Thinking of moving from San Diego to Las Vegas? We have everything you need to know about moving to and living in Las Vegas.
When most people think of Las Vegas, the first thing that pops into their minds is the Strip. We bet you did, too! But Las Vegas is so much more than bright lights, casinos, and wild nightlife. Many people choose to move to Las Vegas to experience desert living, outdoor recreational activities, and a unique community lifestyle.
Are you considering a move from San Diego to Las Vegas?
If so, keep reading. Our complete guide to moving from San Diego to Las Vegas will help you move to Viva Las Vegas with ease.
An Overview of Las Vegas, Nevada
It's unlikely you haven't heard of Las Vegas, but you may not know much about the city beyond the Strip. The more you know about the area, the better prepared you are about moving to the Entertainment Capital of the World.
Las Vegas is the largest city in Nevada, with approximately 641,903 people. It is the biggest economic center in Nevada and is home to McCarran International Airport, the seventh busiest airport in the U.S.
Known as the "City Without Clocks," Las Vegas is famous for its casinos and world-class entertainment. The Las Vegas Strip is home to around 30 casinos, with dozens more scattered across the city. The Strip also has many attractions, such as M&M's World, Hollywood Cars Museum, and Vegas Indoor Skydiving.
Beyond the bright lights on the Strip lies an easy-going desert community with the same amenities as any other town. Many Las Vegas residents never visit the Strip and prefer the restaurants and entertainment in Summerlin, Downtown Vegas, and Town Square.
Why Move To Las Vegas From San Diego?
There are many different reasons to move from San Diego to Las Vegas. Many people move for a lifestyle change, job relocation, and retirement. Contrary to belief, Las Vegas is a haven for retirees due to its lower cost of living and outdoor activities.
Here are a few more reasons you should consider an interstate move from San Diego to Las Vegas.
Job Opportunities
The tourism, gaming, hospitality, and entertainment industries primarily support the Las Vegas economy. Employees in these industries earn respectable salaries, more than most of the country.
The average salary for a hotel worker is $43,000, while a hospitality manager can score approximately $63,681 per year. Las Vegas also has strong health and medicine, and information technology industries.
Unsurprisingly, some of the major employers in Las Vegas are hotel-casinos, including Flamingo Las Vegas Hotel & Casino and MGM Grand.
Other large employers in Las Vegas are:
Johnson Electric
Wynn Resorts
Boyd Gaming
Clark County School District
Scientific Games
Diamond Resorts International
Boomtown
International Game Technology
Aerospace and defense, mining, and construction are other well-developed sectors in Las Vegas. Many businesses choose to relocate to Las Vegas because of great tax incentives, low-cost startups, and the opportunity to expand their network.
Outdoor Activities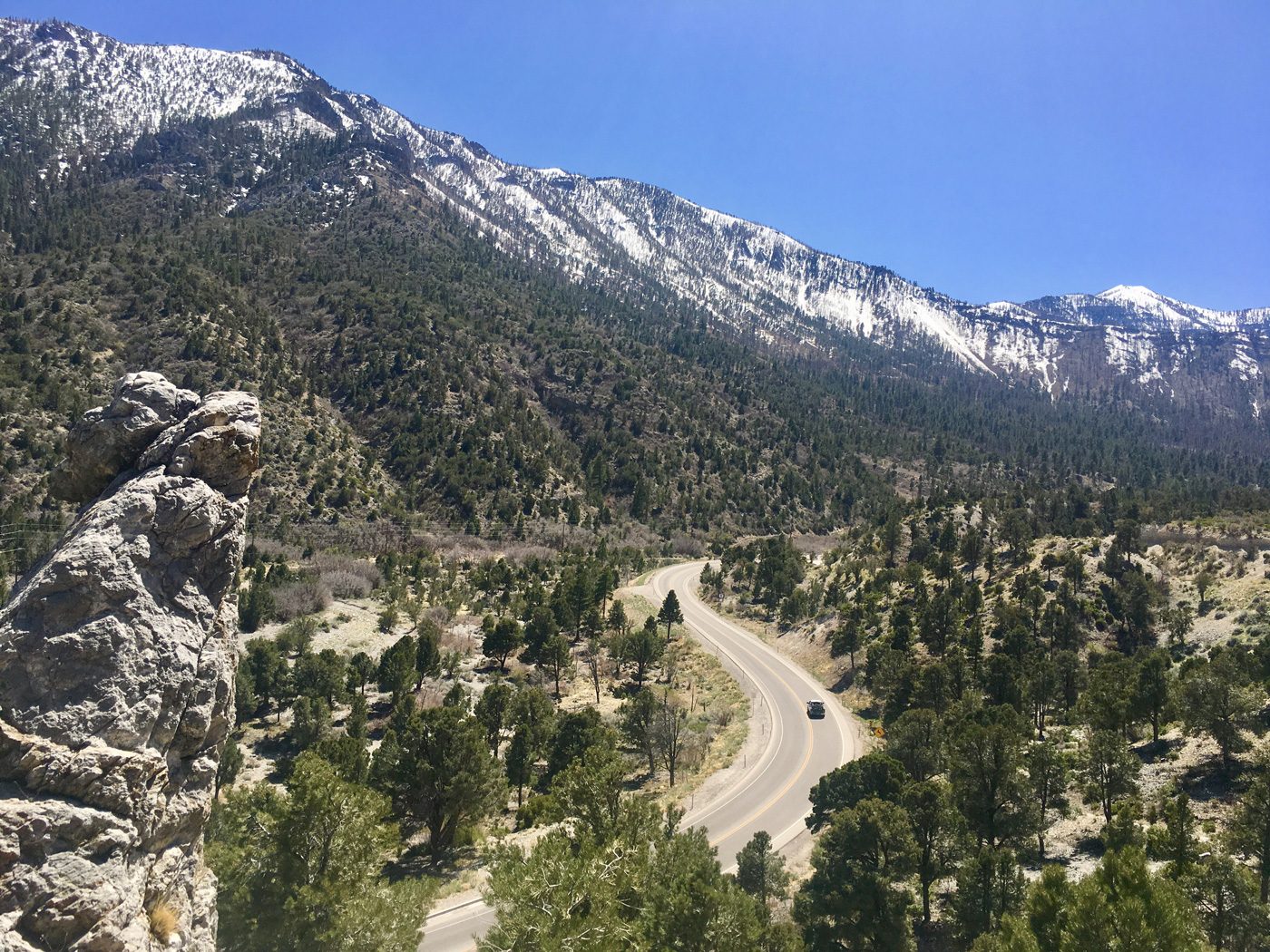 The activities in Las Vegas don't stop at the Strip. Outdoor enthusiasts enjoy hiking, kayaking, biking, rock climbing, and cliff jumping.
Here are a few places residents go to take a break from city life:
Hiking in Mt. Charleston
Hiking around Lake Mead
Kayaking in the Colorado River
Biking through Red Rock National Preserve
Cliff jumping at Nelson's Landing
Folks don't always want to leave their A/C during the warmer months. If you prefer to stay inside the cool confines of your car, there are plenty of longer scenic drives in the area.
The Valley of Fire is easily accessible with your car and is less than an hour's drive from Las Vegas. Red Rock Canyon is 16 miles west of Las Vegas and will take you on a 13-mile road tour with plenty of scenic spots to pull over.
Affordable Cost of Living
Unlike most major cities, living in Las Vegas is surprisingly affordable. The cost of housing, food, and other necessities is much lower than San Diego. Plus, Nevada has no state income tax, which is another bonus.
Healthcare is 1.8% less than the national average. Some of the best hospitals in the area are Kindred Hospital Las Vegas, Summerlin Hospital Medical Center, and MountainView Hospital.
Utility costs in Las Vegas are 5.4% less than the national average, which is good news given the dry heat during the summer months. The average energy bill is around $160.
While tourists can navigate Las Vegas with taxis and ride-sharing vehicles, those living in the city will most likely need a car. The public transit system is considered one of the worst compared to other major metropolitan areas.
No Income State Tax
Nevada is one of the very few states that doesn't have its own income tax. Alaska, Florida, South Dakota, Tennessee, Texas, Washington, and Wyoming also do not levy state income taxes.
This means that less money comes out of your paycheck each month, and you will only need to submit a federal tax return.
Generally speaking, states that do not have an income tax have higher property and sales taxes. Las Vegas is no exception.
The city does impose one of the highest sale tax rates in the country at 8.375%. This is the total state, county, and city sales tax rates.
Restaurant Scene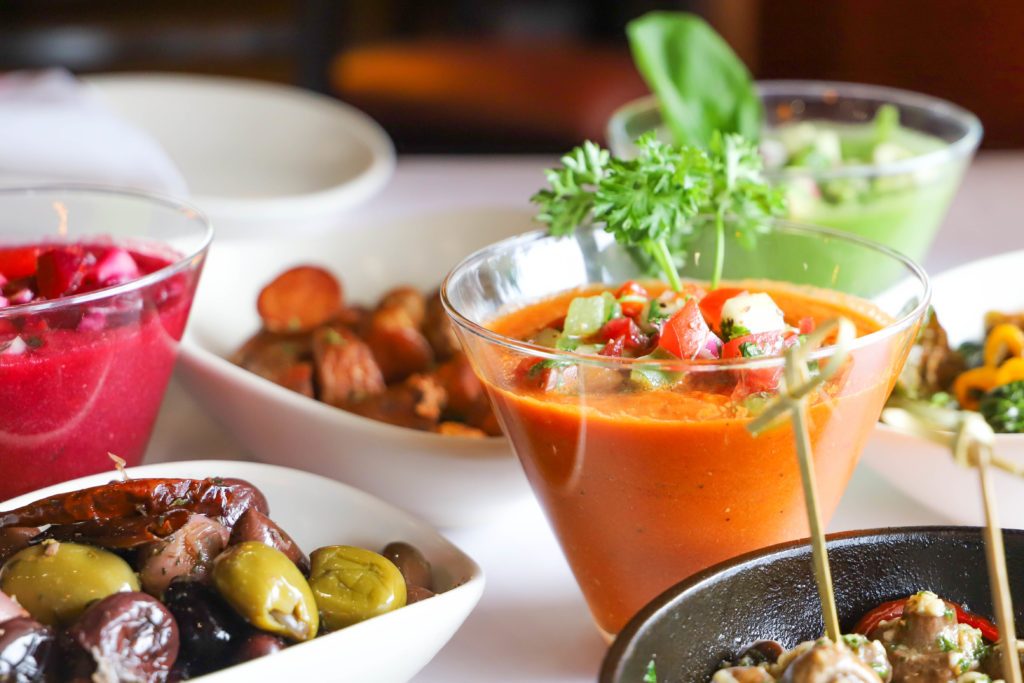 If you love going out and trying different cuisines, Las Vegas is your place. The city is filled with thousands of dining establishments, from bourgeois fine dining to cheap, delicious eats.
While the Strip features some of the most iconic eateries, there are plenty of other places to eat off the Strip. Summerlin boasts some of the greatest restaurants in the city. From French bistros to pub fare food, Summerlin has food for every tastebud.
Some of our favorites off the Strip restaurants are:
Herbs & Rye (Off-Strip)
7th & Carson (Downtown)
Bottiglia (Green Valley)
Hobak Koren BBQ (Chinatown)
Other Mama (Spring Valley)
Maché Bacchus (Summerlin)
The best way to describe the cuisine in Las Vegas is an energetic melting pot bursting with unique flavors with a pinch of razzle-dazzle.
Entertainment
Unsurprisingly, the Entertainment Capital of the World has – you guessed it – some of the best entertainment in the world. Las Vegas has plenty of entertainment options both on and off the Strip.
From casinos to bars to broadway musicals and performances from Cirque du Soleil and world-class magicians, the Strip has enough to do to keep you entertained for many years to come.
But as we know, residents rarely visit the Strip unless they have friends in town. The good news is there are plenty of fun things to do off the Strip, too.
Our favorite activities include:
Explore the Fremont Street Experience
Visit the Neon Museum
Drink coffee at the Golden Fog
Feast on high-end Japanese cuisine in Chinatown
Go ATVing at Adrenaline Mountain
Have a drink or two at the Commonwealth Cocktail Club
Las Vegas also has a top-tier festival scene, including the iHeart Radio Music Festival at T-Mobile Arena and Las Rageous, a headbanging, mosh-pit dream for hardcore metal fans.
How Much Does It Cost to Move From San Diego to Las Vegas?
If you're moving states from San Diego to Las Vegas, you'll want to make sure you understand the costs involved in an interstate move.
The price of a move from San Diego to Las Vegas will vary based on several factors, such as:
Distance to be covered
Where you are located
Your move dates
The amount of stuff you have
Extra services included
Late charges and cancellations
Mover's level of experience
Fixed or hourly rate
The above factors can change the price of your move. The easiest way to get an accurate price is by contacting your local mover for a quote. However, it costs around $2,800 to move from San Diego to Las Vegas on average.
The goods news is there are many ways to save money on the move. As long as you're savvy, you can enjoy a cost-effective, stress-free move to Las Vegas.
Best Neighborhoods in Las Vegas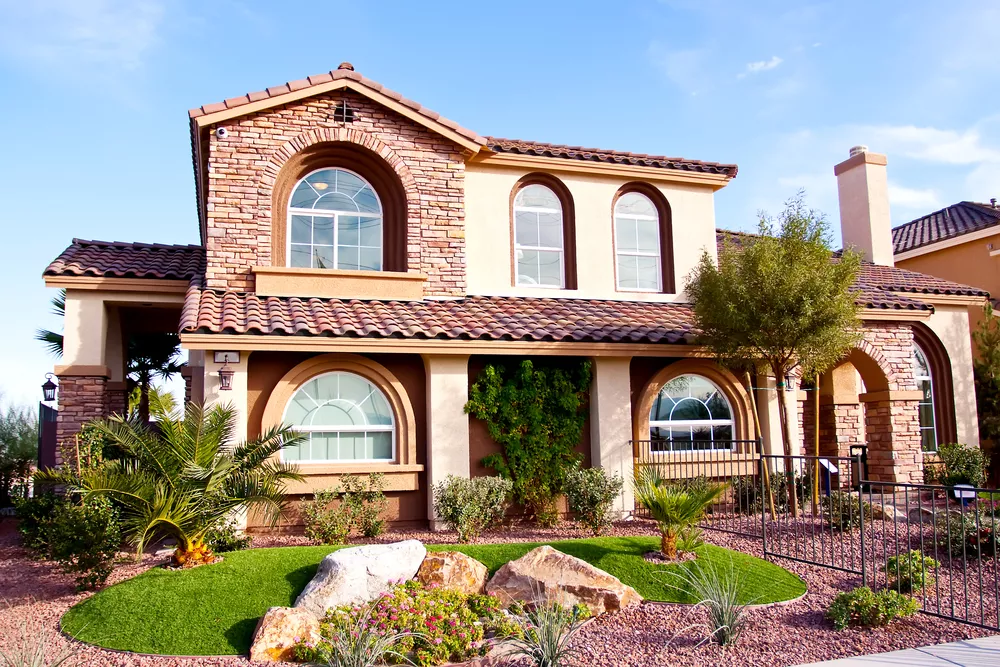 There are plenty of great neighborhoods in Las Vegas that you can live in. Vegas offers affordable housing, even in neighborhoods close to the Strip.
Some neighborhoods are better suited for single people, including Downtown, Summerlin, and Henderson. At the same time, others are great for families, including Green Valley, Centennial Hills, and Southern Highlands.
To help you make your decision, here are a few popular neighborhoods in Las Vegas that you might decide to call home.
Green Valley
Green Valley has recently been named the best place to live in Nevada and the second-best place to raise a family. Green Valley is a master-planned community with smaller neighborhoods within. You can choose to live in a guard-gated, gated, or non-gated area.
Many trails and maintained common areas are found inside Green Valley. There are also dog parks, community pools, and cul-de-sacs. Think of Green Valley as a typical American suburb dropped into the Mojave desert.
Summerlin
Summerlin is another master-planned community in Las Vegas nestled against the Red Rock National Conservation Area. It is considered a great place to live as it is safe and well-maintained.
Like Green Valley, Summerlin has a wealth of parks and outdoor recreation. The area is divided into 22 district communities called "Villages." Each village is unique, but they all offer world-class shopping, dining, and indoor and outdoor recreational venues.
Unlike Green Valley, Summerlin is considered a more expensive area to live in, which is helpful to keep in mind before purchasing a property there.
Westgate
Westgate is a great neighborhood for people looking to live a relaxed, low-key lifestyle. It is a safe area with a tight-knit community feel.
There are many coffee shops, retail shops, and nightlife entertainment venues to keep its residents entertained. Many Westgate residents mention how quiet and dog-friendly the area is, too.
The Lakes
The Lakes gets its name from – you guessed it – the many manufactured lakes surrounding the area. Created in 1985, The Lakes area of Las Vegas offers an upscale quality of life with everything you need right at your fingertips.
As you may have already guessed, The Lakes is one of the wealthiest neighborhoods in Vegas. If you want to move here, you will want to earn around $75,000 per year to live comfortably.
Tule Springs
Tule Springs is located in North Las Vegas, close to highways, schools, and natural regional parks. With a population of just shy of 20,000 people, Tule Springs is a safe and reasonably affordable area.
The Floyd Lamb Park at Tule Springs is one of the most incredible parts of Las Vegas. Not a slot machine in sight! This 680-acre park is an oasis with wildlife, vegetation, lakes, and breathtaking views of the Sheep and Spring Mountain Ranges.
The park was named after Nevada state senator Floyd Lamb and has plenty of amenities, including walking paths, fishing ponds, horse trails, and places to grill.
Lone Mountain
Lone Mountain is home to 50,000 people and has a neighborly feel, with 70% of homes owner-occupied. Like most neighborhoods in Las Vegas, Lone Mountain has plenty of shopping, dining, and coffee shops for its residents to enjoy.
Lone Mountain Discovery Park is a great green space with a hockey rink, basketball court, and a picnic area. You will feel safe in Lone Mountain, too. The Las Vegas Metropolitan Police Department Academy is located adjacent to the Police Memorial Park.
Lone Mountain is an excellent neighborhood to consider if you're moving with children or retiring to Las Vegas.
Mt. Charleston
Mt. Charleston is an excellent neighborhood for families and outdoor enthusiasts moving to Las Vegas. The area is home to a mountainous landscape with skiing, hiking, and rock climbing opportunities.
Mt. Charleston offers a secluded style of living approximately 40 miles from Downtown Las Vegas. The area is ideal for those looking for an outdoor lifestyle yet close enough to amenities and big city life.
Downtown Las Vegas
Not to be confused with the Strip, Downtown Las Vegas is a popular destination for young professionals and singles to call home. Housing is typically made up of high-rise buildings to cater to those who prefer less maintenance and more time enjoying the Vegas lifestyle.
There is no shortage of amenities in Downtown Las Vegas, with a wide range of restaurants, bars, cafes, museums, and the famous Fremont Street. Unlike the Strip, Downtown has a more welcoming feel and fewer tourists.
Weather in Las Vegas
There's no doubt you have heard horror stories about the weather in Las Vegas. Did you know it's also one of the fasting-warming cities in the U.S?
Yes, Las Vegas is hot. It's also the desert!
During summer, Las Vegas cooks. You can expect highs of almost 120°F. While you'll want to have a working A/C, it is unlikely the heat will kill you.
There is very low humidity in Las Vegas because it is in the desert. You won't get the energy-zapping humid weather as you do in parts of Texas and Mississippi. Dry heat allows the body to cool more quickly and won't feel nearly as hot as humid heat.
Many people move to Las Vegas for the weather, specifically for the mild winters. While winter still exists, you will typically experience daily highs in the 50s to 60s, rarely falling below 48°F. For people moving from San Diego, you should expect similar winter conditions.
Housing in Las Vegas, Nevada
No moving guide is complete without telling you how much your new home will cost. The good news is there are plenty of different options for anyone wanting to move to Las Vegas (and no, you don't have to live on the Strip!). Let's look at what to expect when buying or renting a place in the city.
Renting in Las Vegas
Renting in Las Vegas is surprisingly affordable compared to other major cities in the country, including San Diego. In many neighborhoods, there are apartments and homes to rent, no matter what your budget is.
Overall, the average rent for a Las Vegas apartment is between $812 and $1,949. East Village is the most expensive neighborhood to rent in, while Downtown is one of the cheapest.
Houses, condos, and townhouses are among the main housing options when renting in Las Vegas.
For a single-family detached home, you can expect to pay between $1,128 and $2,258, depending on size, location, and budget. Nevada residents are more likely to own their own homes rather than rent. This may affect how many houses are available for rent.
If you don't mind smaller living spaces, your best bet may be an apartment or condo. In Downtown Las Vegas, you can find a studio apartment for as low as $800 per month.
Renting may be the right option because it gives you flexibility and no maintenance or repair bills. Another reason people rent is to decide if they like the area before purchasing.
Buying in Las Vegas
Renting isn't everyone's cup of tea. Some people prefer homeownership for its freedom of customization and control over costs.
For Las Vegas residents, the city also offers some of the lowest HOA fees in the country. On average, HOA fees cost $198 per month, which typically covers the costs of maintaining common areas, landscaping, building utilities, and garbage disposal.
If you're planning on buying a home in Las Vegas, be aware that the market is somewhat competitive. With house prices rising, the median price for a home is now $370,000.
We can hear you laughing already! While this may seem steep for some, this is a steal if you're coming from San Diego, where the median house price is $889,000!
For $370,000 in Las Vegas, you can buy a four-bedroom single-family home with two bathrooms and a decent-sized yard. Most homes are on the market for less than 30 days, and there is currently low inventory.
Moving From San Diego to Las Vegas Checklist
Moving advice is easy to come by, but it's hard to determine what will work best for your move with so many different opinions. Here are some helpful tips for your move from San Diego to Las Vegas.
Make a Plan
One of the first things you'll need to do is make a plan to help you organize all elements of moving. A plan will ensure you keep your move on track. It will also help you decide which aspects of moving need to be done at what point in your move.
Book Your Removal Company
It's best to book your removal company as soon as you know your moving date. Moving interstate is a major undertaking. A full-service professional moving company will ensure that all aspects of your long-distance relocation are handled with care and respect.
Buy Packing Materials
Good quality packing materials are a must-have when transporting your belongings. While you can buy your own, most moving companies will supply their own. This may be a good option for you if you have concerns your packing materials aren't up to scratch.
Declutter
There's no point bringing something all the way to Las Vegas only to put it in the trash as soon as you arrive. Declutter now and save time (and trash can space) when you arrive. Go room to room and decide what can stay, go, or be donated.
Pack One Room at a Time
The key to packing is to take it one room at a time. Be sure to label each box to make it easier for you when it's time to unpack. Many moving companies also offer packing services, including padding, shrink wrapping, and crating services.
Pack a Moving Essentials Bag
An essentials bag does not go on the moving van. It stays in your hot little hands the entire journey. This bag includes spare clothes, snacks, medication, phone chargers, toothbrushes, and toothpaste.
Settle Into Your New Home
Now it's time to take a deep breath; you're finally home! Living in Nevada will be one of the best decisions you make. Enjoy the entertainment and the abundance of opportunities this wonderfully unique city brings.
Make Moving From San Diego to Las Vegas Easy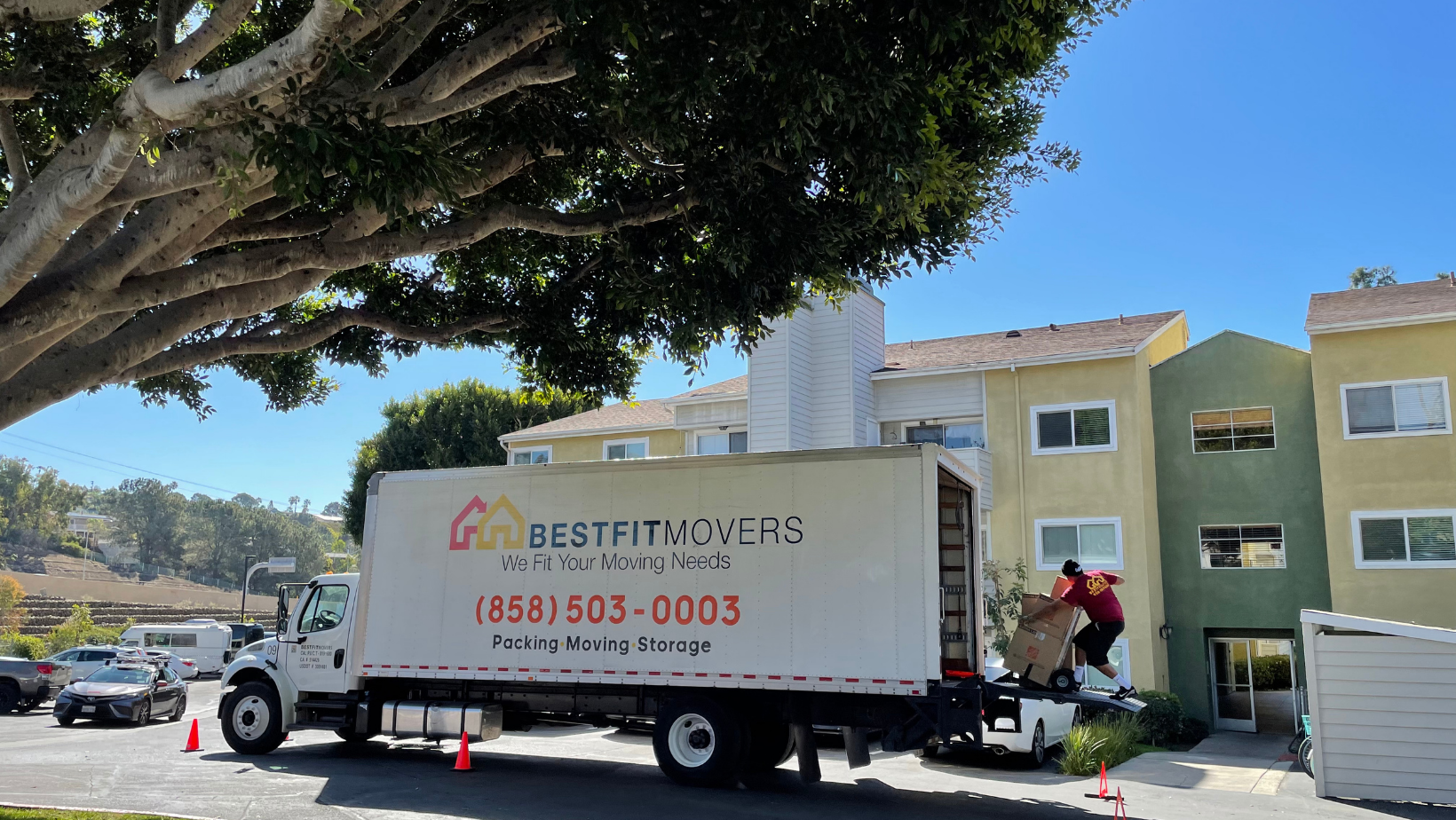 Moving from San Diego to Las Vegas is within reach. With our detailed guide, it's time to make your new life in Sin City a reality.
Las Vegas is a glitzy city with a unique and friendly community. With many careers and personal growth opportunities, you'll wish you had made the move sooner.
Are you ready to ditch the surf for the bright lights of Las Vegas?
Get in touch with the team at Best Fit Movers and we'll help you make your interstate move as smooth as possible.