Would you move to Del Mar? Picture the following scenario.
The phone rings and your sweaty hands stumble to accept the call. It's your boss, and your heart sinks. After a series of job layoffs at your company, the sound of his voice heralds doom for your racing mind. You almost don't hear him say, "congratulations!"
You've hooked the promotion, so what's the catch? You have to begin moving house thousands of miles to a new setting: Del Mar, California.
Whether you accept it or not, Americans are on the move at lower and lower rates – only 8.4% changed their residence between March 2020 and March 2021. How low is that? It's the lowest in 75 years! Here's why you should challenge the trend, take the chance, and try your luck at a new life in beautiful Del Mar. Even if you're not moving for a job, you could move here for all the amazing perks the area offers.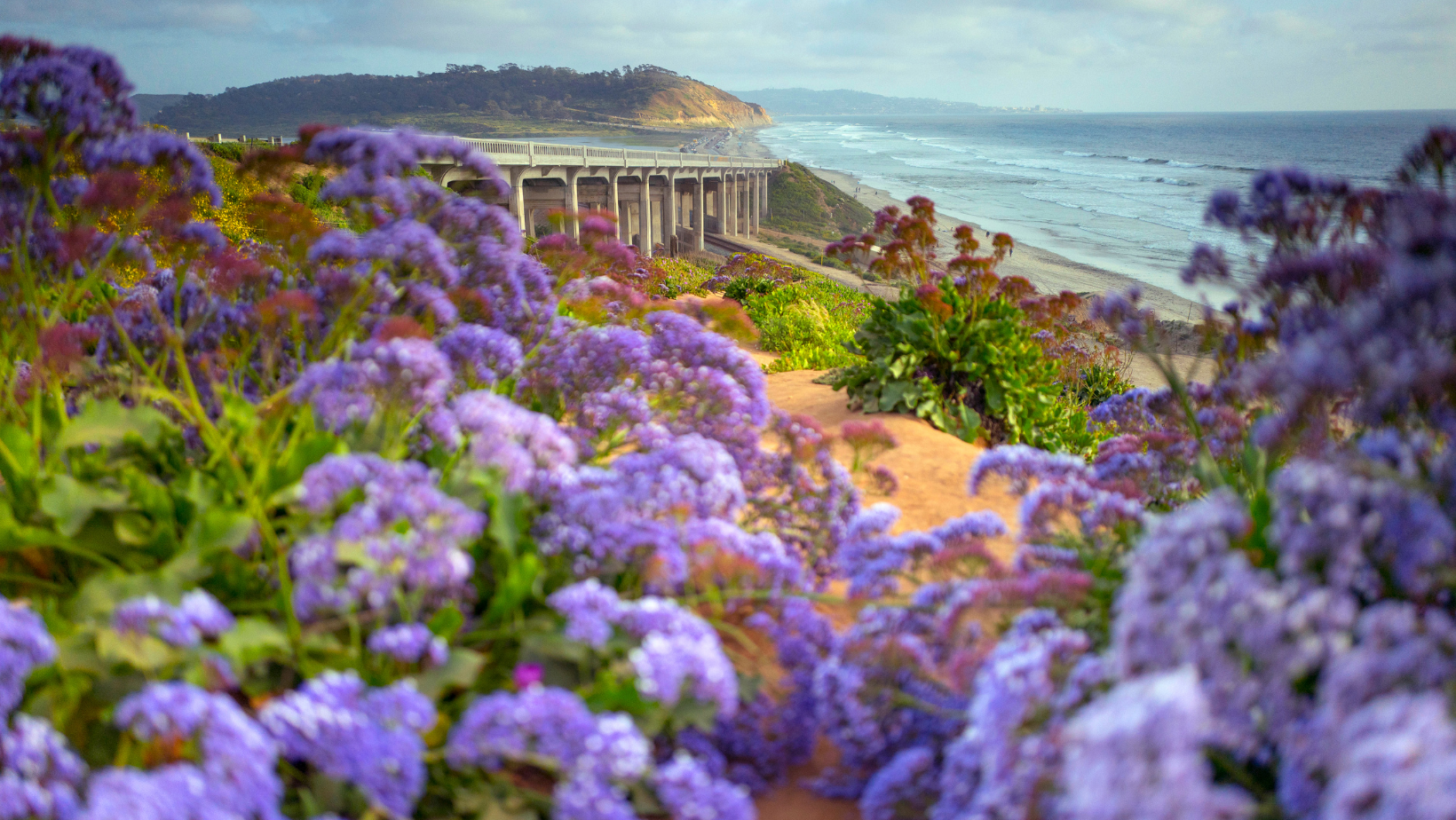 Welcome to Del Mar, California!
Even if you start moving to Del Mar with a hectic mind full of uncertainty, the placid and hospitable location can help balance out your mood. The beautiful ascetic of Del Mar dishes out a very peaceful sensation to your road-trip-addled mind. More of a "village" than a city, it covers a mere 2.2 square miles.
This might seem like a switch from the mammoth skyscrapers of your previous setting, but while this isn't the steel jungle you are used to, it's a cozy sanctuary in San Diego County.
That means that you get the quaint trappings of Del Mar, mixed with easy access to metropolitan San Diego. So, if your children find adapting to the new small-town vibes slow going, then the exciting activities lining San Diego Bay will be more than enough to satiate their curiosity.
Del Mar Offers You the Finer Things in Life
Amenities and livability are what sets this amazing city apart from others in the nation. As you cruise the inland neighborhoods of the city, take a little detour along the pristine 2.2-mile coastline.
There, it's very easy to marvel at the Powerhouse and Seagrove Parks, which pack a whole slew of family-friendly activities. This is a must-see location that you need to experience, especially if you have children.
The area's natural beauty and fun features are only part of the appeal. But is this area affordable? Let's cover prices, starting with the first you'll be considering when it's time to move – housing.
Finding the right location is everything. The housing options, despite a high price tag compared to some other areas, are perfect for those who favor affluent living conditions for a greater quality of life.
Del Mar Housing
While Del Mar is known for having some expensive housing prices compared to other areas, there is an upside. According to recent data, prices in the area are down since last year. This makes 2023 a great time to make your Del Mar move. The costliest trappings hug the pristine white beaches of the Pacific, so if you're hunting for some of the less pricey options, then move your search inland.
You'll find standard smallscale setups with your conventional setup of 1-2 bedrooms and the same number of baths. But if you're willing to expand your budget, you can expand to multiple floors, half-a-dozen beds or baths, and extravagant amenities.
But you have been lucky enough to score a middle-of-the-road piece of the estate, thanks to your swanky new job. So, what can you expect life to look like in Del Mar?
As you settle in, you might be wondering how much living costs in Del Mar will impact your bank account. After all, your children are already ringing into your ears about new beach toys and skateboards to cruise and frolic in their new California home. Once you've got housing costs down, now it's time to factor in the other essential expenses.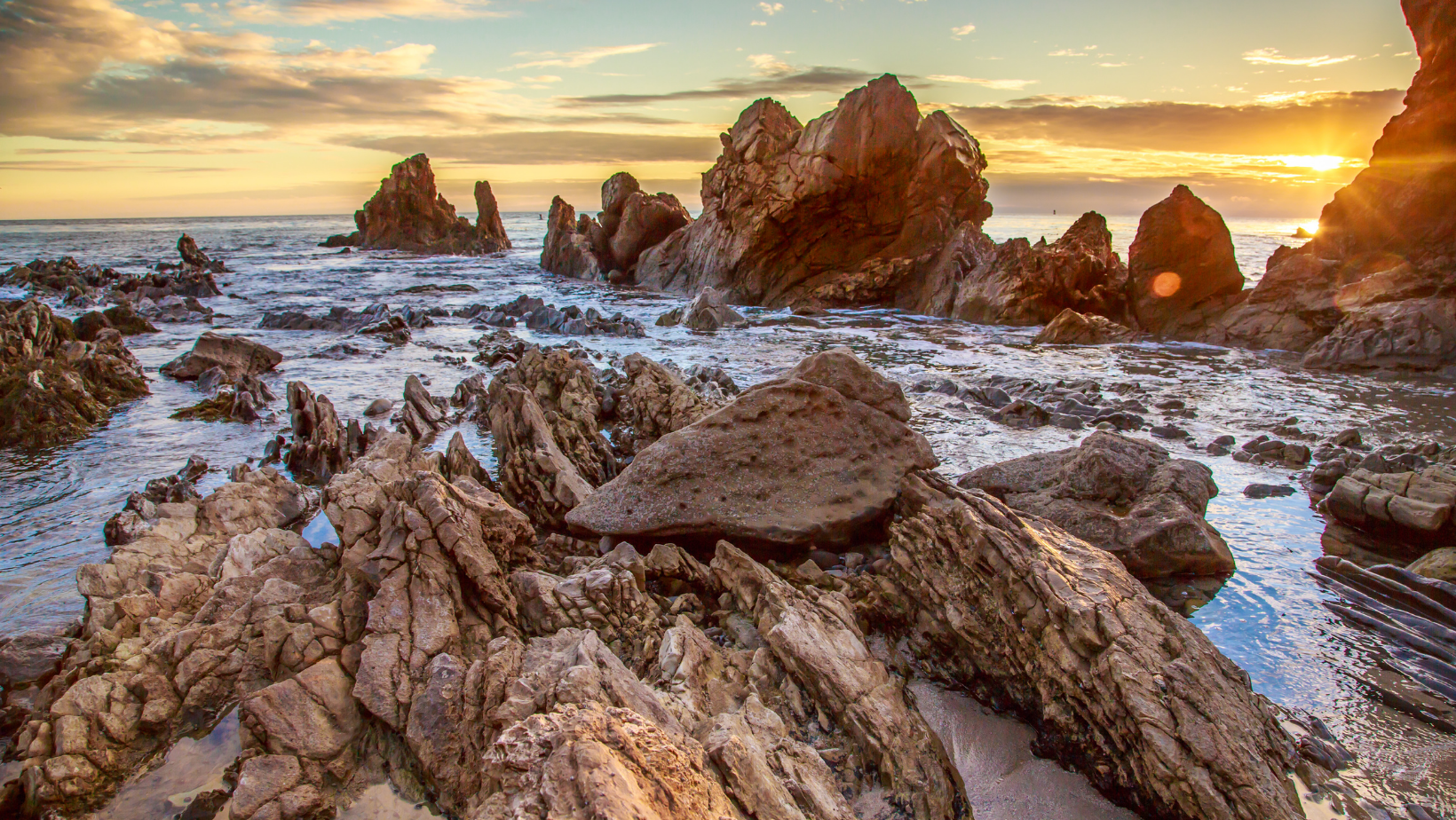 Del Mar Utilities and Groceries
While Del Mar's housing prices are a whopping 167% higher than national averages, thankfully the grocery and utility costs are much closer to the norm.
They come in at 12% and 13% respectively above national averages. This means if you can swing the housing cost of a Del Mar move, you should have no problem budgeting in these essential expenses.
The fresh Pacific breeze wafts into your nose and face as you plan out your budget, which convinces you that this modest price increase isn't so bad. If you want an affordable move from experts who provide all services and supplies, with no hidden fees, contact Best Fit Movers for a FREE no-obligation quote!
Del Mar Health Care
Thankfully, the price of hospital visits will be lower than the state average, and only 9% higher than the national average. That fresh air breeze is starting to feel a little sweeter, now.
Here are some common healthcare costs in Del Mar:
Optometrists: $122.84
Doctor: $130.00
Dentist: $112.51
RX Drugs: $480.88
Vet Visit: $65.72
The costs are one thing, but it's quite another thing to factor in the quality of the care. Luckily, Del Mar offers access to a facility that's being recognized throughout California and far beyond it.
Scripps Green Hospital is an award-winning facility with numbers that are high not just for California, but on the national level. From 2020 to 2023, the hospital consistently ranked within the top 5% of the nation, currently sitting in the top 1% as of summer 2023. Thankfully while this is another way that Del Mar ranks above national averages, residents are happy (and healthy) with it.
This hospital has been recognized in the past several years for exceptional patient safety, and skill with advanced procedures. Whether you're looking for minor or major healthcare services, you'll get treatment here that's up to the area's high standards.
Outdoor Amenities of Del Mar
Now that you're settled in Del Mar (even if only in imagination for now), what's the best way to spend your day? You've got a literal paradise surrounding you, so why not be one with nature?
Do you remember driving by Powerhouse Park on your way to your new home? That's the best option for young toddlers who want to kick off their shoes and conquer the assortment of swings, slides, and climbing obstacles.
Start your day there, then break out a picnic at Seagrove Park, which lies just above the 15th Street surf break. Here, you can roll out some blankets on the ample, verdant grass, and much on some early brunch before hitting the beach! This is just one way to structure your day. Try it out, or make your own at a ready-prepared reserve or two.
Torrey Pines State Natural Reserve
While the beaches of Del Mar are a popular part of the area's appeal, the beautiful natural landscape of Del Mar extends to its bountiful hiking trails for you to venture out on. Use them for light exercise, exploration in nature, or a fun getaway with someone special.
Maybe while you were on the beach, you looked up. Outside of the brilliant blue sky that blankets San Diego daily, you might've also noticed towering bluffs that reach up into the blue.
That is North County, and it gifts you and your family the best opportunities for running, paddling, fishing, and diving. Within this area, sits one of the wildest stretches of land on the Southern California Coast – Torrey Pines State Natural Reserve!
Named after the rare Torrey pines that blanket the reserve, this is the best chance you have in Del Mar to view miles of unspoiled beaches, an enchanting lagoon, and stunning overlooks that make you feel like Mustafa in Lion King!
Just keep in mind the important thing — this is a reserve and not a national park! As such, you will have to heed certain restrictions:
Water is fine, but no other kind of food or drink
No dogs are allowed
Bring out whatever you bring in
No smoking
This is to ensure that you have the most natural experience that can be had. After all, you escaped the city to get away from the trash and the pollution. So, let's keep it that way!
But Torrey Natural Reserve isn't the only gem glinting in the Del Mar sun.
Monstrous Bluffs
Venture out further along the coast, and you will be greeted by the imposing bluffs of Scripps Bluff Preserve, as well as the newly restored San Dieguito River Lagoon.
The immense bluffs shoot you up into a commanding view of the coastline, granting you the opportunity to feed the inner birdwatcher in you. For those fitness junkies, you can try conquering the stairs that lead up to the preserve. Kick on some Rocky music, and start climbing up!
Once you reach the top, you will be staring (and maybe huffing) at the quiet trail that will be your gateway to the San Dieguito River Lagoon, a vast expanse of 84 square miles of wetlands.
So, from the towering vistas, relaxing surf, and bountiful wildlife, Del Mar lives up to its reputation as a natural haven and detox from city life.
Quality of Life in Del Mar
While the stresses of life can follow us everywhere, even beautiful beaches and lavish lagoons, there are ways around these difficulties. It lies in looking closer at an area, beyond the high-rise homes and highly rated features – it means looking at the area's values.
Del Mar is a place with its priorities in order, offering all the essential qualities that truly make an area great. Not only is the area known for being safe, but its combination of educational excellence and a strong job market make it a fine place to build a life and raise a family.
Crime in Del Mar
Some say safety is the absolute most important quality an area can have. Your move to Del Mar could leave you safer than ever. This is where you can sleep as soundly as your snoring kids in your new Del Mar house. Del Mar has a remarkably low crime rate. It lands at 22% below the national average.
Despite a small uptick in recent years, it holds a much lower national average for nearly all kinds of crime, with 2020 dishing out zero murder or robbery cases. While the picturesque properties and beautiful beaches provide a great backdrop for peace, it's the friendly, relaxed, community atmosphere that really makes Del Mar peaceful.
Education in Del Mar
One of the most popular features of Del Mar's school system is the focus on teacher-to-student ratios.
"It's not accidental what we're doing," District President Kristin Gibson boasted to the Del Mar Times.
So, what exactly can they do for your child? Individualized attention is the key to learning, and this is all the more possible when there are fewer students for every teacher. This gifts your child with the best opportunity to engage their teachers and build lasting relationships with their classmates.
There are only about 17 students for every teacher in the area's 5 schools (2 public, 3 private). Students in the district have exceeded scores at county and state levels, showing the effectiveness of the academic programs.
Jobs in Del Mar
Del Mar has been on an upward trajectory in the past several years, with benefits to industries nationwide and of course the area's dedicated workforce.
"Tech has been hot," praised Alan Gin, an economist at the University of San Diego to the San Diego Union Tribune. And it reflects what's happening in Del Mar. Jobs are also strong in fields like:
Healthcare
Manufacturing
Wholesale
Arts and Entertainment
An average family in Del Mar pulls in, on average, about $129,063. That's a 16.3 percent growth, and it shows how the city is on the fast track to economic expansion. The average male salary is pushing $80,000 ($78,556), while the average female salary clocks in at $62,156.
Del Mar is the perfect place to start building your career ladder, setting you up for a spectacular rise in your workplace. Whether you want to move here for a job or transplant your company in the area to get in on the environment of innovation, contact our team for commercial moving services geared toward companies of all sizes, as well as employee relocation management.
Attractions and Restaurants in Del Mar
Del Mar is a proven area for the essentials of life. It offers lavish living for those with luxury tastes, great schools and jobs, and of course, a beautiful natural landscape that's as safe as it is welcoming. To top it off, this area is packed with plenty to do when you're ready for a nice evening out, to let loose or make some family memories.
Del Mar Plaza: Relaxing Beachfront Bliss
If there's a downside to this perfectly laid-out plaza, it would be the tight parking that's characteristic of most of California's downtown streets. But swing in, and you'll jump out with a host of restaurants awaiting you.
With 20 locales dishing out their unique flavors, you have a wide menu of options to choose from, making it easy to cater to any type of diet or preference.
Looking to make your plaza romp a romantic getaway? Then the Del Mar Rendevous is just your glass of wine, with a savory selection ranging from fresh vegan options to a whole array of succulent meats, such as:
Mongolian Beef
Crispy Duck Wraps
Honey Glazed Spare Ribs
And more!
This is all wrapped in a very classic and elegant setting, making it the perfect place to take in the fresh breeze of the ocean.
But perhaps you drove your family here from a distant city like Pittsburgh, Dallas, or some other sports haven. Then, if it's Friday night, catch the top ticket basketball games at the Monarch Del Mar, a pub that packs everything for the whole family.
From Sunday Brunch Specials to Cocktails, Happy Hour, and a special lunch and dinner menu, it's a full pallet of food and drink delights. There are even plenty of options for the kids, with a full staple of all the foods they beg you for at home: burgers, quesadillas, chicken strips, etc.
You could get so stuffed here, you may feel like you need new clothes. Luckily, you're close by many shops dotting the plaza landscape.
Exploring the Shops and the Skies
From brilliant clothing lines to glittering jewelry, this area has enough shops to satisfy the trendsetter, the thrift shopper, and everyone in between. For the young ones, be sure to direct their bounding energy into Sand Castle Tales, whose shelves are slammed with builder sets, swimwear, books, and more!
Another popular amenity here doesn't see you cruising down the streets or along the shorelines – but rather soaring over top of them in the clouds.
Tucked away in nearby Temecula, Magical Adventures is a reputed, small family-owned business that will float you and your giddy family up in glorious hot air balloons. The local company owns all its own balloons and trains its own staff, building a strong reputation of safety and professionalism without third parties.
For the ultimate experience, sign up for a package that includes savory wine straight from Cali vineyards, shop vouchers, free souvenir pictures, and a 45-minute to 1-hour ride that will steal your breath with the sweeping, verdant green vistas of wine country.
Start Moving House to Del Mar
You know about the soothing shores of its coastline, the pristine nature that surrounds it, and the calming atmosphere of its small-town feel. You've heard about how its stellar education system can help to advance your child through life, while the low crime rate allows them to do so safely. Now the only question is, how do you make it to this amazing destination in the most efficient way possible?
The answer? Plan the trip with Best Fit Movers. Our licensed and insured team of relocation professionals provides:
Residential moving (homes and apartments)
Commercial moving (offices and corporations)
Packing and unpacking
Professional packing supplies
Loading and unloading
Transport in spacious, clean trucks
Employee relocations
Senior moving
Military moving
Piano moving
Our team is highly rated, because we're passionate about what we do and dedicated to the Southern California area. With locations in Los Angeles, San Diego, and Orange County, we're a trusted Del Mar moving company whether you're traveling locally or coming from far away. Del Mar welcomes you, and so do we.
If the beaches, community, or luxury of Del Mar are calling to you, then call us. Best Fit Movers is your licensed and insured relocation specialist – contact us today for a free moving estimate.