Moving long distance is one of the most stressful things you can do in your lifetime, and it's especially difficult for children. They're taking everything they've known thus far in life and changing it. Their home, bedroom, neighborhood, school, and friends are all going to change because of this move.
As a parent, you can help guide your children through the stress and uncertainty of a long-distance Los Angeles move. Follow these tips to help guide your children and yourself as you get settled in this new home as a family.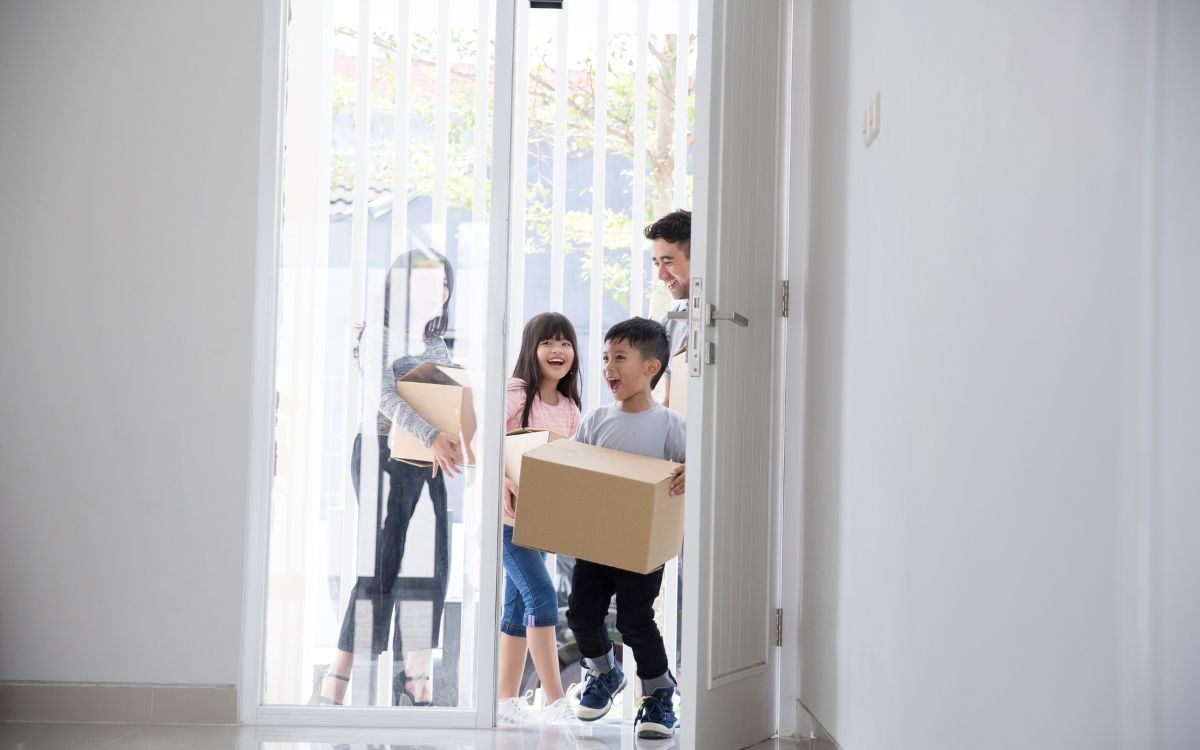 Communicate Honestly and Allow Room for Lots of Questions
Many who move long distance do so because they have a big change in their lives that they need to accommodate. This can include needing to care for a sick or elderly family member, getting a new job, entering a new marriage, etc. 
When you first come to understand that you and your children will be moving long distance, take extra time to explain the situation to them with honesty. Tell them why the family is moving and why it's essential that you all move. Give them plenty of time to process this and be patient with questions. 
While the concept of moving may be easy to understand, it's brand new for most children, so they're going to experience some confusion.  Check in frequently and be respectful when your kids want some space. Don't expect them to understand it right away.
Make Packing Fun
As you prepare to move long distance, you'll begin packing away nonessentials and various home décor. Allow your children to participate in packing and make it a family event. Take your time going through photographs and other cherished items. Let your kids engage in packing and remember to convey the excitement that moving can have.
Pack Your Children's Rooms Last
It's important that you maintain stability for your children during this time of great change. As you prepare for your long-distance move, your children will still likely be going to school or daycare as usual. You can mitigate adding any unneeded stress in their lives by saving packing up their rooms for last.
A few days before your move, work together with your children to pack up their rooms. Ensure that their most valued items are easy to retrieve so that they can easily gain access to them once you've arrived at your new location. Alternatively, you can have them set aside their favorite items, like toys, to be packed in the car for the drive to your new home. 
Hire Professional Movers
This one may seem like a given, but hiring professional movers to accomplish your upcoming Los Anglees long-distance move makes a world of difference. Without professional movers, you'll be left worrying about loading heavy furniture & household goods into a truck, transporting them yourself, and unloading them after a long journey. 
Full-service movers alleviate much of the stress involved in a move so you can better focus on enjoying the trip with your children. It also allows you to better focus on their needs and wants as you're not dealing with moving boxes and furniture padding.
You can also hire full-service movers to pack your belongings and can hire movers to store belongings. There are several options available to help you and your family through this long-distance move.
Keep Clothing, Activities, and Snacks Handy During the Journey
Once all your household goods have been loaded onto a truck and driven away, you're left with the task of getting you and your children to your new home. With long-distance moves, you can be looking at multiple days spent together in the car traveling along lonely interstate roads.
To keep everyone calm and entertained, be sure to put essential items in an easy-to-access location in your vehicle. Essential items can include the following:
A change of clothes for everyone

Minimal toiletries

An array of kid-friendly activities

Snacks and drinks

Essential documents like birth certificates and medical records
Plan Interesting Stops Together
In addition to providing entertainment during the drive, you can also plan a road trip with interesting stops along your journey. Invite your children to provide input during the planning of these stops. What would they like to see as you go? This is a fantastic way to alleviate feelings of uncertainty and perhaps dread; make the journey just as exciting as the destination.
For some inspiration, you can check out the U.S. National Park Service's interactive map on parks by state. Or, you can find top-rated tourist attractions by state at this 2022 article by U.S. News.
Unpack Your Children's Rooms First
Unpack your children's rooms first. Just as you've waited to pack their rooms last, unpacking them first will provide some much-needed support for your children.
After the long drive, you and your children will arrive at your new home likely tired and ready to just relax. Unpacking their rooms first is a perfect opportunity to quickly establish a routine for your children. The stability will allow them to relax a bit as they adjust to the new surroundings. 
Explore Your New Home and Neighborhood Together
After everyone has taken whatever time they need to relax and adjust, encourage your children to go out with you and explore your new neighborhood. Take a walk around your new surroundings. Also, you can drive around your immediate area, stopping at places that excite your children. 
Your kids are going to need some time to get used to this new way of life just as you will. However, making time to explore your neighborhood and beyond will likely invigorate them and convey excitement. 
Let's Help You and Your Family Have a Successful Long-Distance Move
At Best Fit Movers, we help customers both leaving and entering the Orange County, San Diego, and Los Angeles areas get where they need to go. We're full-service movers who offer local moving, long-distance moving, packing, storage, and more for our customers. You can rely on us for help with your move itself, as well as with extra services like packing and storage.
To obtain a free quote, you can visit our website. Or you can give us a call at 858-429-0097.