We've been a respected moving company in southern California for over 10 years providing a full-range of moving services including long-distance commercial moves. Moving in general is stressful but an office move can be a whole different animal. This is even more true with a long-distance office move. Here's why: 
You have a team of people to look after.
You're handling expensive and fragile equipment.
You may be lifting heavy office equipment or furniture.
You're simultaneously keeping your business operating.
You have to coordinate your home move around your office move.
We know the challenges that business owners face when it comes to relocating. It can be downright debilitating physically and mentally. We want to help in any way we can, which is why we came up with a list of tips for moving your office long distance so that you can be fully prepared before moving day!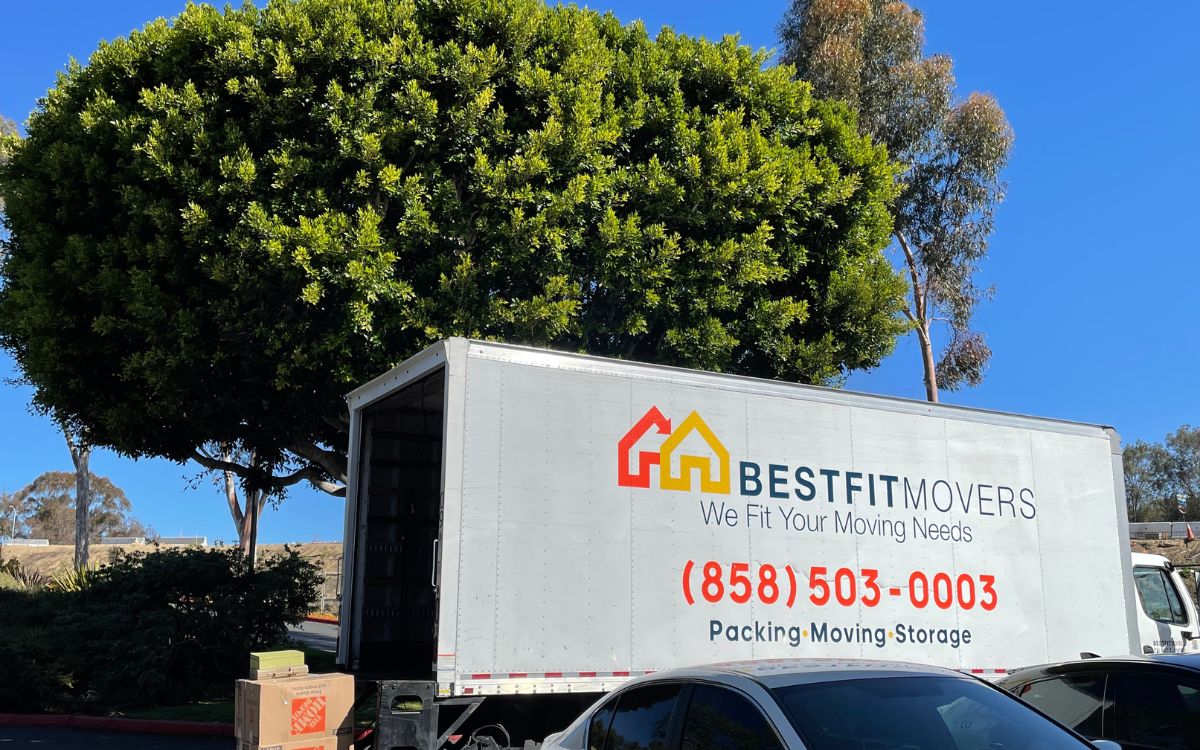 10 Best Tips for Moving Your Office Long Distance
This list of tips for moving your office long distance can help big and small businesses alike. Whether you're moving your office 100 miles away or states away, following these tips can help you manage juggling the moving process while you continue running your business. 
Plan early.

Planning in advance is always a good idea. It'll help you get started planning your budget and time for your move. To begin, we suggest writing out a moving checklist of tasks you need to accomplish and when they need to be started and completed. This includes but limited to:
Date of your move.
Date of move-in day.
Items that need to be packed (office supplies, furniture, appliances, etc.)
Hiring cleaners.
Canceling services.
A moving checklist will not only help you stay organized and on track but seeing it all 
laid out will give you peace of mind leaving you less stressed. There's no reason to wait to start planning for your office move and more time is often better. Therefore, as soon as you're committed to relocating, it's wise to get a headstart on the moving process.
1. Organize.
It's an extra step that some may argue is a waste of time; however, not being organized can be a disservice to you, your company, and your employees in the long run.
Firstly, it'll prevent office items from getting lost, misplaced, or damaged. Secondly, it'll help with the move-in process. If everything is nicely packed, labeled, and loaded, you can set up your office space with ease with minimal, if not zero, wasted time. 
For even more efficiency, have your employees pitch in. Give them each a box and whatever else they may need to pack up their work stations. Have them label the box with their name. Have them also label their electronics, wires, and what have you with a post-it. Secure the post-it with residue-free tape. Pack and load like things together (i.e. keyboards in one box, computers in another).
2. Check-in with your employees.
A long-distance office move can be just as stressful on your employees as it is on you. Keep lines of communication open. Share your moving checklist with them and keep them in the loop of what's going on. This can help them manage their time and workflow and get them excited about the relocation too.
Keep in mind though that they may be coming along with you or they may not. When you make the announcement of your long-distance office move, have relocation packages ready to go and empathize with them about how your long distance office move may impact their personal lives. 
3. Write an inventory list.
Do this yourself or designate a reliable employee to knock this out. You should include everything from office supplies to office furniture. It is tedious but it allows you to keep track of all your office belongings while revealing things you may need to restock or purchase. When your items arrive at your new office space, go through your inventory list to ensure everything made it.
4. Be mindful of your new floorplan.
Compare your current floorplan setup with your future floor plan and see how it measures up. Literally. Take some measurements of your furniture, cubicles, etc. and create a mock-up layout that adheres to your future floorplan. This will allow you to see what will fit, what needs to go, and what needs to be replaced. You may even need to buy more office furniture if you're expanding and expecting to hire additional employees.
Following this tip for moving your office long distance can maintain a smooth transition for your business on move-in day. It also may save you time and money with schlepping items that ultimately don't have a place in your new office space.
5. Decommissioning.
Remember to save some time to make any repairs or restorations upon leaving your old office space for good. Revisit your landlord's policies for moving out. You may want to make a separate checklist that lists his/her demands and start tackling these to-dos as you near move-out day. Otherwise, you may lose your security deposit or worse, be charged extra fees!
6. Promoting your new office location and the closure of your old one.
The most concerning part of a long distance commercial move is it hindering your business. Therefore, the one thing you have absolute control over is notifying your current customers, vendors, suppliers, etc. of your upcoming relocation. Announce the new location, dates of old office closure and new office opening, and what it means for them. 
This includes changing all contact information on all your physical and digital files, forms, products, etc. Anywhere or anything you've put a phone number and address on, make sure it gets changed to your new contact info.
Use this as an advantage to your marketing efforts. Going through this transition makes for great content on your website and social platforms. It can help get the word out, entice people to follow your journey, and start attracting new customers, clients, patients, etc. in your new location.
7. Back up data.
This is so important if your business runs on IT and let's face, in this day and age, what company doesn't have some part of their business relying on it. Use a cloning software or an external hard drive to do this a few days before you disconnect your electronic devices. 
If you use an external hard drive, we advise to safeguard it in a ziplock bag and transport it with you. That way if something happens to one of your computers, you don't have to panic.
8. Schedule utility installations. 
To avoid any delays, ensure all your utilities will be ready for you and your employees  come move-in day. Once again it's wise to create a checklist of all the utilities you need installed. This can include:
Water
Electric
Internet
Phone
Security
*Similarly, make sure you forward your mail.
Start reaching out to service providers a month out from your office move, if not earlier. This can increase your chances of scheduling a timely appointment and give you a cushion of time if any problems arise. 
9. Hire professional movers.
Ask any business owner and they'll say one of the best tips for moving your office long distance is to hire professional commercial movers. It's a cost-effective solution that can significantly minimize the stress you and your employees will endure with a DIY move. Professional movers also have durable moving supplies, knowledge of proper wrapping, packing, and loading techniques, and specialized equipment to successfully complete a move of this caliber. 
Hire Expert Office Movers to Move Your Business with Ease
You'll feel a huge weight lifted off your shoulders when you hire our professional commercial movers for your long-distance office relocation. We can take care of all the moving essentials for your business including wrapping, packing, loading, unloading, storage, and more. We promptly arrive on move-out day fully stocked with all the moving supplies and tools needed to move you out of your old space as quickly and cautiously as possible. 
Get started today by requesting a FREE moving estimate through our convenient online form.