The top industries in San Diego are changing the state's economy – as well as the state's population.
While many people find themselves moving to San Diego for the stunning seashore views and relaxed Cali vibes, San Diego job opportunities are also a magnet to newcomers. Who wouldn't want to work and live in San Diego? Especially if they had the right setup?
In addition to the various great industries attracting professionals to San Diego, there are also other factors that can make the prospect more alluring. Some employment hotspots in San Diego see companies offer relocation packages to snag top talents. Add in the fun recreation options, as well as employee relocation support from our team at Best Fit Movers, and the trip is sounding better by the second.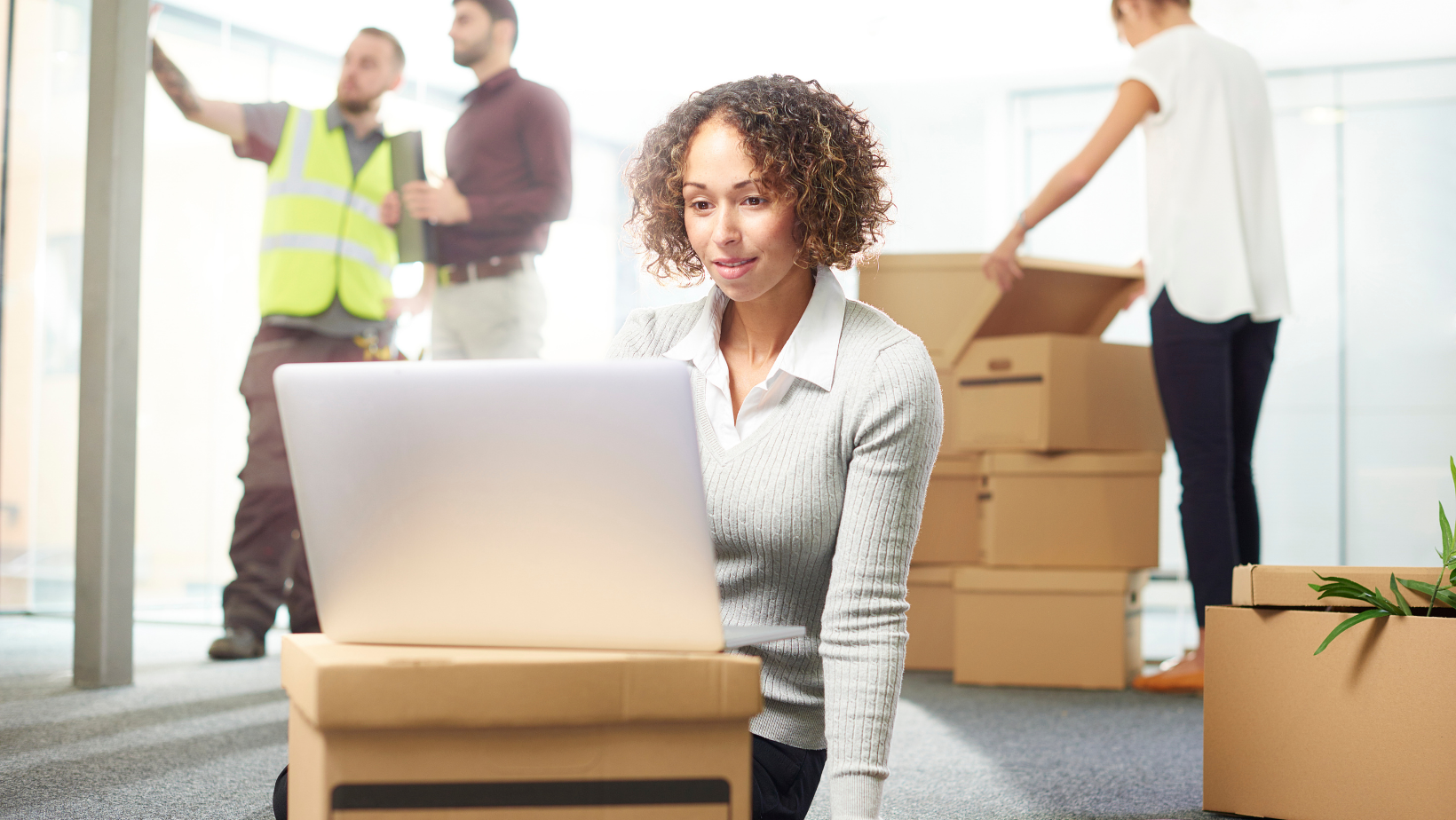 Top Industries in San Diego Attracting New Residents
San Diego's growing workforce is made up of people from many different walks of life, including those who recently moved to the area. Thanks to its combination of a high population, many brilliant minds, and an abundance of innovative companies, San Diego job market trends set standards for the state and the entire nation.
Who wouldn't want to be in the center of such economic growth, especially when they can balance out their rewarding work life with the amazing abundance of local recreation options? Here are some of the top industries in San Diego for employees who are relocating.
Science, Technology, and Engineering
Let's start with the biotechnology and life sciences industries. San Diego is known as a major biotech hub with numerous biotech and pharmaceutical companies, research institutions, and universities. The city is home to various biotech startups and established companies, making it a hotspot for professionals in the life sciences field.
Given its coastal location, San Diego is a hub for marine science and technology research. This industry offers opportunities for oceanographers, marine biologists, engineers, and more.
San Diego has a growing IT industry, with companies specializing in software development, cybersecurity, data analytics, and more. The presence of tech giants, startups, and research organizations creates a dynamic tech ecosystem, attracting IT professionals from across the globe.
We wrap up here with engineering, a field that quite literally builds the future. The defense and aerospace engineering sectors have a strong presence in San Diego, with several defense contractors, military bases, and aerospace companies operating in the area. The city's proximity to military installations and research facilities makes it a prime location for defense-related jobs.
Tourism, Hospitality, and Energy
Professionals aren't the only ones longing to see San Diego. The area's beautiful beaches, vibrant cultural scene, and year-round pleasant weather contribute to a thriving tourism industry. This sector offers opportunities in:
Hospitality
Event management
Tourism marketing
To appreciate this beautiful area, we must take care of it. San Diego is a leader in clean energy initiatives, including solar, wind, and other renewable technologies. As the world focuses more on sustainability, this sector is attracting professionals with expertise in green energy and environmental conservation. It's another way San Diego job market trends and industry innovations are leading the country.
Healthcare, Education, Business, and Finance
San Diego's esteemed universities, research institutions, and schools draw in academics, researchers, and educators from various fields. The educational sector offers a range of opportunities, from teaching positions to research roles.
The healthcare industry in San Diego is robust, encompassing hospitals, medical research centers, biotech companies, and more. With a focus on cutting-edge medical advancements, this industry appeals to healthcare professionals seeking growth and innovation.
San Diego's economic growth has created a demand for financial services, accounting firms, consulting companies, and other business-related services, making it attractive to finance and business professionals.
Riding the Wave: Incoming Employees' Impact on Growing Industries
These are just a few of the top industries in San Diego attracting new professionals. There are more, and many of them contribute to the area's local vibes and unique geographical personality. For example, San Diego's craft beer scene has gained international recognition, with numerous craft breweries calling the city home. This industry attracts enthusiasts and professionals passionate about brewing and hospitality – as well as those just looking for a good drink.
With thriving industries attracting professionals to San Diego, it's likely that these professionals will in turn impact the area's economy. This creates a cycle of growth and progress, furthering the locale's economic progress and elevating its position as an industry powerhouse.
We know all about being an industry powerhouse. Our specialists in San Diego employee moves can help relocating workers make the trip with ease. Contact us today to get a free estimate on any moving services you need, including packing, loading, transport, supplies, and storage!
How Employee Relocation Packages Support San Diego's Growing Workforce
While there may be many great career prospects in San Diego, some companies will sweeten the deal even further with an employee relocation package. On the employer side, they help businesses attract top-notch candidates from all over the country and the world. On the employee side, they make the transition of moving go much more smoothly and affordably.
Companies may offer some financial reimbursement for moving expenses such as hiring moving companies, buying moving insurance, and securing transportation. Some companies provide a lump sum reimbursement, while others ask for expense receipts first before providing exact reimbursement.
When a company hires a new candidate for a position, it may take longer than the standard two weeks for that person to move and start their position. In the interest of saving time so the employee doesn't have to hassle with details of the move, the employer can offer a relocation package that speeds along the process and handles everything.
Additional Perks of Relocation Packages
Ever heard the old saying, "try before you buy?" This option is present with some relocation options for those seeking career prospects in San Diego. Many companies pay for the employee to make a trip to the new location to get a feel for the new city and company. This gives them the opportunity to look for suitable housing and get familiar with the area.
When an employer needs their employee to start rather quickly, they may pay for temporary housing, which can include anything from a hotel to an Airbnb. They may cover rental costs and utilities for at least a couple of months so the employee doesn't have to rush to buy a home or rent an apartment.
Additional perks of a relocation plan may include:
Support for the family: Oftentimes, it's not just the employee that feels the crunch of moving. Some companies will help the spouse or partner find suitable employment in the new location, along with locating childcare centers and schools for the kids.
Help with real estate costs: Some companies also cover the costs of selling and buying a home. If the employee has to break a lease in order to relocate, the company will likely cover the costs associated with that.
Offer bonuses: Because the cost of living may be higher in the new city, companies may offer additional relocation incentives in the form of pay adjustments or relocation bonuses to sweeten the deal.
One thing to note is that many of these packages have payback clauses. These are put in place in case the employee decides to leave the company before a certain period of time. The clause would require the employee to pay back all relocation costs to the company.
How Much Are Employee Relocation Packages?
It can be quite expensive for a company to offer a relocation package. The typical cost of such a package can be between $20,000 and $25,000 for renters and between $70,000 and $100,000 for homeowners, says Business News Daily.
The final cost will vary with many different factors and expenses, such as costs related to:
Travel to the new location
Packing and moving companies
Moving insurance
Home sale or purchase
Relocation taxes
Short-term housing
As you can see, there's a lot to consider when employers are crafting their employee relocation packages. They have a lot on the line if the employee doesn't work out or they decide to move on shortly after taking the position. But in the end, it's the employee who takes on most of the risk.
They're making a big life change that requires uprooting their whole family. They want the change to work out just as much as the employer does. That's why open lines of communication and negotiation should be a big part of any employee relocation package. It's not just about pursuing positions in the top industries in San Diego for employees – it's also about how easy their journey is to their new home.
Some Basic Relocation Packages Are Better
Most companies offer a standard relocation package to any employee that needs to be relocated, but it's wise to be flexible in those packages depending on the unique needs and requests of the employee. For most companies, relocating an employee from the start is cheaper than offering an initial salary increase.
Your corporate relocation package doesn't have to be complicated. It can offer set perks like:
A week off from work to get settled
Time off for house-hunting trips
10 days of hotel expense reimbursement
Payment of all moving expenses, including packing
Storage costs
When you factor in these benefits along with moving support from our team, the career prospects in San Diego look even brighter. But the perks don't end there. The benefits of moving to San Diego for work also include the fact that it's not just about work.
Cubicles to Coastlines: Why People Love to Live and Work in San Diego
Employees who are moving to San Diego for work will undoubtedly relish the abundance of recreation options the city has to offer. San Diego's idyllic coastal location provides access to a myriad of outdoor activities, making it a haven for nature enthusiasts. The city's warm climate and sandy beaches beckon residents to indulge in swimming, surfing, and beach volleyball year-round.
For those seeking adventure, San Diego's diverse landscape includes nearby mountains and canyons perfect for hiking, mountain biking, and rock climbing. The expansive Balboa Park, with its museums, gardens, and cultural events, offers ample opportunities for leisure and exploration.
Sports lovers will revel in San Diego's passion for athletics, with major league teams like the Padres (baseball) and Chargers (football) regularly entertaining crowds. Additionally, the city hosts various sporting events and tournaments.
Furthermore, San Diego's vibrant neighborhoods are replete with dining, shopping, and entertainment choices, catering to various tastes and preferences. From the Gaslamp Quarter's nightlife to the charming streets of Little Italy, employees will find an array of after-work entertainment.
In summary, the benefits of moving to San Diego for work are that you get to work and live in San Diego – meaning you get to enjoy all the area has to offer. The bountiful recreational offerings ensure that employees not only thrive professionally but also relish a fulfilling and active lifestyle in this coastal paradise.
Ready to Join the Top Industries in San Diego? Contact Best Fit Movers!
Here at Best Fit Movers, we are employee relocation movers and specialists. As such, we offer attentive and cost-effective moving and storage solutions to make the transition more comfortable and hassle-free for all involved.
Our team can provide everything you need from packing and unpacking to loading and unloading. We'll transport all your items in our spacious clean trucks, and even provide storage solutions in case you need us to handle your move in sections, or you're in between locations as you settle into your new job and your new location.
The Best Fit Movers team is:
Fully licensed and insured
Rated an A+ with the BBB
Available 7 days a week
San Diego job opportunities are plentiful, and more people are willing to relocate to take advantage. Add in relocation plans, local recreational benefits, and of course our skilled moving team to help you, and it only makes sense to join San Diego's growing workforce.
We make sure your move is held to the highest standards, staying within budget, schedule, and company regulations. To get a free quote on our employee relocations, contact us today for a free quote, or give us a call at 858-429-0094.