If your company has asked you to move as part of an office relocation, upgrade or promotion to another branch, you often don't have too much time to make the switch. Most companies help out with the cost of relocating, especially if it's their idea in the first place. But it can still be expensive, stressful and overwhelming to move yourself or your whole family to another city. Your employer can ease the burden with a well-thought-out employee relocation plan.
On the other side, if you are an employer looking to transition an employee to another location, you can also take advantage of putting a relocation plan into place, with help from your trusted San Diego movers.
There are many benefits to offering an employee relocation package. On the employer side, they help businesses attract top-notch candidates from all over the country and world. On the employee side, they make the transition of moving go much more smoothly and affordably.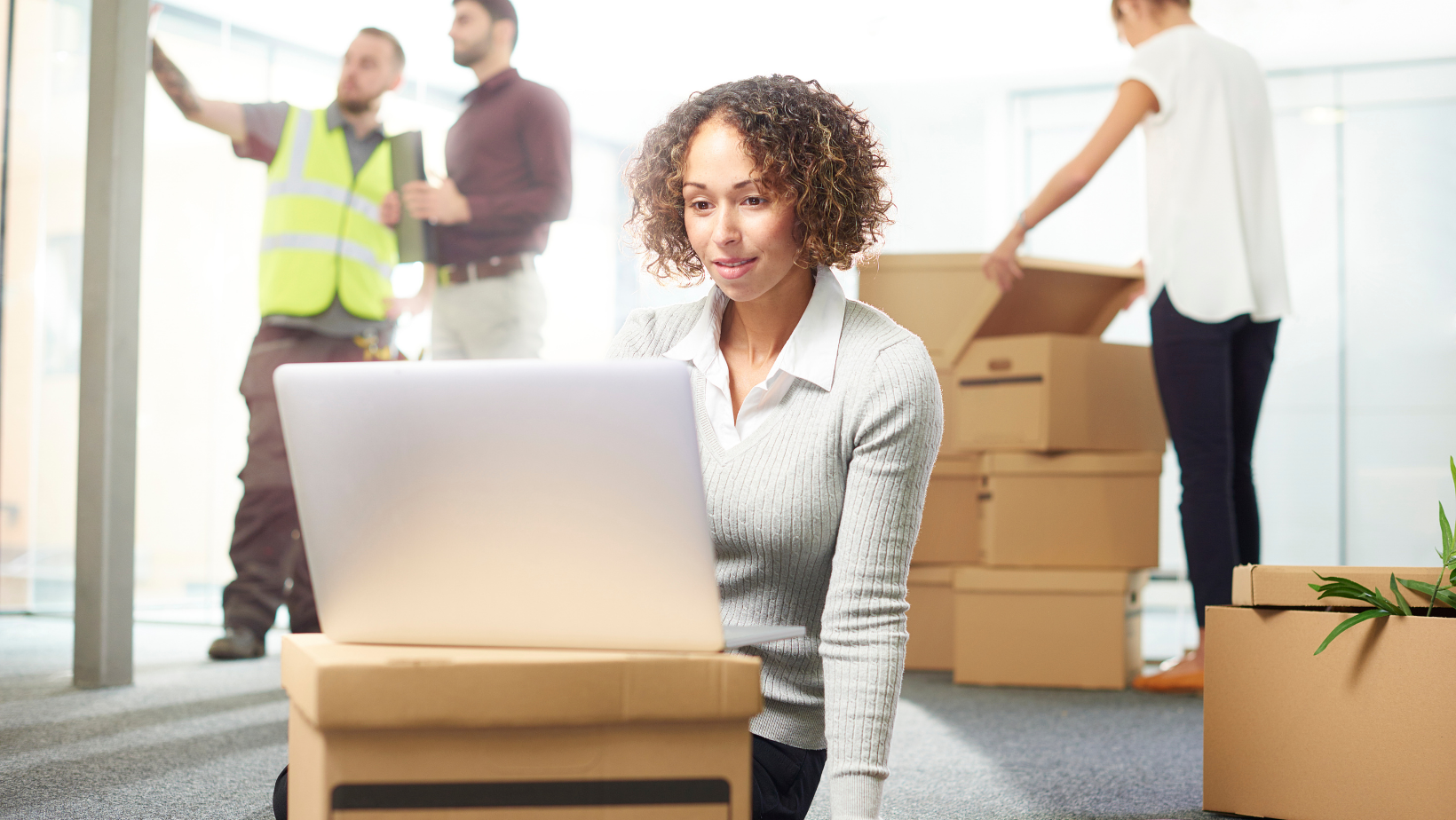 Employee Relocation Packages: Defined
An employee relocation package is what companies use to help their new and current employees move from one office location to another due to a job requirement. This happens more frequently in certain industries, such as tech, than others. When the new job is located far away and a move on the part of the employee is necessary, such a package can sweeten the deal for an existing employee or entice a brand new candidate to a position.
When you make a move easier on a prospect, you are able to ensure a higher employee retention rate while attracting strong talent.
Packages can include:
Relocation reimbursement: Companies may offer some financial reimbursement for moving expenses such as hiring moving companies, buying moving insurance and securing transportation. Some companies provide a lump sum reimbursement, while others ask for expense receipts first before providing exact reimbursement.
Quicker start date: When a company hires a new candidate for a position, it may take longer than the standard two weeks for that person to move and start their position. In the interest of saving time so the employee doesn't have to hassle with details of the move, the employer can offer a relocation package that speeds along the process and handles everything.
Free visits: Many companies pay for the employee to make a trip to the new location to get a feel for the new city and company. This gives them the opportunity to look for suitable housing and get familiar with the area.
Temporary housing: When an employer needs their employee to start rather quickly, they may pay for temporary housing, which can include anything from a hotel to an Airbnb. They may cover rental costs and utilities for at least a couple of months so the employee doesn't have to rush to buy a home.
Support for the family: Oftentimes, it's not just the employee that feels the crunch of moving. The whole family has to be uprooted. Some companies will help the spouse or partner find suitable employment in the new location, along with locating child care centers and schools for the kids.
Help with real estate costs: Some companies also cover the costs of selling and buying a home. If the employee has to break a lease in order to relocate, the company will likely cover the costs associated with that.
Offer bonuses: Because the cost of living may be higher in the new city, companies may offer additional relocation incentives in the form of pay adjustments or relocation bonuses to sweeten the deal.
Payback clauses: These are put in place in case the employee decides to leave the company before a certain period of time. The clause would require the employee to pay back all relocation costs to the company.
How Much Are Employee Relocation Packages?
It can be quite expensive for a company to offer a relocation package. The typical cost of such a package can be between $21,000 and $25,000 for renters and between $62,000 and $79,000 for homeowners, says Business News Daily.
The final cost will vary with many different factors and expenses, such as costs related to:
Travel to the new location
Packing and moving companies
Moving insurance
Storage units
Home sale or purchase
Relocation taxes
Short-term housing
As you can see, there's a lot to consider when employers are crafting their employee relocation packages. They have a lot on the line if the employee doesn't work out or they decide to move on shortly after taking the position. But in the end, it's the employee who takes on most of the risk.
They're making a big life change that requires uprooting their whole family. They want the change to work out just as much as the employer does. That's why open lines of communication and negotiation should be a big part of any employee relocation package.
Most companies offer a standard relocation package to any employee that needs to be relocated, but it's wise to be flexible in those packages depending on the unique needs and requests of the employee. For most companies, relocating an employee from the start is cheaper than offering an initial salary increase.
Your corporate relocation package doesn't have to be complicated. You can offer set things like:
A week off from work to get settled
Time off for house-hunting trips
10 days of hotel expense reimbursement
Payment of all moving expenses, including packing
Storage costs
Contact Best Fit Movers
Here at Best Fit, we are employee relocation movers and specialists. As such, we offer attentive and cost-effective moving and storage solutions to make the transition more comfortable and hassle-free for all involved. We make sure your move is held to the highest standards, staying within budget, schedule, and company regulations. To get a free quote on our employee relocations, contact us today at 858-429-0094.