Are you moving from Los Angeles to San Diego? While this simple shift down the California coast isn't the longest relocation journey, it will definitely bring some noticeable changes.
San Diego and Los Angeles are two of the most popular and beloved destinations in Southern California. Some would rank them on the list of top destinations on the West Coast, or even in the entire country. While they have a lot in common, they also have several differences.
Here at Best Fit Movers, we proudly offer the most skilled movers from Los Angeles to San Diego. When you're moving from one city to the other, we'll be happy to help you along the way. But what can you expect after making the trip? Let's take a look ahead and see how moving from Los Angeles to San Diego will affect you.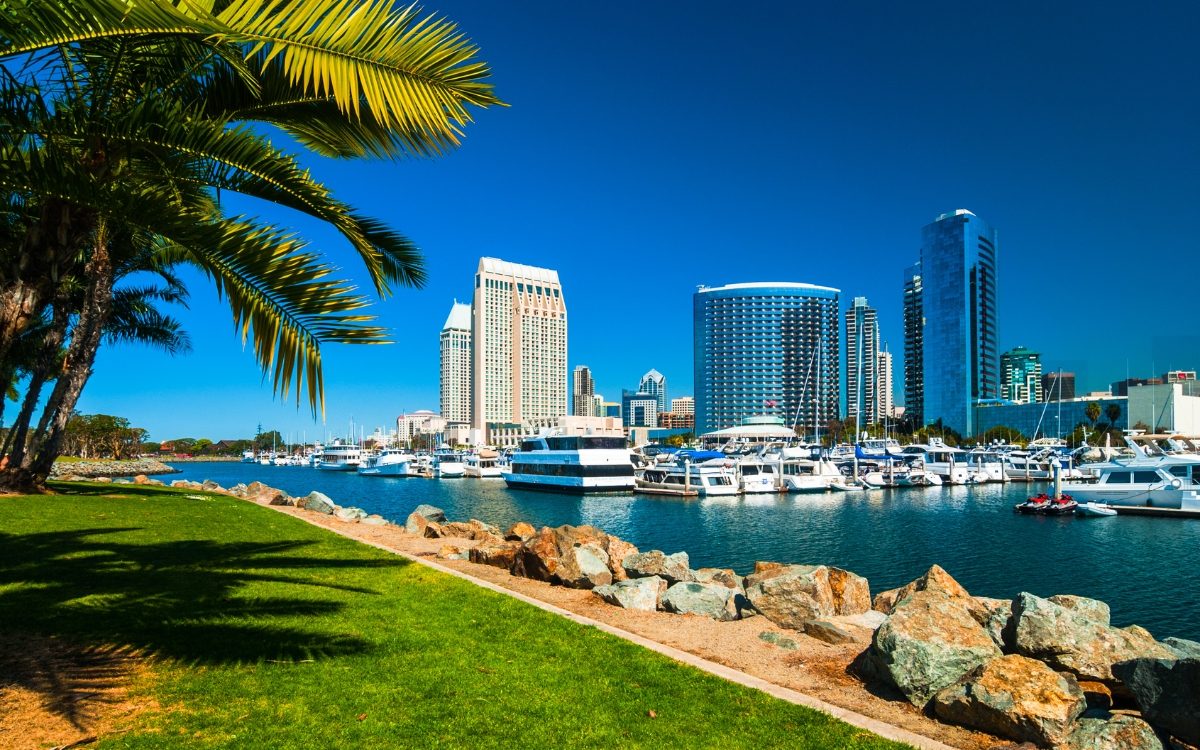 How Do the Population Sizes Compare?
While some people don't mind the crowds, others seek to break away from the congestion on the roads and sidewalks. Heading from the City of Angels to America's Finest City will be a fine upgrade if you're looking to downgrade in terms of crowds.
As far as population size, you'll enjoy more spacious living in San Diego vs. Los Angeles. While Los Angeles is the second-largest city in the United States by population, with approximately 3.9 million people, San Diego is the eighth-largest city with around 1.4 million people. This makes Los Angeles a more bustling metropolis compared to San Diego's relatively laid-back atmosphere.
There are many benefits to making this switch, including:
Quicker commutes in some cases
Easier time finding parking spaces
Easier to navigate through public spaces
Easier to navigate through businesses
More options in terms of housing
While you'll enjoy more breathing room and additional privacy, you also still get all the benefits of a big city. It's not like San Diego is small by any means. That California excitement is still present, only with more space for you to take in the scenery and go about your day at your preferred pace.
Cost of Living in San Diego vs. Los Angeles
Much like the population size and density, the cost of living in these two cities represents a change, but not a drastic one. Just like both cities are known for their bustling populations, they're also expensive when compared to most other areas.
However, the scenery and amenities can be worth the cost – and just like moving to San Diego can leave you with more room, it can also leave you with more money left over in your bank account.
According to NerdWallet, the cost of living is about 5 percent cheaper overall in San Diego. You'll need a gross household income of about $50,000 to make it there. While some costs are relatively even between both cities, such as food and gas, San Diego offers more affordability in several key areas. These include entertainment, healthcare, and housing.
So when you make the move, you can expect to find a cheaper residence whether you move to a house or to an apartment. If your income is high enough to sustain you in Los Angeles, you should have no problem making ends meet in San Diego.
Changes in Climate, Surroundings, and Lifestyle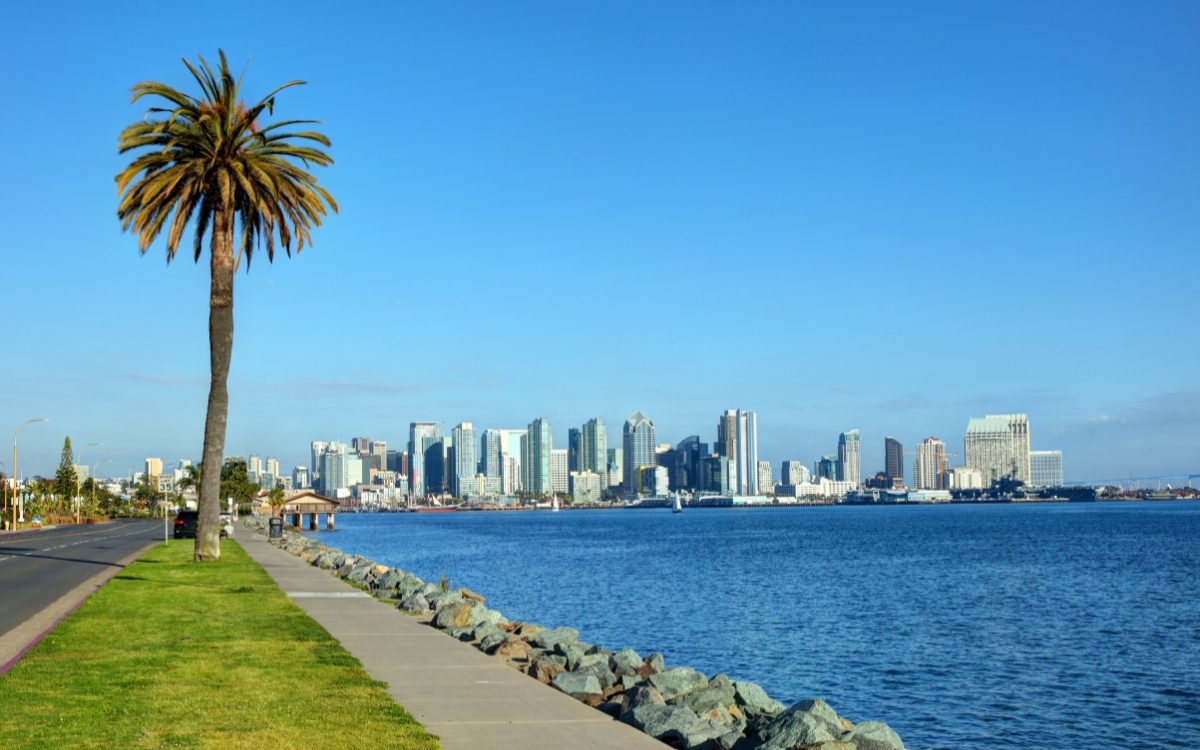 When you're moving from Los Angeles to San Diego, you're staying in the Southern California region. How different could one city be from the other in terms of how it feels and what it's like to live in?
Let's start with the weather in both areas. Each city is known for a mild, Mediterranean climate, but San Diego generally has more consistent weather, with less temperature variation throughout the year. Los Angeles can experience more extreme heat waves and cooler temperatures during the winter months.
Many people find that consistent weather makes it easier to make plans and stick with them. It can also help with mood regulation. Plus for Californians, it's always nice to escape both the scorching sun and the cold spells.
Attractions and Culture in Each Location
Los Angeles is known for its glamorous and upscale Hollywood culture. It's home to theme parks like Universal Studios and Disneyland, and iconic landmarks like the Hollywood Sign and Griffith Observatory. Living here means getting used to the sights of a concrete jungle where the only speed is fast-paced at all times.
San Diego offers a quieter and more relaxed type of vibe. However, there's still plenty to do in the form of museums, zoos, and shopping centers. You're also closer to those iconic beaches, meaning you can enjoy the smell of ocean air and the sound of waves without traveling as far. If you move to the right neighborhood, you can even awake to these sensations. For some, the majesty of nature is far superior to the demands of city life.
Is Moving from Los Angeles to San Diego Worth It?
Overall, the two cities have distinct personalities and lifestyles, and which one you prefer will depend on your personal preferences and priorities. The good news is, both deliver the balance of beaches and city life that you'd expect in some of Southern California's most popular locations. But there are benefits to making the switch.
Living in San Diego vs. Los Angeles means fewer people, more beaches, lower costs, and lots to do. If you want more open space, more money in your pocket, and more mellow vibes, making this move may be worth it for you. The only question left is, who will you hire to help you along the way?
Call Best Fit Movers for Your California Relocation
If you're looking for the best moving companies from San Diego to Los Angeles, you'll find plenty of options. However, not every company has the credentials we do here at Best Fit Movers. Our team is:
Fully licensed and insured
Locally owned and operated
Passionate about our area
Rated an A+ with the BBB
We know both cities and the entire Southern California region well. When you're moving from Los Angeles to San Diego, or anywhere else around, you're in for a lifestyle change. One way to make this transition process more enjoyable is to call on our skilled team for help.
To get started with a free moving estimate, contact us today. We book up quickly, so connect with us ASAP and we can begin planning your move together.