Making a senior move to Los Angeles could mark the beginning of a new life.
Specifically, it could lead to the best chapter yet in your story. Many people find that once they reach a certain age, it's time to make major life changes. There's nothing like a change in scenery to refresh your senses and give you new purpose.
Whether you're looking for a new house or an entirely new city to call home, you've got a relocation partner in Best Fit Movers. We'd be excited to help with your Los Angeles move no matter why you're going there or how far you're traveling.
Why Seniors Move to Los Angeles
What do you get when you combine a rich history, gorgeous scenery, and a thriving economy? You get one of the finest cities in California and the entire country.
There's plenty to love about the Los Angeles region. The sunny California weather and wide variety of fun activities means there's never a dull moment. Especially for seniors considering a move, the City of Angles offers divine possibilities.
Is Los Angeles an Ideal Retirement Destination?
Whether you're retired or heading toward that point in life, you want to land somewhere that's enjoyable. California's most populous city is a perfect place to land in retirement because it offers something for everyone. When you move here, you can explore:
Beaches: Catch some waves, splash around, soak up the sun, collect shells, or just enjoy the shoreline with your loved ones at one of the region's many great beaches.
Restaurants: Now's the time to splurge and treat yourself. Los Angeles offers a wide variety of restaurant options. Styles include Japanese, Italian, Mexican, Chinese, Brazilian, and more. You can dine in, order out, or enjoy outdoor seating to feast while taking in the sunny atmosphere.
Shopping: After a lifetime of saving, you can go out exploring the area's treasure trove of unique shops. Who knows what you'll find at the various sprawling shopping malls, upscale boutiques, and one-of-a-kind specialty stores?
Attractions: How do you want to spend your days now that you have more free time? You could stay fit at the local gyms, take in some theater shows, visit an amusement park, or trek through one of the beautiful nature parks.
These are just some of the options this area has to offer. With your retirement years in sight or already in effect, making a senior move to Los Angeles puts you in a prime spot to soak up the finer things in life.
Why You May Want to Consider Downsizing
While there may be tons for you to do in your later years to enjoy life, you may not always need a ton of space to do it. Many times, people make a local move in Los Angeles because they like their city, but want a different house.
If you're a senior, there are many reasons why you may be considering downsizing to a smaller space. While some people claim that bigger is better, others say less is more – and opting to relocate to a smaller house in a different community can be good for you in certain circumstances.
Are Your Home Expenses Too High?
Sometimes you might look around at your home and realize the space isn't worth the cost. Maybe you have more room than you need now, and the price is simply too high. Downsizing in this case is a matter of efficiency. You don't want to pay for more than you find useful – especially when that means you'll have more left over to spend on yourself.
Don't forget the cost of maintenance and cleaning. Whether you invest your own energy here or invest your money to pay someone else to handle these tasks, the cost is higher the larger the space. Downsizing can give you less to worry about and pay for.
Has Your Lifestyle Changed?
Many people make a residential move in Los Angeles after a lifestyle change. For seniors, this is often the case after the nest empties. Once your children grow up and move out, it might be better to move to a smaller home.
What if you picked your town based on your job, and now you've retired? It may make sense to move on. The same can be said if your community changes. Maybe your old neighbors moved away, and now you're surrounded by people you don't know or who aren't in your age group. You could cultivate a greater sense of belonging in a new neighborhood.
How to Prepare for a Senior Move to Los Angeles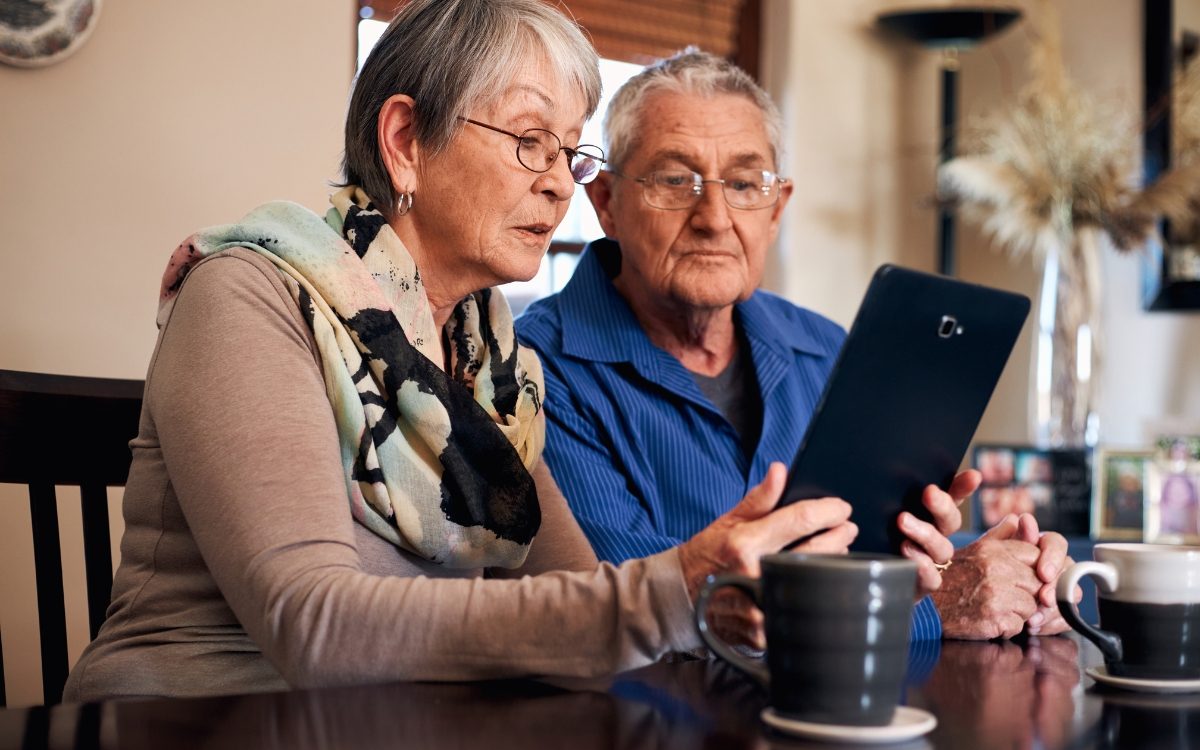 Seniors may have their own reasons for relocating. For some, making a long-distance move to Los Angeles is their dream retirement goal. Others may be native to the region, and simply desire a cozier home to spend their later years.
But no matter the reason for your relocation, there's the matter of getting to the new destination. Before you can get on the road, you need to prepare for the move. Here are a few steps to get started:
Research the new area for grocery stores, parks, doctors, dentists, etc.
Get prepared to change your address and switch utilities
Create an ideal timeline and budget for your relocation process
These are the preliminary steps for the process itself – but what about when it comes time to think about packing your items and loading them up? These tasks are best left to the moving experts. However, there are ways you can streamline the process.
Declutter Before Your Move
Especially if you're making a move to downsize and change up your lifestyle, chances are that decluttering would be helpful. This process sees you get rid of items you don't need anymore. Maybe they're belongings you've outgrown or simply don't want. It could be work equipment that you won't need in retirement or excess furniture from your current (soon-to-be old) home.
Los Angeles storage services provide the ideal solution if you need to clear out items. This temporary space can house your unneeded items in a number of situations, including when:
You're still deciding whether you want to move items in
You're planning to sell, donate, or recycle old items
Your moving dates don't line up perfectly
Once you've gotten everything out of the way that you don't want to take immediately, you can proceed with moving what you do want to keep. But even this process can be made easier with the right preparation.
Keeping Track of Your Belongings
One of the biggest worries many people have about the moving process deals with the security of their belongings. If you're worried about leaving items behind or the possibility of them getting damaged in transport, you can make a list of everything you're taking.
Divide your list into rooms, so you can go one at a time and account for everything. You can even highlight those belongings that require extra care and attention, so your movers will know to prioritize them.
Create an Essentials Bag
When you're taking inventory of your items on what will go where, make plans to keep one bag or box with essentials in it. This will be a piece of cargo you keep with you during moving day and throughout the trip. It should contain items that you'll want quick access to like snacks, water, and any medicines you need.
You may also want to include items that you'll want as soon as you get to your new destination. This includes cleaning supplies, extension cords for electronics, phone chargers, and toys for your pets.
Benefits of Hiring a Moving Specialist
Even if you're someone who is active and energetic, the moving process is not to be taken lightly. No matter your age or health, you should not attempt to handle this task alone.
Lifting heavy items or large quantities of boxes and totes can be a hazard, both to the items themselves and the person transporting them. This is also why you don't want to ask friends, family, or neighbors to help. Moving specialists have the training and experience to move your items safely and efficiently.
Moving experts can handle every aspect of the moving process, which saves you time and money. Consider how helpful it is to get all of the following services from a single resource:
Packing and unpacking
Access to high-quality moving supplies
Loading and unloading
Storage space (if needed)
Transport of your belongings
When you've got a proper moving partner by your side, you don't have to strain and sweat with the labor of the process or the stress of tracking down multiple different service providers. Saving your energy is important in this situation, both from a physical and emotional perspective.
Embrace the Emotions of the Moving Process
Relocating can bring mixed feelings no matter your reasoning or your place in life. But especially for anyone making a senior move in Los Angeles, saying goodbye to your old home may be bittersweet.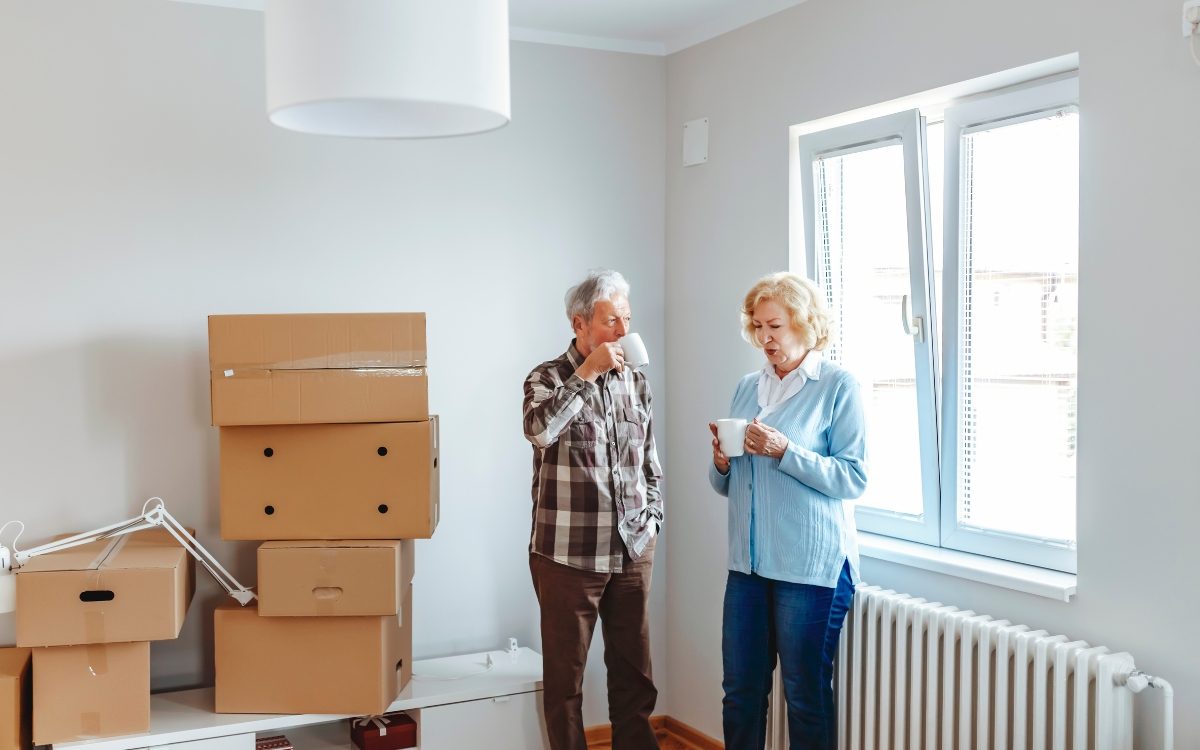 The thought of leaving a house where you raised kids, spent time with friends, and built a life can be a lot to take in. But remember that you're relocating to open yourself up to a new life that could be just as rewarding or even more so in its own way.
When you have a team of dedicated Los Angeles movers at your service, you have more time to let your emotions process and prepare for this life change.
Best Fit Movers is Your Relocation Partner
If you're making a senior move to Los Angeles to retire, downsize, or simply relocate for a better life, we're ready to help.
Our licensed, insured, experienced organization has the training and tools necessary to give you a great moving experience. You can count on us to make this major life change as seamless and enjoyable as possible.
Whatever concerns you have, we're ready to listen. Our dedicated team will treat your move with the care and respect it deserves. Together, we'll get you on the way to sunny Los Angeles for your next and best chapter in life.
Ready to get started? Contact Best Fit Movers today – we book up fast, so reach out ASAP and we can get your move scheduled. You can start by filling out this form for a free moving quote.