Making a San Diego residential move is about finding the perfect space.
What exactly does this entail? Sure, you want to find an amazing community. You also want a residence that has your preferred amenities and one that looks the part.
But finding the right space also means just that – having enough space to house your belongings and support your lifestyle. Considering square footage, stories, and the number of rooms is as important as any aspect of your relocation planning.
When you're making a residential move in San Diego, basing your search selections around your space needs will help you find the ideal spot. Wherever you end up, Best Fit Movers will be happy to support you along the journey.
Benefits of Having the Right Amount of Space
When you're looking for a new residence, you're looking for a place to build a life. Having adequate room is crucial for creating a comfortable environment that can support your current and future needs.
When you're making a move, your choice to upsize or aim for similar dimensions to your current location depends on what you want out of the new residence. Do you plan to make life changes? Are you a professional or family person who may need more room? Finding a location that perfectly meets your space needs means finding a spot that offers:
Room to safely store all of your belongings
Adequate walking space for a more open residence
Better safety and airflow due to less crowding
Easier access to remodel and rearrange items
Options to add new furniture and fixtures
Space to raise and grow your family
Moving to San Diego means being around a lot of great shopping spots, so who wouldn't want room to bring home some goodies? It's also a wonderful place to raise a family, so upsizing your residence when you move will give you the ideal conditions to create a great future for everyone.
From setting up a home office to a home theater, there are many uses for extra rooms. You can find tons of benefits in opting to upsize. However, this doesn't mean that space in your residence won't bring diminishing returns.
The Drawbacks of Too Much Room
At first glance, a location with many rooms and multiple floors may seem amazing – and if the layout aligns with your needs, it's worth considering. But remember, the more space you have, the higher the costs. This includes rent, utilities, and insurance. More space also means more maintenance and cleaning. You don't want to have to keep up more space that you can use now or in the foreseeable future.
Which Type of Residence is Right for You?
When it comes to picking your perfect residence and getting the ideal amount of room, you can narrow down your options immediately into two major categories – homes and apartments. Here at Best Fit Movers, we offer home and apartment moving services in San Diego, so no matter which option you go with, you can count on us to get you there.
Exploring Apartment Options of All Sizes
Apartments provide a cozy and compact living space. In San Diego, the average apartment is 873 square feet. But this doesn't equate to cramped conditions – there are many apartment options to explore, and each one provides a unique balance of space and efficiency. Popular apartment options include:
Studio and loft apartments: These are typically the smallest-sized apartments out there. They often come in an open floorplan with the only closed-off space being the bathroom. Some are "convertible," meaning you can add portable walls to create rooms if the landlord allows it.
Duplexes and Triplexes: Apartments like these are typically built side-by-side with two or three units connected. These are usually a little bigger than studio/loft options and typically feature more diverse layouts with separate rooms or even separate floors. Co-ops could also fall into this category. These arrangements see you share ownership of a property and apartment with another person.
Garden Apartments: Another term for first-floor apartment, these spaces are known for being easily accessible, versatile in terms of the indoor space they offer, and connected to private outdoor spaces. These are easier to access than walk-ups, mid-rise, and high-rise apartments, which as their names suggest, can only be accessed via stairs or an elevator. However, in buildings with more stories, apartments can be much more spacious and even rival small houses.
No matter what type of San Diego apartment move you're considering, our skilled movers can help. No matter how tight the space or how high up, we can handle the relocation process for you. Of course, you don't have to go for an apartment at all – for some people, there's no substitute for having their own house.
Finding a House That's the Right Size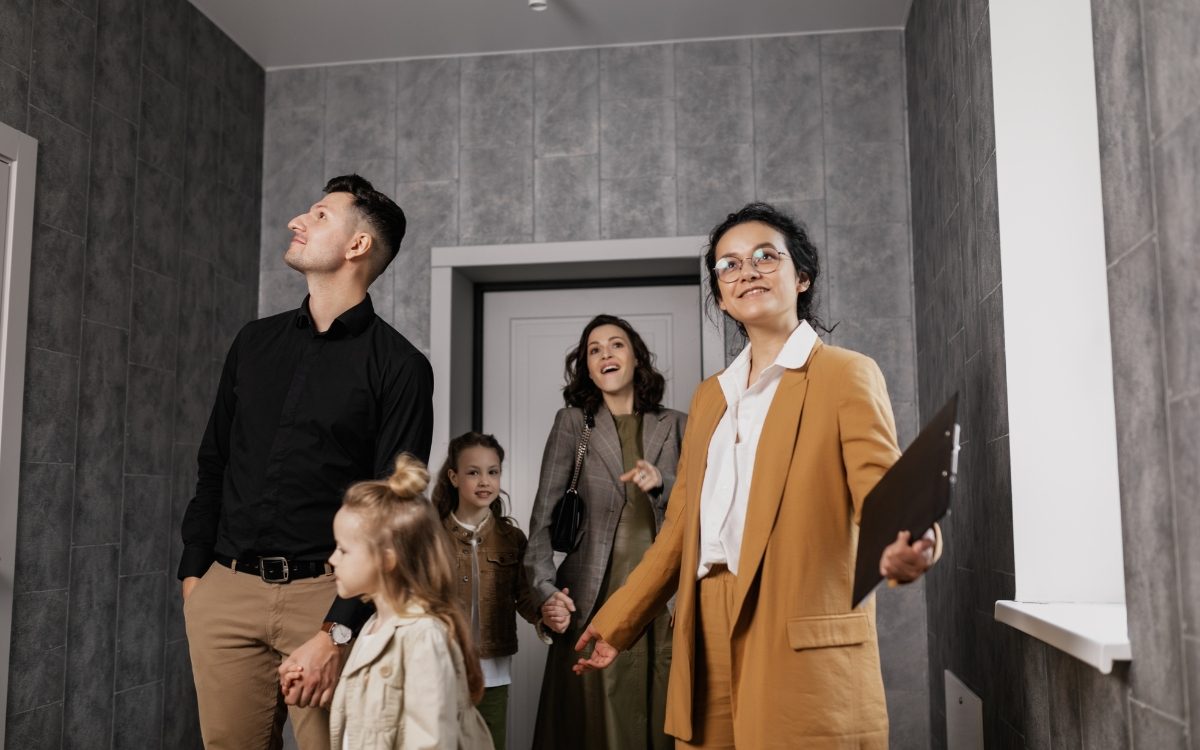 Homes are a bit more versatile than apartments, which is why people may be more likely to choose them when making a San Diego residential move.
Houses can have multiple wings and floors, or at the very least, offer a greater variety of rooms than your typical apartment. For example, they can have both a kitchen and a dining room, or a living room as well as a study. Do you need spare bedrooms in case you plan on inviting guests over? How about an extra bathroom in case the main one is occupied during a busy family morning?
For houses, you may also want to consider where size ranks in terms of your decision making. For example, would you be willing to opt for a smaller house if it looks better? Would a bigger house be worth it if it has a smaller yard? Remember in addition to considering your space needs, consider how square footage and overall roominess factor into your decision.
Do Your Belongings Influence Your Decision?
Many things can impact a person's decision when they're picking between an apartment or a home – or even a smaller space versus a larger one. How does the privacy of a home compare to the onsite amenities of an apartment, like fitness centers and laundry facilities? Do the cost savings of a smaller space make it superior to the growth potential of a larger area?
Arguably the most prominent factor in this decision, maybe just behind price, is the number of belongings you have. Some people worry that their items may not fit into the new residence they're considering. In cases like these, putting items into temporary storage can help. Spare space is useful when:
You don't want to move certain items in right away until you get set up
You don't need some items and want to sell, recycle, or donate them
You want to keep space free by offloading non-seasonal or unnecessary items
With spare space, you'll never be locked out of the house or apartment of your dreams. You can offload, downsize, declutter, and make room so you can settle into your ideal spot in San Diego. Better yet, get your storage services from your moving partner for added convenience.
We're the Best Fit for Your San Diego Residential Move
You want your residence to feel like the best fit for your space and lifestyle needs. When you want a moving partner that also works just right for your needs, choose Best Fit Movers.
Our licensed, insured, experienced moving company can handle your residential move no matter your destination. Whether you've got tons of items to move into a house or you're loading into the top floor of an apartment building, our team is here for you. You'll get a residential moving experience you can feel at home with.
We book up quickly – so to get your move on track as soon as possible, reach out to us today. Fill out this form to start out your moving process with a free estimate.