Glendale Moving Company
2466 E 16th St, Suite A
Los Angeles, CA 90021
323-792-2975
Find us on Google
Are you interested in moving in Glendale and need Glendale movers? Contact Best Fit Movers to learn more about packing and moving services.
Professional Glendale Movers
As your go-to full-service moving company operating throughout Glendale and the surrounding communities, our qualified team does it all, from comprehensive moves to packing and storage.
We are equally skilled in office moves as we are in home or apartment moves. It's our job to handle any size or type of move you may need. No challenge is too large or small, from moving your entire office to relocating from one home to the next. When you need to partner with professionals who have top-notch experience and skills, call Best Fit Movers. We work hard to achieve your 100 percent satisfaction when it comes to your move in Glendale.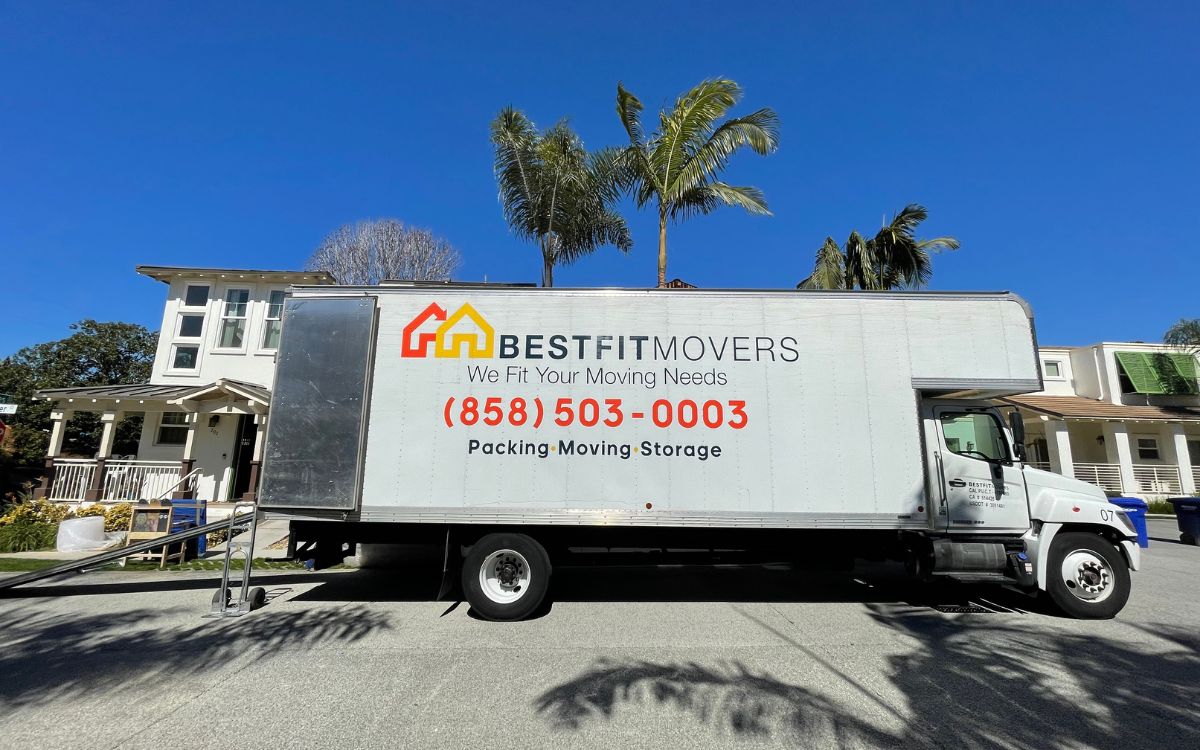 Movers Serving the Glendale Area
Whether you're moving across town or across the state, we have you covered. It's our pleasure to serve you in this beautiful community that offers so much.
We bring value to every move we complete. The list of Glendale moving services is extensive and can provide moving solutions to households of all sizes, as well as to companies in numerous industries.
We are your community's trusted moving company in Glendale, offering these services:
From the time you hire us to complete your move to when the debris is removed from your new location, a moving coordinator will be there to support you. Of all commercial moving companies in Glendale only we have the extreme dedication to quality and customer-first process to give you the exact moving experience you want.
You'll be assigned a personal coordinator who will evaluate your facility needs, listen to your questions, discuss your moving goals and timeframes, and establish the necessary logistics for your move.
We offer a variety of customizable commercial moving services that include:
Office Movers: Keep your office move clean, organized, and seamless with our comprehensive services.
Corporate Relocation: From law offices to studio sets, medical labs to embassies, we do and have done it all!
Employee Relocation: If you or your employee's move is at the command of your company, inquire about our streamlined employee services!
Local Delivery:  If you need help completing your logistics chain, contact Best Fit Movers about our local delivery options.
Commercial Storage: We offer secure short and long-term storage options to meet all of your commercial needs.
As one of the leading residential moving companies in Glendale, we're always striving for perfection. From our highly trained crew to our professional moving equipment, Best Fit Movers is committed to providing unbeatable moving and storage solutions. We offer a wide range of residential moving services to cater to all of your unique needs which may include:
Leaving Glendale?
Review of Our Glendale Movers
Brian Capps
This was my first time hiring movers; so you can only imagine how nervous I was. However, Alonzo & Marco at Best Fit Movers, put my mind at ease. The movers were professional, hardworking, thorough & FAST (which is a plus due to hourly charge). I will definitely be hiring this company for future moves & suggesting their services to my family & friends. Obviously. 🙌🏽 CLUTCH!

__________________________________________________________________________
Jorge Martinez Cuazitl
The movers themselves were great, fast and efficient with only two guys. I would recommend them and use them again. Took 9 hours instead of the estimated 4 hours. Keep in mind that stairs and multiple locations add to the move time. The person who scheduled should have given a better estimate.

___________________________________________________________________________
Linda Heckman
They were a little late but I can't complain. Contacted them a day before my move. Original movers never returned my calls. BFM saved the day with two guys and a huge truck. #Thanks

___________________________________________________________________________
Edgar Hinojosa Marín
The crew (led by David) was very professional, and courteous. They did a great job and we are very happy that we chose Best Fit Movers.

___________________________________________________________________________
G. Richter
Best Fit movers were great! I had an appointment scheduled and they informed me that they could start earlier if I was available. The movers were efficient and fast!

___________________________________________________________________________
John J. Harper
Best moving company ever. Polite people, respectful with our things, and moves so fast! Would recommend this company to anyone. If I could give 6 stars I would.

___________________________________________________________________________
About the City of Glendale
Glendale California has a population of 200,000 and sits nicely in Los Angeles County. Glendale California has many family-friendly parks with amazing play structures. One of the coolest attractions in Glendale is the Museum of Neon Art – the entire museum is made up of Neon.
Glendale's pride and joy is Americana at Brand and it has single-handedly made Glendale famous. Americana at Brand is a shopping powerhouse and attracts many people to its 15-acres of stores that consist of over 75 popular brands.
Trust Our Team for Your Glendale Move
As one of the most experienced professional local movers in the Glendale area, you will soon see that our dedicated full-time movers are efficient and experienced professionals who are just as courteous and friendly as they are hard working. We'll provide as much or as little manpower as you need to get the job done safely and efficiently.
To book your move with Best Fit Movers in and around Glendale, contact us. We will be able to provide you with a free quote to help you plan.