The reason for moving somewhere new isn't the same for all of us. Perhaps it's relocating for a new job, going somewhere new, or retirement. Regardless of the reason, it's important to look at an area before choosing it as a place to live.
There's a lot to consider, from amenities, proximity to other locations, and the look and feel of a neighborhood. Oceanside, CA, has all of that and more! Oceanside's best feature (besides the beach, of course!) is its growing status as a foodie destination!
Food isn't everything, of course. There's a lot more that makes a town hum than just its restaurants. This guide to Oceanside, CA, covers everything from housing to weather. If you're looking to move to Oceanside, CA, keep reading!
Attractions in Oceanside, CA
When considering a place to live, one of the most important factors is what you can do there! Oceanside is no slouch, offering a broad range of outdoor activities in the gentle California sun.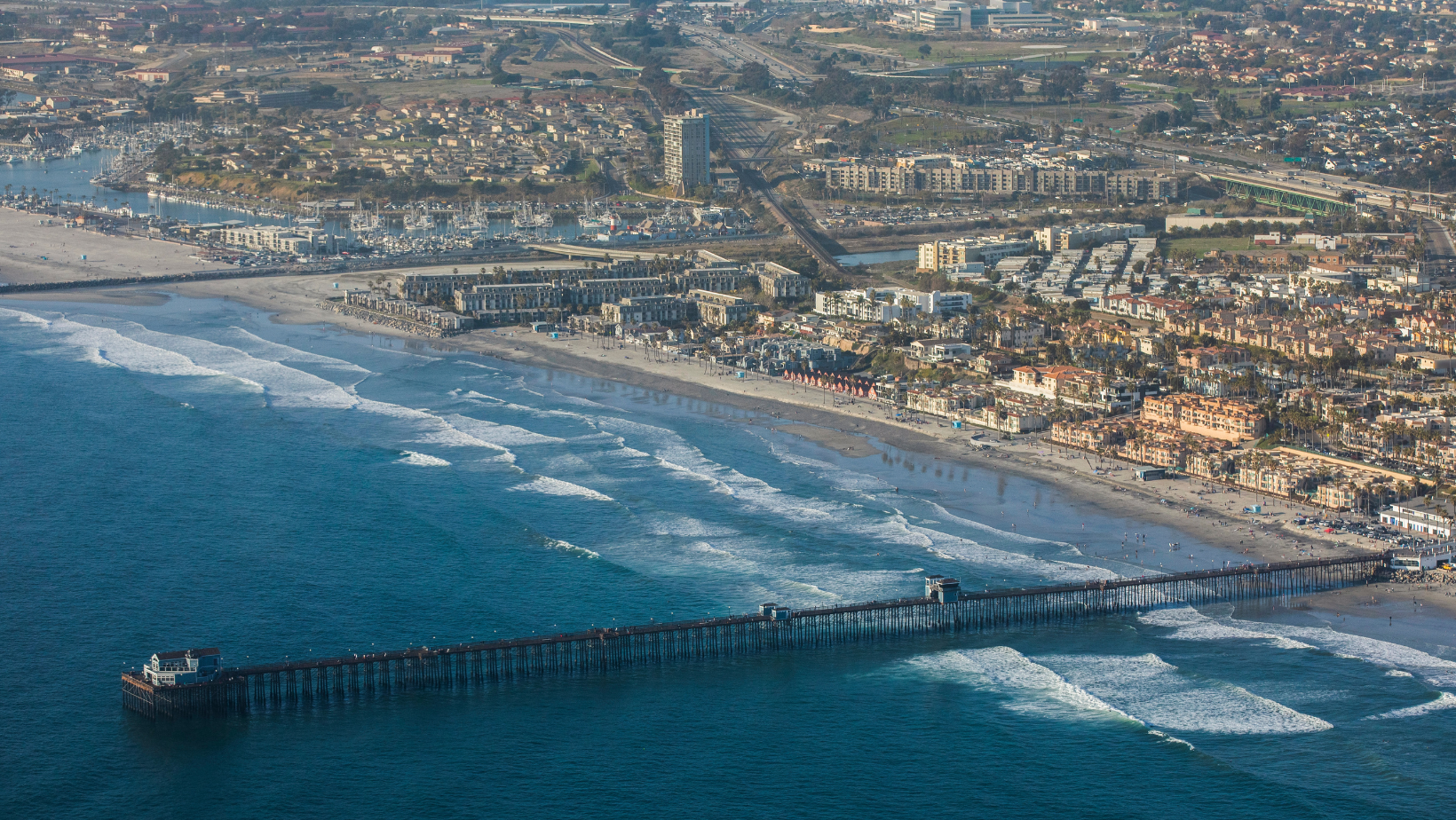 Oceanside Harbor Village
This fancy New-England styled village has everything on tap for any adventure. The harbor boasts a range of activities, from boating and fishing to dolphin and whale tours. The village is a prime destination for both tourists and residents alike!
Anytime you spend a day out and about, you're sure to get hungry. Oceanside Harbor Village hosts a range of restaurants to satisfy any need. If you're looking for a quick sweet, we'd recommend Nana and Pop's sweet shop. Or if an entree is in order, the Lighthouse oyster bar and grill is always a win!
Oceanside Pier
The Oceanside pier is a hallmark of the city's beachfront, the backbone of tons of events from concerts to surfing to triathlons. The pier offers excellent sunset views and is sure to be the backdrop to many a memory.
Both residents and tourists continue to rate the pier as one of the best along the pacific coast, and admission is free! One of its best features is its height, creating stunning views of the surrounding beach and oceanfront.
Local Farmer's Market
The local farmer's market is a continual delight, returning to the downtown every Thursday. Our favorite thing about this market is that it's open year-round! Not every farmer's market can boast that.
Night owls aren't excluded, either! Join all the other residents from 5-9 PM for four blocks of stalls, merchants, food, and music! The event is family-friendly, with kid-centered activities. No one gets left out at the Sunset Market!
Craft Coffee
When we hear the words 'craft coffee,' the city of Seattle comes to mind. But don't sleep on SoCal! Oceanside boasts an entire 'trail' of craft coffee shops near the waterfront.
We want to shout out to Revolution Roasters for their outstanding value and service. They offer the perfect blend of dainty treats with their signature roasts.
Jason Mraz even got his start in and around the coffee houses around Oceanside and still occasionally shows up at the Star Theatre. Whether you like it light or dark, Oceanside offers a world of good coffee!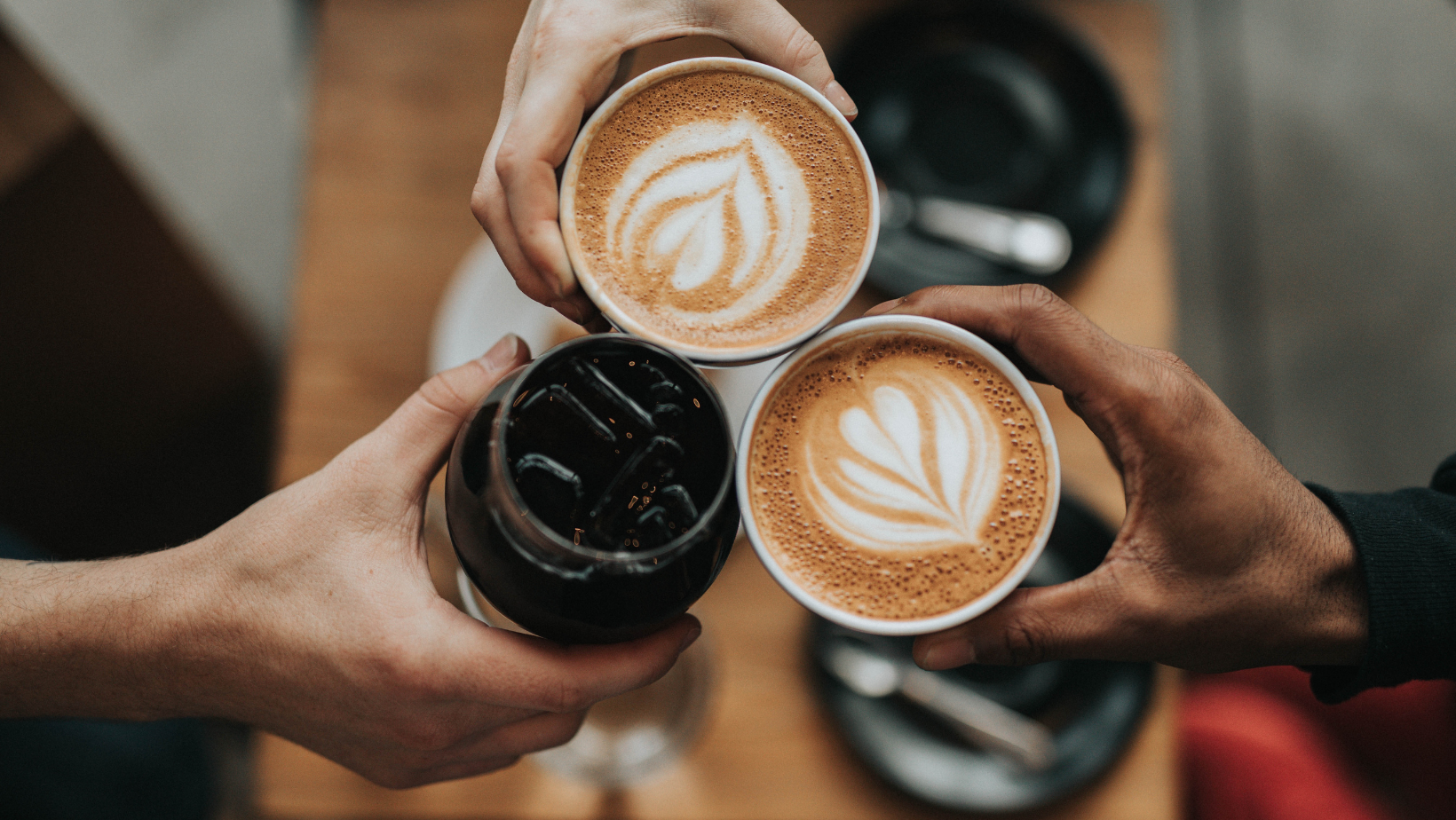 Bike Friendly
Oceanside, CA, boasts excellent cycling opportunities, whether commuting or for fun and exercise. Oceanside is dedicated to improving biking, incorporating it into future infrastructure planning and design.
The League of American Cyclists recognized the city as bicycle-friendly, earning a silver award. Biking is a breeze from events, well-marked trails, and a commitment to the future!
If biking is a priority for you when choosing a place to live, Oceanside is sure to please. We've performed countless moves in the area and would be glad to help you relocate.
A City of Culture
Living in Oceanside CA isn't dull. The city doesn't just boast plenty of events and attractions, though. It has true roots, digging deep into its cultural past and preserving it for future generations.
Oceanside paints a picture of its storied past from art and murals, museums, and historic buildings. Our town was one of the first to be recognized as one of California's designated cultural districts.
It is impossible to miss the colorful history, whether it's along the coastal stretch of the 101 or right in the heart of downtown. The city has a heart of its own, from the residents to its roots.
Golfing
One of the best things to do in the easy California sun is golf. Oceanside offers plenty of courses, from Arrowood to the El Camino Country Club.
Ocean breezes and stunning sunsets create the perfect backdrop to these nearly 7000-yard courses. Both offer extensive features, from obstacles to clubhouse meals.
Beaches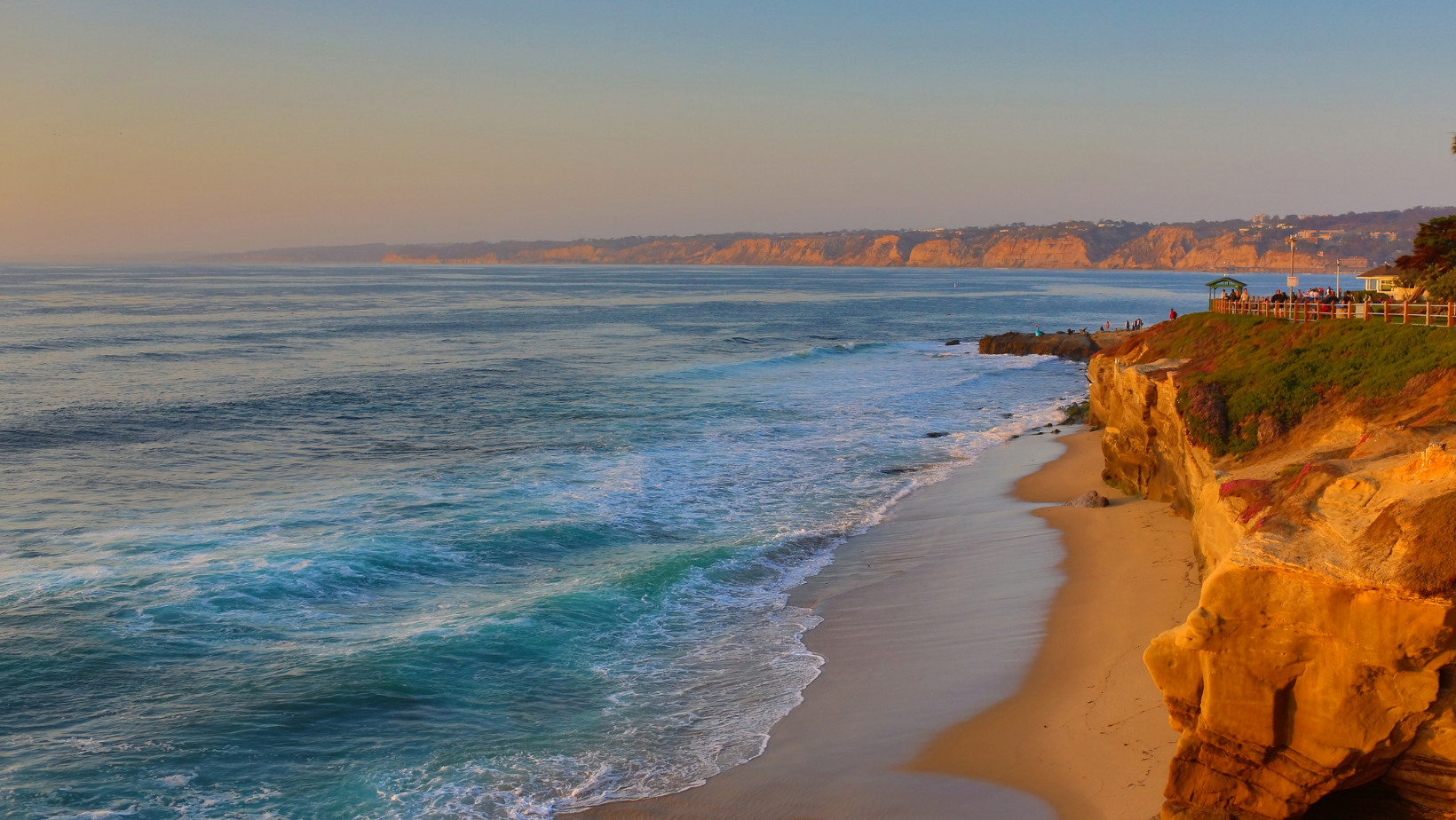 Who could forget one of the best features in all of SoCal? We'd be remiss not to cover the three miles of beaches Oceanside has to offer.
Whether it's for building sandcastles or roasting marshmallows over a bonfire, the beach has something to offer everyone. Although the beaches are interconnected, each provides a unique persona and style of activity.
Breakwater Bay
This family-friendly beach is located just south of the harbor. It sports showers and restrooms, a volleyball court, and some picnic benches and grills. Though well-frequented, Breakwater Bay is well-suited for those seeking a quieter beach.
Harbor Beach
This beach is Oceanside's largest and supports every waterfront activity we can think of! Surfing, boating, bonfires, it has it all. Showers and picnic areas flank each lifeguard tower. There's even some playground equipment for the kiddos!
Oceanside Boulevard Beach
A dedicated swimming area will be found at this beach during the summer months. There are no dedicated restrooms here, just showers, unlike most other beaches. A quick walk to one of the other beaches or nearby shops is needed to get to a bathroom.
Surfing
One of SoCal's prime attractions is surfing, especially with decent year-round weather. Oceanside, CA, is no different! It gets a nod from the Encyclopedia of Surfing as "One of California's most consistent surf spots."
There's always a great spot to launch from along the roughly three miles of beach. Several surf shops are along the beachfront to supply boards and services.
Other Attractions
Like any other place, there's more available than what we've listed above. The city offers a bounty of activities, from indoor and outdoor skydiving opportunities to helicopter tours. Take a look around, and you're sure to find something that fits your tastes!
Food in Oceanside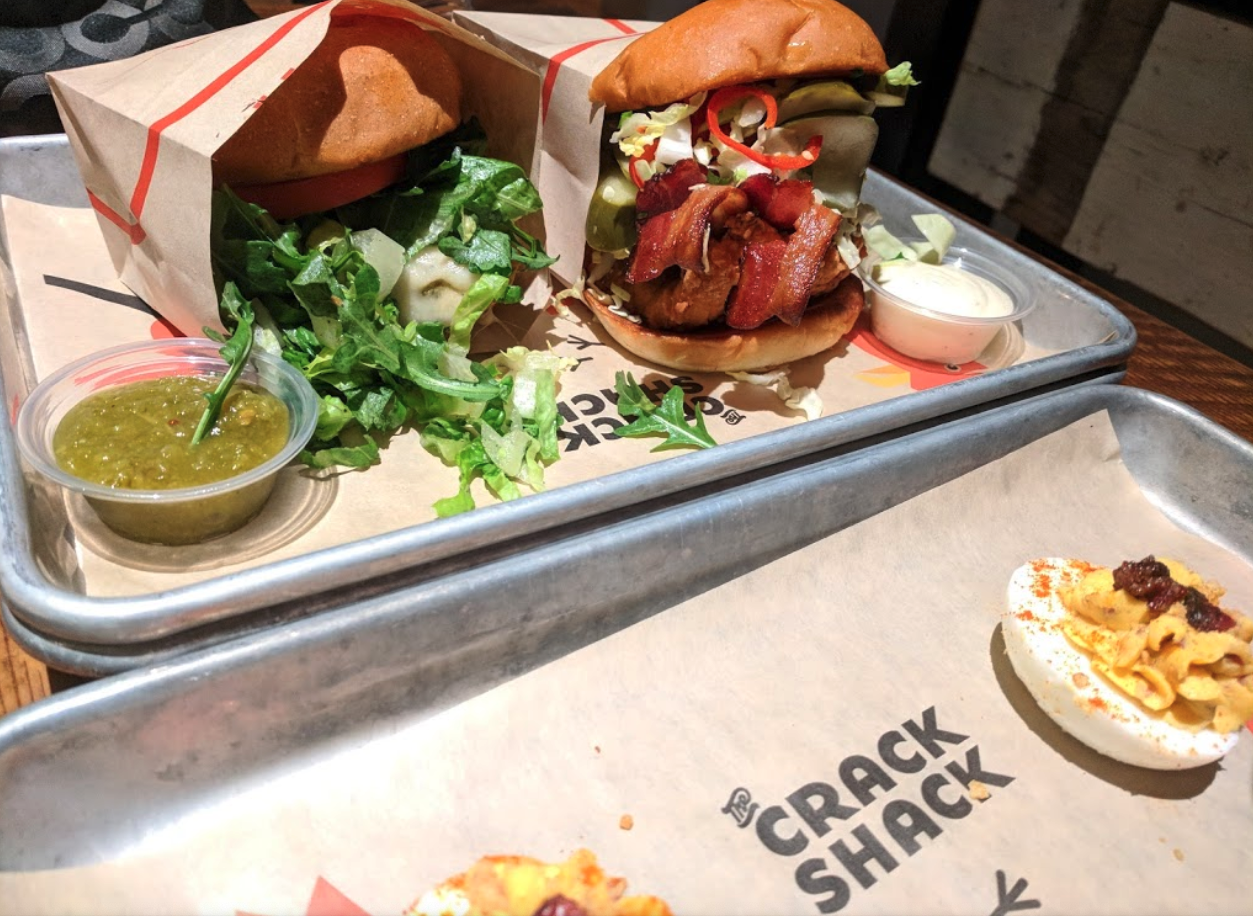 Oceanside has carved a name for itself as a foodie destination from fine dining to oceanside restaurants.
Harbor Fish and Chips
Located in the Harbor Village, this family-owned restaurant is well-known for its ample portions and sweet potato fries. They offer daily specials, baskets, soups and salads, and a host of side orders.
The Miller's Table
We appreciate the skill it takes to provide an exquisite fine dining experience, and The Miller's Table is no exception. Guests will be greeted with fancy wines, tasty spirits, and mouth-watering entrees.
Rosewood Kitchen
Rosewood offers a wide array of dishes inspired by French, Mexican, and Italian cuisine. From soups and salads, homestyle cooking, and their fresh Sangria, Rosewood offers a unique dining experience! They're conveniently located near downtown Oceanside.
333 Pacific
What would Oceanside be without 333 Pacific? Perfect for a romantic evening or to gain views of the pier, this elegant and upscale restaurant offers the best of steaks and seafood.
333 Pacific also offers a vodka lounge and a bar and over 200 wines from around the world. Those with a refined taste in spirits will find themselves at home here.
Local Taphouse and Kitchen
This restaurant offers a unique dining experience! You'll be hard-pressed to find such a visual treat elsewhere, from its outdoor seating to Saloon-Esque feel inside!
Their Fritta burger is to die for, but worry not if you're looking for steaks or other options! Local has something for everyone, and the food is just as good as the setting!
Lighthouse Oyster Bar and Grill
We'd be remiss not to mention the Lighthouse! The Lighthouse offers stunning views and a charming nautical feel in the Harbor Village. Their fresh seafood is always on point!
Though they might be well-known for their oysters, they also offer exquisite deserts, from the Creme Brulee to the Mud Pie! Anyone with a sweet tooth will feel well at home here!
Miss Kim's That Boy Good
As our final shoutout, who else could it go to but Miss Kim's That Boy Good? They offer everything from shrimp to bbq to sandwiches. Check out their collard greens and their cajun hotlinks for those missing homecooked southern food.
They also offer a host of drinks, but don't ignore their rootbeer float! Choose between vanilla or pecan ice cream and enjoy that smooth Louisiana Abita Rootbeer!
Housing in Oceanside, CA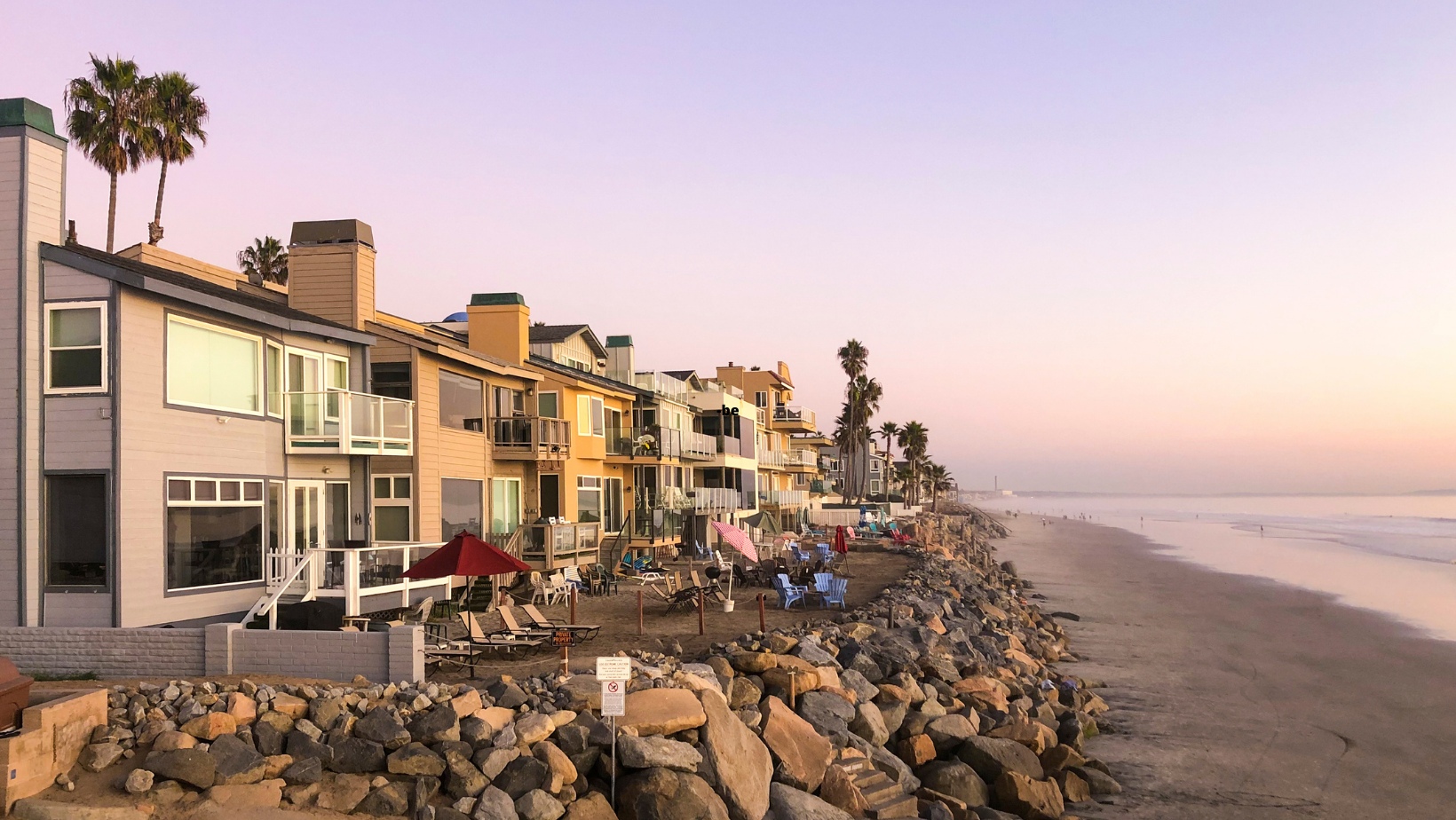 The words 'California' and 'housing' in the same sentence often invokes the thought of million-dollar price tags. Although Oceanside offers its fair share of these expensive abodes, take heart! Not every house is that expensive.
Oceanside housing is higher than the national average. Expect a competitive market, with the average house price around $740,000.
Oceanside is fantastic for those looking for proximity to the bigger cities without the congestion and density. Though it does suffer from some suburban sprawl, overall, Oceanside is a quiet, beautiful place to live.
Neighborhoods of Oceanside
Like any other city, Oceanside has several defined neighborhoods with their own flair. We hope this guide to Oceanside CA neighborhoods helps you find a spot that suits your lifestyle!
Townsite
This area of town hugs a slice of coastline along the northern section, including downtown. The median rent in this neighborhood is about $1400 a month, and the average home price is about $1.1 million.
One of the perks of this neighborhood is the high walkability score! Denizens of this area don't need access to a car to get around the local shops or run errands. It's also bike-friendly.
Because of its proximity to downtown, Oceanside's best parts are just moments away. From the beach to the coffee shops, it's all nearby! For those looking for access to San Diego or LA, there's a Metrolink station in the heart of downtown.
South Oceanside
South Oceanside is located just to the south of downtown and the Townsite neighborhood. We love the quick access to the beach!
Compared to its northern neighbor, South Oceanside has access to several grocery stores and other less tourist-centric shopping amenities. It also has a high walkability score and access to dozens of electric car chargers.
It also offers lots of dining experiences. We'd recommend the tacos from Sanchos Tacos or an entree from Primo's Side Grill.
The median home price is around $1.2 million, and rent is a tad higher than Townsite at $1600 a month. If proximity to the beach is a priority, prepare to enter a competitive market for housing.
Fire Mountain
Fire Mountain does not have a good walk or public transit score, so we'd recommend this neighborhood for those with their own transportation. Unlike the beachside communities, Fire Mountain does not have access to as many electric car chargers.
We'd also recommend this area to those with kids, as it boasts access to Sage Creek High, top-rated in the metro area. Several parks and playgrounds and quick access to several daycare options make this neighborhood ideal for families.
Fire Mountain is host to Revolution Roasters and other dining options. It also has proximity to other retail outlets. This comes at a price, with around $1.1 million as the median home cost.
We'd love to help relocate you to this neighborhood! We understand moving is a stressful undertaking. We'll provide you with a quote while you explore all that Fire Mountain offers!
Mira Costa
Tucked in behind Fire Mountain lies the neighborhood of Mira Costa. Its average home price is around $850,000, and rent prices are $1900. For those looking to purchase a home, this neighborhood offers quick access to the beach while being easier on the wallet.
Mira Costa does not have a high walking score or public transit options. Those with bikes or cars would be well suited here.
Mira Costa is best known for its college, which shares the same name as the neighborhood. The El Camino Country Club is also located in this area for those into golfing.
Mira Costa is a short drive away from the beach and has plenty of nearby restaurants and shopping opportunities. Upscale retail in Carlsbad is also just a short drive away.
Eastside Capistrano
Some of us love events, and Eastside is no exception! This neighborhood has an active association that plans events throughout the year.
Eastside has a mix of residential and commercial areas, providing easy access to shopping opportunities. It also has parks and green spaces for those seeking outdoor recreation.
Current median house prices are around $750,000, and rent is around $1800 a month. This makes Eastside one of the more affordable neighborhoods for those seeking to own.
Tri-City
Tri-City borders Carlsbad and boasts a good walking score, though residents will likely still rely on cars. Many dining opportunities exist, from fast food to more upscale and chain restaurants.
This neighborhood has plenty of nearby shopping opportunities and a few green spaces. It's also one of the more affordable neighborhoods, with prices around $750,000 for a home and rent at $1500.
San Luis Rey
This quaint neighborhood is home to the Mission San Luis Rey de Francia, one of the significant historical landmarks in Oceanside. Within walking distance of the Mission is the Heritage Park Village, which once functioned as the city center.
San Luis Rey is one of Oceanside's most affordable neighborhoods if you're looking to buy. The median home price is right around $600,000. Rent is close to $2000 a month.
San Luis Rey boasts a decent walkability score with a healthy shopping, dining, and housing mix. It's also close to several good schools for those with kids.
Loma Alta/Mission Mesa
This cozy section of Oceanside is tucked in between East Side and Fire Mountain. It has a decent walking score and is home to the oldest golf course in San Diego county.
Despite the cozy feel, Loma Alta has plenty of daytime activities and nightlife options. Here you'll find the Oceans Eleven Casino and plenty of dining options.
Housing runs around $800,000 with rent at $1500 a month. For those of us who are coffee junkies, there are plenty of coffee houses to choose from!
Other Neighborhoods
Oceanside is home to many more unique and vibrant neighborhoods with different vibes. Although we could continue to go on about different sections of town, we'd like to shift gears and focus on job prospects.
Check out our handy guide on relocation services for those relocating due for their job! Finding a suitable partner during a move is essential, so don't wait.
Oceanside Job Market
Oceanside has a lot of jobs to offer, especially in the retail and service industry. Oceanside tends to be a tourist hot spot, and its residents enjoy the myriad of shopping and dining options available.
Giants like Walmart dominate the retail sector, but plenty of smaller businesses are also there. Sprouts, Albertson's, and other grocery stores dot the area.
The manufacturing sector also has a sizeable presence in Oceanside as well! Some businesses include drug manufacturers like Genentech and those in the construction and industrial sectors.
Education and health also make up a sizeable portion of the jobs market, from the Oceanside unified school district to the Tri-City medical center. There are also plenty of private schools and daycare centers.
Cost of Living
California is more expensive on average than the rest of the United States when it comes to the cost of living. Oceanside is no different. However, compared to some of the nearby metro areas (like San Diego), Oceanside slightly reduces total costs.
Oceanside presents an alluring opportunity for professionals working in the metro area who don't mind commuting. Oceanside is a well-kept gem, from all the amenities to the beautiful neighborhoods!
Weather in Oceanside
The area around San Diego is well known for its perfect year-round weather. Lows are around 45f in the wintertime, with highs around 75f in the summer. Dips into the 30s or jumps into the 80s aren't uncommon but are not the norm.
Oceanside is relatively dry, with the wettest season occurring during the winter months. The average precipitation during this time is around 2.5 inches, with February leading the way at 2.8 inches of rain.
Oceanside, CA, also enjoys year-round sun, with few cloudy days. The gentle sun and long beaches make for great surfing and swimming!
Schools
For those of us with kids, school selection and quality are important factors in our choice of where to move. Though life circumstances don't always make it possible to choose, it's key to know how good the schools are.
Oceanside offers a unified school district for its residents. There are also several private options available. The public schools are right around the state average regarding quality.
The schools have an average of 24 students to one teacher and carry a 'very good' rating from Niche. The average SAT score from the district is 1130. The district stands out from the competition when it comes to student diversity.
Move to Oceanside, CA
We'll help you move to Oceanside, CA! Whether you're looking to get out of the city, relocate for a job, or want the finest surfing around, Oceanside has you covered!
No matter the reason for your move, we can handle every aspect of it. We're located out of San Diego but offer a wide array of services (including storage) for anyone looking to move. Contact us today for a quote or to learn more about our services.