Interested in moving to Salt Lake City? You aren't alone! Last year, the state of Utah averaged 160 new residents per day. That's just from migration alone!
If you're moving to Salt Lake City from San Diego, there's a lot to consider. There are many benefits of moving to Salt Lake City, but it's still an adjustment.
We've assembled a guide to help you decide on a move to Salt Lake City. Let's get started!
Culture Shock
Salt Lake City is only 750 miles from San Diego. It clocks in at a ten-hour drive—you'd only be living a day's drive away from San Diego! Even if you could rightfully consider it a weekend trip, Utah and California are worlds apart.
Of course, there are many similarities between the two. For starters, Salt Lake City is one of the most gay-friendly places in the nation! California is also known for its' welcoming attitude.
However, San Diego is home to many different religions. By contrast, Utah is almost 70% Mormon—an overwhelming majority! If you aren't religious, you may find Utah's culture to be different than what you're used to.
The strong focus on family and community amongst Latter-Day Saints may be refreshing, though. It's all a matter of considering what you're comfortable with.
People often assume Utah is a conservative bastion. While this may be true for most of the state, Salt Lake City is very progressive. With a long string of Democrat mayors, politics tend to skew liberal in the capital city.
If you're looking to celebrate, Salt Lake City also has one of the biggest Pride Festivals in the United States. It's a great opportunity to bond with your new community!
However, many stores are closed on Sunday. All liquor stores and many local locations shut down on Sundays. Before you make brunch plans, check business hours!
Driving Is Different
Are you used to driving long distances? If so, Utah is a great place to live. With tourist attractions like the Bonneville Salt Flats and Zion National Park, there are lots to do within driving distance.
It's easy to assume that if you drive in California, you can drive anywhere else. And it's true—your commute will likely be shorter in Salt Lake City!
However, stats show that Utah drivers are some of the worst around. This statistic is based on accidents, citations, speeding tickets, DUIs, and so forth.
Experts recommend brushing up on defensive driving when you move to Salt Lake City. If you drive defensively and take it slow, you'll acclimate to Salt Lake City driving in no time.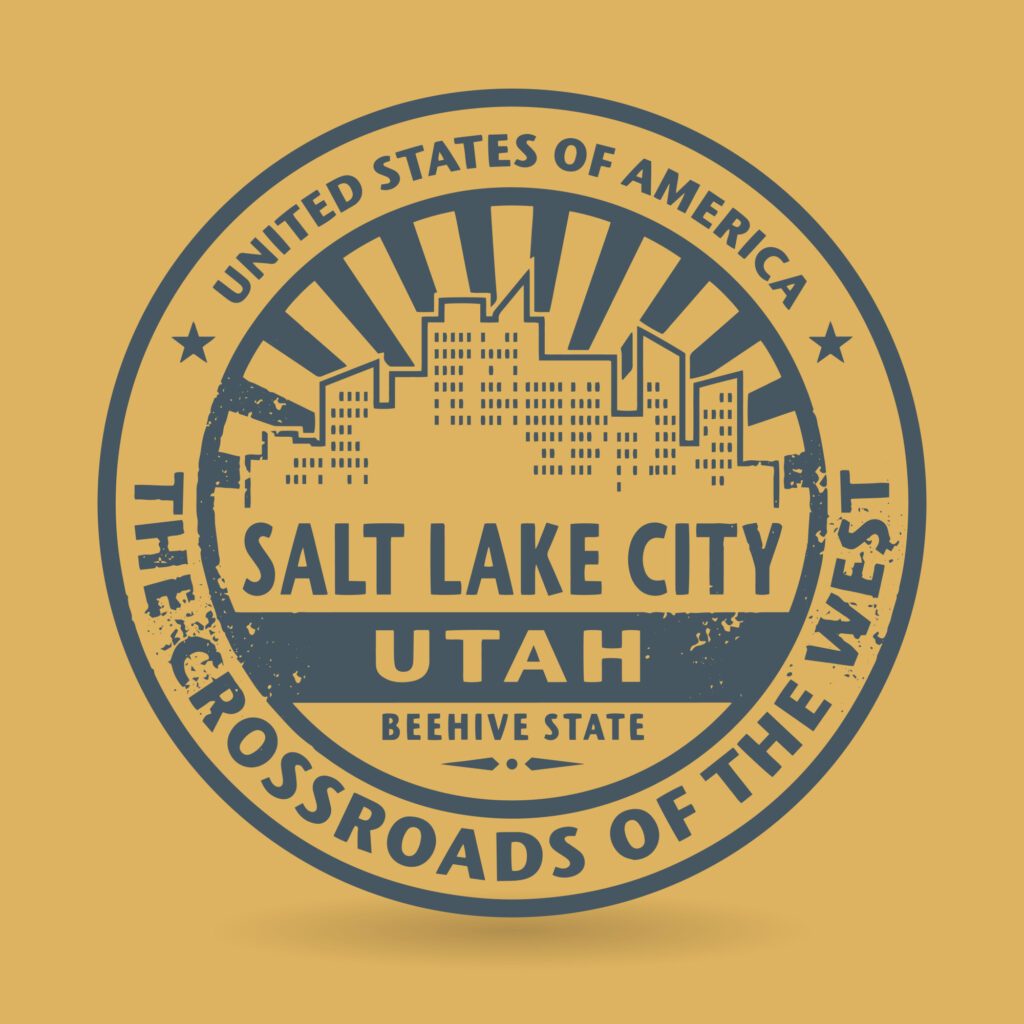 Reduced Expenses
When you consider living in Salt Lake City, it's important to make a budget. Will you be able to afford the move?
Of course, California is known for being one of the most expensive states in the US. By contrast, Utah is far cheaper.
The cost of living depends on your salary and where you want to live. Much like any other city, living in downtown Salt Lake City is much costlier than the outskirts.
These days, the tech industry is booming in Salt Lake City. In many cases, tech isn't centralized in California anymore.
People are realizing they don't need to pay San Francisco or San Diego rent prices. Instead, they can live in other tech hubs, such as Austin or Denver, or Salt Lake City.
However, you should expect a salary adjustment. If you're looking for a new job, your Salt Lake City salary may be lower for the same role. That's because the cost of living is lower—salaries adjust accordingly.
Some people keep the job they had in San Diego when they move. If your company allows you to move out of state, this may be a strategic move. If you can maintain a California salary and live at Salt Lake City prices, you may be able to start saving.
If you're looking to save money, shop around for Salt Lake City neighborhoods. Depending on what you're looking for in the city, some neighborhoods will be better than others.
Taxes in Salt Lake City
Californians are no stranger to taxes. For people who come from less-taxed states, Salt Lake City may come as a shock.
Fortunately, there are fewer taxes in Utah. While the tax burden is still hefty, it's slightly less than in California. And once you fall in love with Utah's well-maintained parks and roads, that tax bill will hurt a little less!
Embrace All Four Seasons
San Diego is the city of sunshine, surf, and lazy summer days. If you revel in San Diego's fabled 266 days of sunshine per year, don't worry. Salt Lake City has an average of 222 days.
While you're losing approximately a month of sunshine, you'll still get your fix. Think of it this way—in exchange for a month of sunshine, you get all four seasons.
Utah is a fantastic outdoor playground. If you're ready to give up the ocean for daredevil rock climbing, world-class skiing, and captivating views, Utah is the place.
Salt Lake City is often viewed as a desolate place, with nothing but salt flats and deserts. But once you see the sun rise over Monument Valley, or hike through Bryce Canyon, you'll never look back.
Moving to Salt Lake City is a great opportunity to pick up new outdoor sports. After all, you can't ski in San Diego!
Besides hiking through canyons and blazing through ski resorts, Utah has its share of forests. If you drive, expect to have an outdoor playground within driving distance of Salt Lake City!
Finding Work
As mentioned above, moving to Salt Lake City comes with opportunities for a great tech job. After all, the name Silicon Slopes is gaining popularity for a reason!
In past years, Utah has led the country in job growth. With an unemployment rate of under 3%, finding a job is easier than ever. Add Utah's booming job market with the nationwide quest for employees, and you'll be set.
If you look around Salt Lake City, you'll see that new office buildings are going up everywhere. It's a booming town!
It's Family Friendly
With such a strong religious influence in the state of Utah, it perhaps should come as no surprise. But if you're used to the hustle-bustle of other places, Utah may come as a breath of fresh air.
San Diego is a mix of different cultures. There's a strong military influence thanks to bases for the Navy, Marine Corps, and so forth. However, hazy-lazy surfer culture also has made its mark.
San Diego is often a city of soldiers, surfers, hippies, and adventurers. By contrast, Salt Lake City is overwhelmingly friendly.
People who visit from the East Coast are often shocked. It's a far cry from the hustle-bustle of East Coast cities, where holding doors or smiling at strangers is weird.
Depending on what stage of life you're in, this can be a godsend. Looking for a wholesome, family-friendly place to raise your kids? Salt Lake City is where you want to be.
If you are dreaming of a place where you know your neighbors and have housewarming parties, Salt Lake City is awesome.
Of course, Salt Lake City also provides adult entertainment. There's a great nightclub scene. And there are plenty of opportunities for passionate vegans or coffee snobs to revel in SLC cuisine.
Staying Safe
No matter what stage of life you're in, Salt Lake City has you covered. It's also important to note the low crime rate.
Like any major city, Salt Lake City has issues like crime and homelessness. But with a low crime rate and a lower cost of living, it's not a bigger concern.
If you live alone or have kids, the crime rate can be a big deal. It's low in Salt Lake City, which can be a relief. Exercise your best judgment about which neighborhoods you choose to live in.
Living in "a bad part of town" might exacerbate your view of how safe the city is to live in. Proceed with caution, and you'll likely be just fine.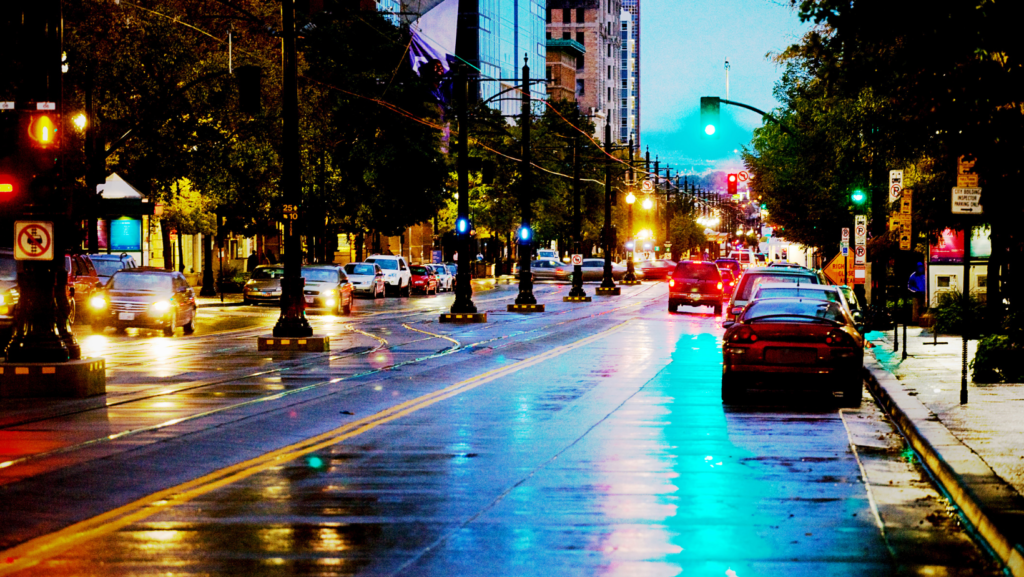 What Is There to Do?
San Diego is a cultural mecca. Its proximity to Los Angeles helps, as does its position as a  major US city.
However, Salt Lake City is a little-known entertainment hotspot too. Even if you're not into outdoor adventures, there's still a lot going on!
Salt Lake City's foray into world-class nightlife and entertainment is relatively recent. After all, it's only in the last decade that entertainment has started to explode—and thrive!
Looking for a touch of culture to spice up your evening? Living in Salt Lake City affords you a variety of options. Start by checking out the city's jazz clubs, cocktail bars, and piano clubs.
Want to check out a concert or sports game? Drop by the Depot for a concert or check out some new artists. Checking out a basketball game at Vivint Smart Home Arena is always an option, too.
If you prefer something a little more hipster, downtown Salt Lake City has you covered. There's always a new cafe, coffee shop, bookstore, or restaurant to check out.
Whether you want to check out a spoken word event or go ice skating at the Gallivan Center, there are always options.
It's Time to Travel
Ready to embrace a new chapter in your life? Living in Salt Lake City can afford you that opportunity.
As vaccination rates increase and people feel comfortable, travel is popular again. Experts are predicting a phenomenon of 'revenge travel'. This occurs when people are able to travel again and catch up on what they missed.
One of the benefits of moving to Salt Lake City is that it's a central airline hub. For instance, it's one of Delta Airline's biggest hubs. This makes flights accessible to anywhere in the world.
Salt Lake City's airport is easy to navigate with lots of flight options. With major reconstruction that occurred recently, it's one of the nicest airports in the country.
Since it's an international airport, you can often avoid connecting flights. This is great because the cost of multiple flights adds up fast—and can often be prohibitive to planning a big trip.
Picking a Neighborhood
When you consider moving from San Diego to Salt Lake City, picking the right area is important. This will have a major influence on your Salt Lake City experience.
For instance, want to participate in Salt Lake City's posh academic circles? Yalecrest might be the best neighborhood for you. Federal Heights also borders a famous Utah university, which makes it a great option for academics.
If you're looking for housing and job opportunities, check out the Liberty Wells neighborhood. It often attracts a lot of Millennials, which can be important if you're looking to live near people your age.
Want a more quintessential Salt Lake City experience? Try East Central. It's a relatively quiet neighborhood with a fun hipster vibe. If you want to check out some local bars and small concert venues, East Central will be a great place to spend spare time.
If you prefer to explore a diverse experience, try Glendale. This neighborhood represents over 25 different languages. If you are bilingual or trilingual, this could be a great opportunity to connect with neighbors.
One of the coolest areas in Salt Lake City is the Marmalade District. It's full of gorgeous pear and apricot trees. It's also home to gorgeous architecture and holds a lot of the city's history, too!
Get Excited About Moving to Salt Lake City
Moving to Salt Lake City from San Diego is a big step. If you're interested in a move to Salt Lake City, we can make it easier!
We offer high-quality moving services that account for your needs and priorities.
If you're interested in getting a free moving quote that makes your life easier, reach out today to see what we can do!