Are you considering moving to Orange County from your San Diego home? Chances are you might feel a little overwhelmed by the prospect of starting over in a new destination.
Never fear. Over 3 million people call Orange County home, making it one of California's most populous areas, so there's no doubt that it has its attractions.
Find out what draws Californians to this hotspot of surfing and citrus and what's involved in moving from San Diego to Orange County.
The Benefits of Moving From San Diego to Orange County
Both San Diego and Orange County are attractive destinations for singles and families alike. Both counties offer a similar cost of living and a huge range of conveniences for residents.
So, your preference between the two could boil down to more mundane factors like schools and the real estate market. On the whole, California housing prices have hit an all-time high in recent times, so let's take a look at some of the other benefits that Orange County has to offer.
Beautiful Beaches
Both counties have wonderful beaches, but when compared to San Diego, Orange County offers some of the best locations for surfing along its 42-mile coastline.
These are the top surfing beaches in Orange County:
Salt Creek
Huntington Beach
Lower Trestles
San Onofre.
Trails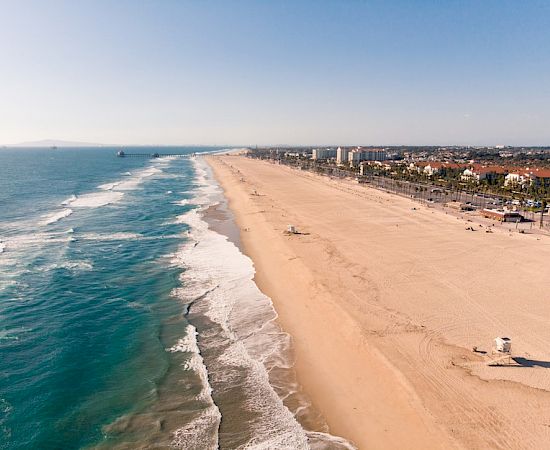 If you prefer sunbathing or swimming, you'll find plenty of opportunities to enjoy these activities at Doheny Beach, North Beach, Table Rock Beach, Dana Point Harbor Beach, and Crystal Cove State Park.
Dining in Orange County
You'll never run out of dishes to sample in Orange County. From casual to five star gourmet meals, you'll find something to tempt your tastebuds in every city and town.
Casual seaside dining's one of the top ways to enjoy a meal, and you'll discover plenty of healthy eating options around to suit your dietary needs.
Celebrity chefs Amar Santana, and Richard Blais, the top chef winner, both have restaurants in Orange County, so be sure to look them up.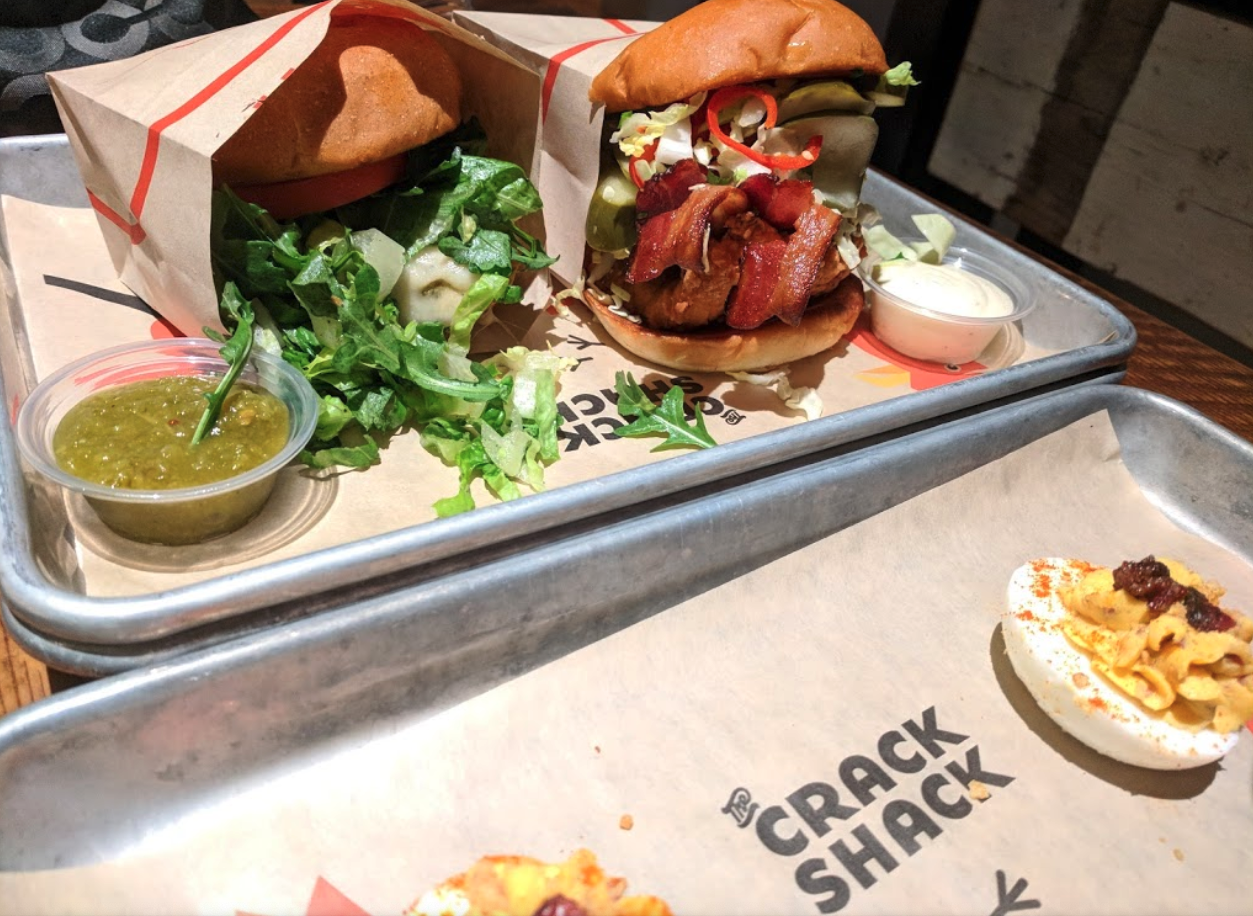 Don't miss the chance to try some of California's finest wines at Laguna or Newport Beach.
According to locals, when compared to San Diego, Orange County boasts more opportunities for shopping and dining.
Children's Activities in Orange County
Disneyland is the top attraction for both children and adults in Orange County. This world-famous amusement park offers a host of rides, restaurants, and fun events to keep the little ones busy but it isn't the only attraction in the county.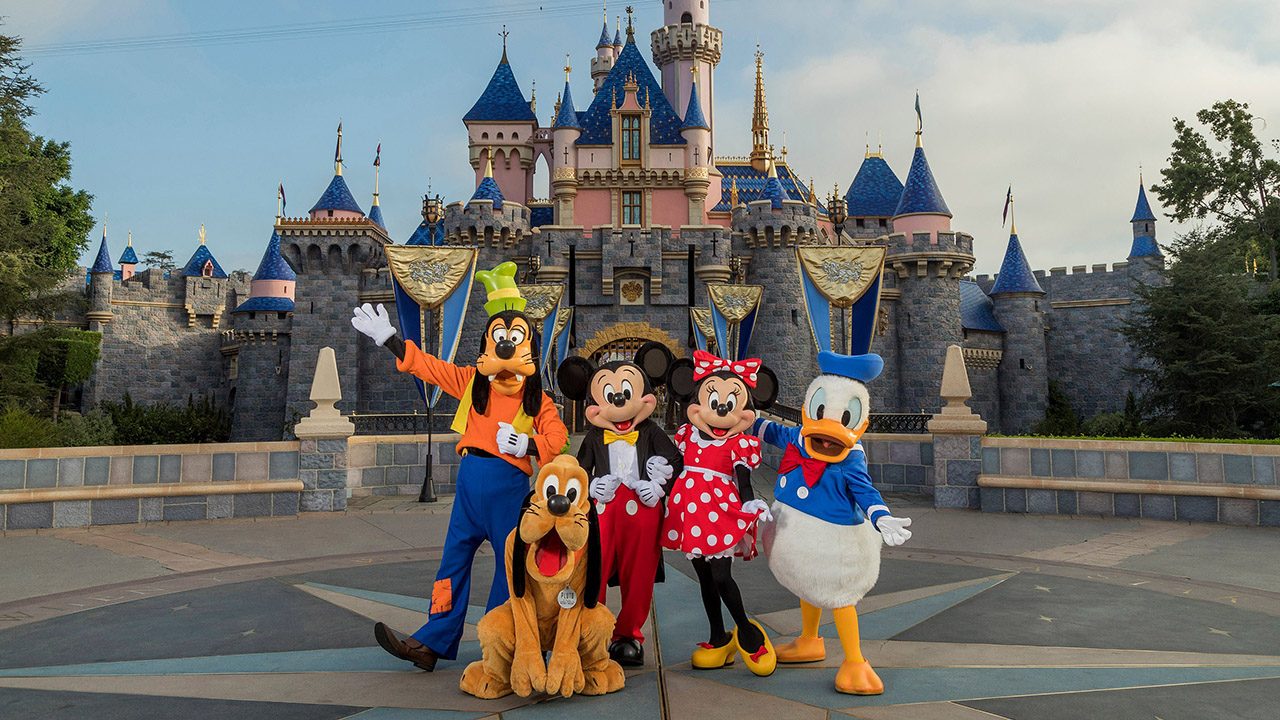 Knott's Berry Farm is another top attraction, boasting 57 acres of attractions. Here, children can enjoy thrill-inducing roller coaster rides and watery fun in five different themed areas.
Apart from theme parks, you'll also find a host of other activities for the younger set to enjoy, like:
Tanaka Farms
The Aliso Fairy Trail
Pretend City
You can also take them to enjoy one of the many sports activities on offer in the area or settle down to cheer on your local team at Angel's Stadium.
The Orange County Zoo in the city of Orange's Irvine Regional Park offers an intimate introduction to the local denizens of the Southwestern United States. Some of the animals housed within this 8-acre zoo include mountain lions, black bears, island foxes, mountain lions, bald eagles, and ocelots.
Nature Activities in Orange County
The beach offers a multitude of outdoor activities where you can immerse yourself in the lovely atmosphere of the Golden Coast.
You'll also find no shortage of state parks and protected beaches in Orange County where you can enjoy dabbling in rock pools, hiking, and mountain biking to your heart's content.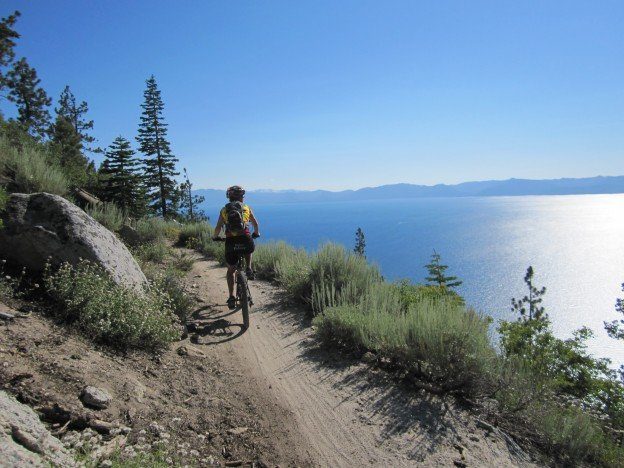 The best ones include:
San Onofre State Beach
San Clemente State Beach
Doheny State Beach
Crystal Cove State Park
Corona del Mar State Beach
Huntington State Beach
Bolsa Chica State Beach
Crystal Cove is a particularly attractive natural gem offering horseback riding, restaurants, and three miles of waterfront to enjoy.
Golf in Orange County
Orange County boasts around 50 public and private golf courses, making it a top choice for lovers of the gentlemen's game. Some of the best ones are:
Pelican Hill
The Links at Monarch Beach
Tijeras Creek Golf Club
Arroyo Trabuco Golf Club
Strawberry Farms Golf Club
Locals love Ben Brown's Golf Course, located at the Ranch at Laguna Beach. This small nine-hole gem winds through a canyon and there's plenty of craft beer and music available to enjoy after your round.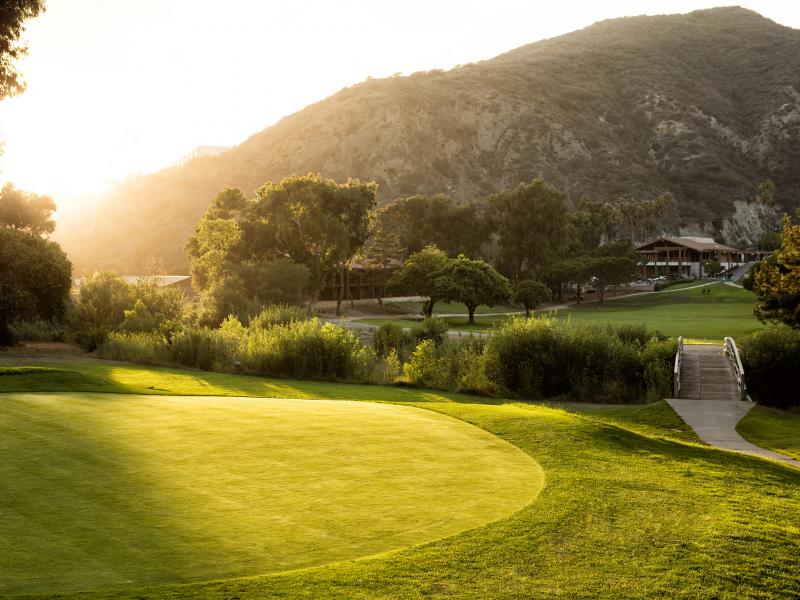 Arts and Culture in Orange County
Orange County holds artistic and creative endeavors in high regard. You'll find no shortage of places and events where you can enjoy lectures, theater, art galleries, architecture, dance, and photography.
Downtown Santa Ana's abuzz with local talent every Saturday during the Art Walk and the South Coast Repertory's the place to go for theater shows.
The Most Popular Places to Live in Orange County
Most of the cities in Orange County are safe and thriving with plenty to offer residents. Many of them consistently make it to the top of national 'best of' lists, especially when it comes to the quality of local schools and amenities.
These are some of the most popular neighborhoods in Orange County:
Irvine
Thanks to ample job opportunities and good housing options, Irvine's a good place for both families and young professionals to make their way in the world.
The city offers a high quality of life and very little crime. It's a master-planned community, boasting wide roads and plenty of parks and open spaces.
Laguna Beach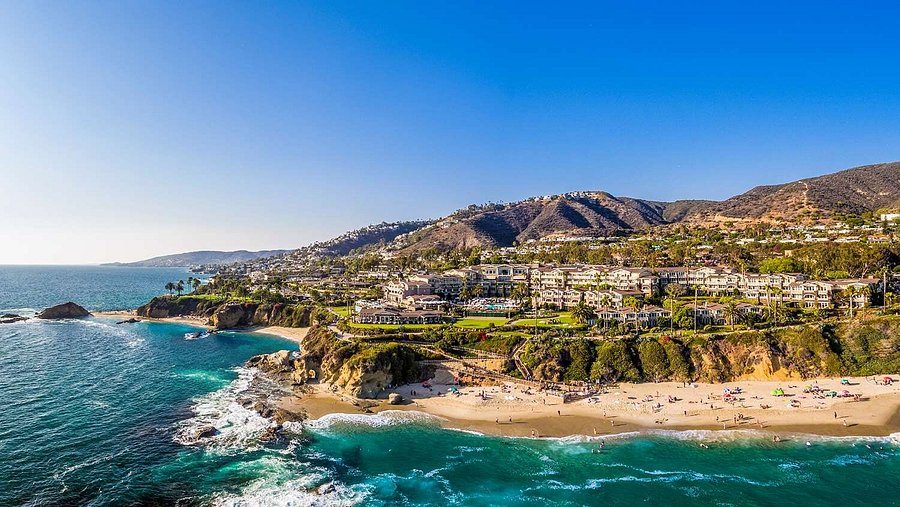 Best known for its lovely beaches, this city boasts a beautiful cliffside location and luxurious homes positioned to take advantage of the views.
Laguna Beach prides itself on its artistic culture, coves, and beaches. The waters of Crystal Cove State Park are a designated underwater park and feature a diverse array of marine creatures.
The boardwalk near Heisler Park offers opportunities to soak up nature at its best, and the local beach is a good surfing destination.
Aliso Viejo
Nearby, Aliso Viejo's yet another top destination for employment but offers plenty to do in your downtime as well. Aliso Viejo's also a popular choice for families thanks to its excellent schools.
The city has a mixed urban-suburban feel with plenty of restaurants, shops, and parks to enjoy.
Newport Beach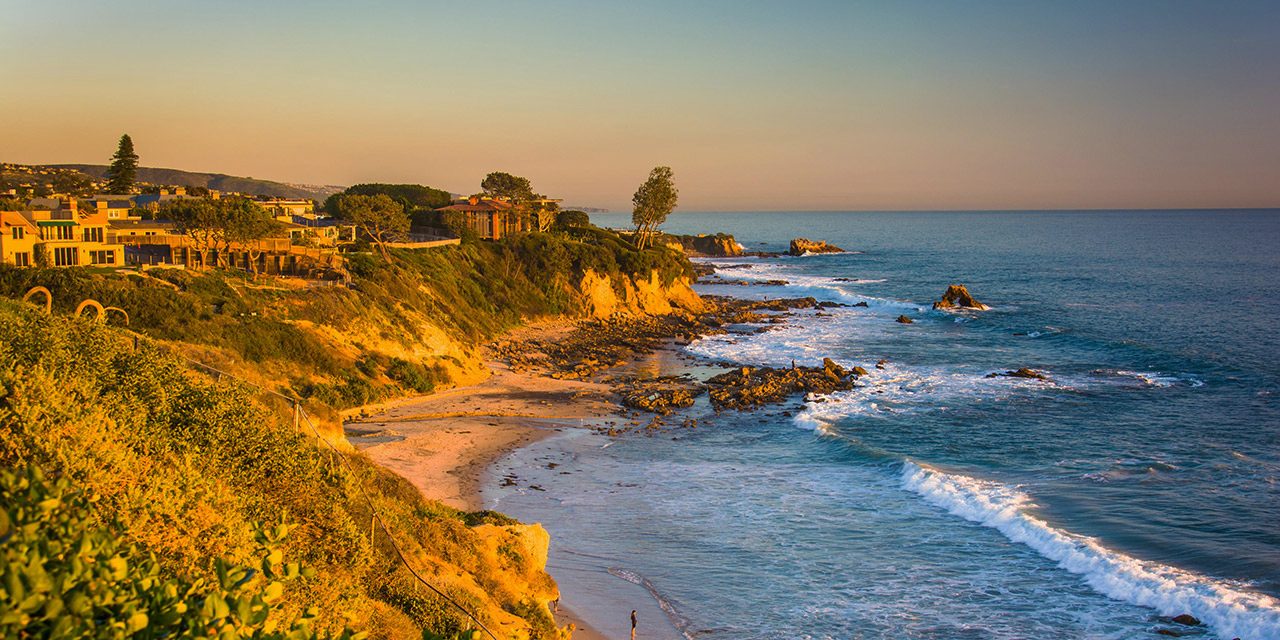 Newport Beach is a popular vacation destination but it's a wonderful place to live too. The city offers a peaceful ambiance and plenty of ocean-based activities to entertain you.
From beachfront cottages to lavish mansions, Newport Beach offers a wide range of housing opportunities that make the most of the gorgeous surroundings.
Seal Beach
Located on the border of Los Angeles, Seal Beach offers quick access to the city for commuters as well as a host of other benefits for residents.
Seal Beach is one of the best places to buy a house in Orange County and has a quaint, friendly atmosphere.
The town has a tranquil vibe and is a top choice for retirees in Orange County.
Employment Opportunities in Orange County
Most people in Orange County work for the Walt Disney Company in various capacities, but there are plenty of other ways to earn a living around here too.
The major industries in Orange County include:
Aviation and aerospace
Digital media
Healthcare
Tourism
The county has a thriving economic climate and several Fortune 500 companies like Acer, Pacific Life, and CoreLogic have their headquarters here.
Tips for Moving From San Diego to Orange County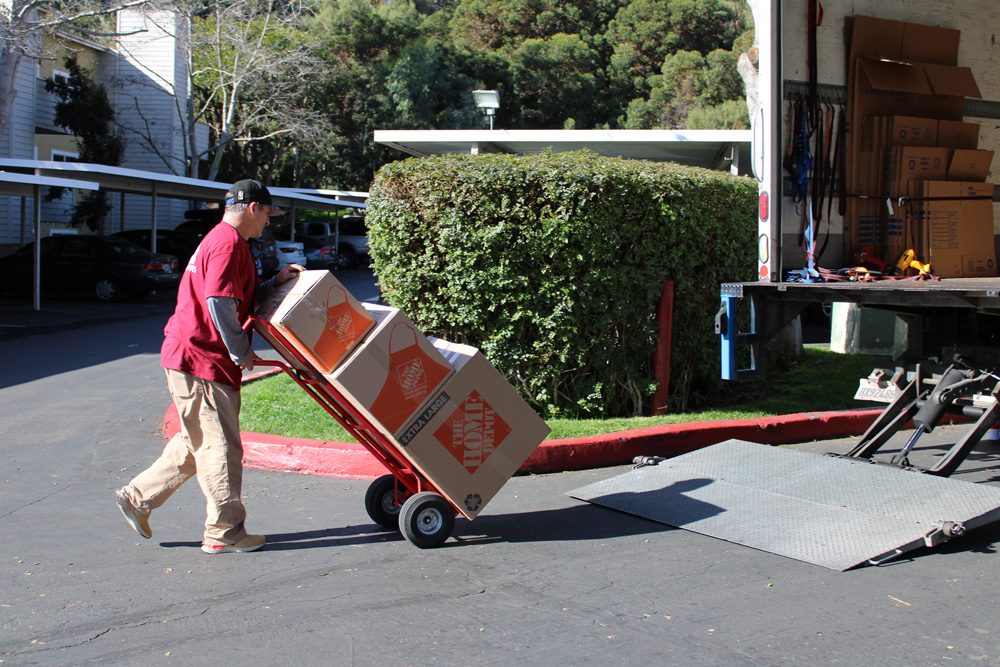 The first step in planning your big move is finding the best San Diego to Orange County movers in town. Always do your research thoroughly before deciding on movers.
After all, they'll be the custodians of everything you own while it's en route to your new home.
You can research moving company reviews online, or ask family and friends in the area for recommendations. It's also a good idea to ask a moving company for references before you hire them.
It's important to check that the company you choose has a license to operate in California or your insurance provider may decline any claims you submit for inadvertent damages.
Always check what type of services a moving company offers and make sure they have plenty of experience in the industry.
A brick-and-mortar address is a good indication of an established, reputable moving company.
Ask them to provide you with a detailed written quote for your moving costs and read their contract carefully before you sign it. If you have any questions, make sure you get clarity before you commit.
Most moving companies offer some kind of compensation if they damage your goods, but make sure you know exactly what's included in this before signing up.
Packing Tips
Moving to a new home should be an exciting time, not a stressful one. Planning your move well in advance is the best way to ensure the process goes smoothly.
Making lists is one of the best ways to ensure you take care of all the tasks you have to deal with when moving.
It's also important to keep an inventory of all your possessions while packing, so you know if anything's lost in transit, or accidentally left behind on moving day.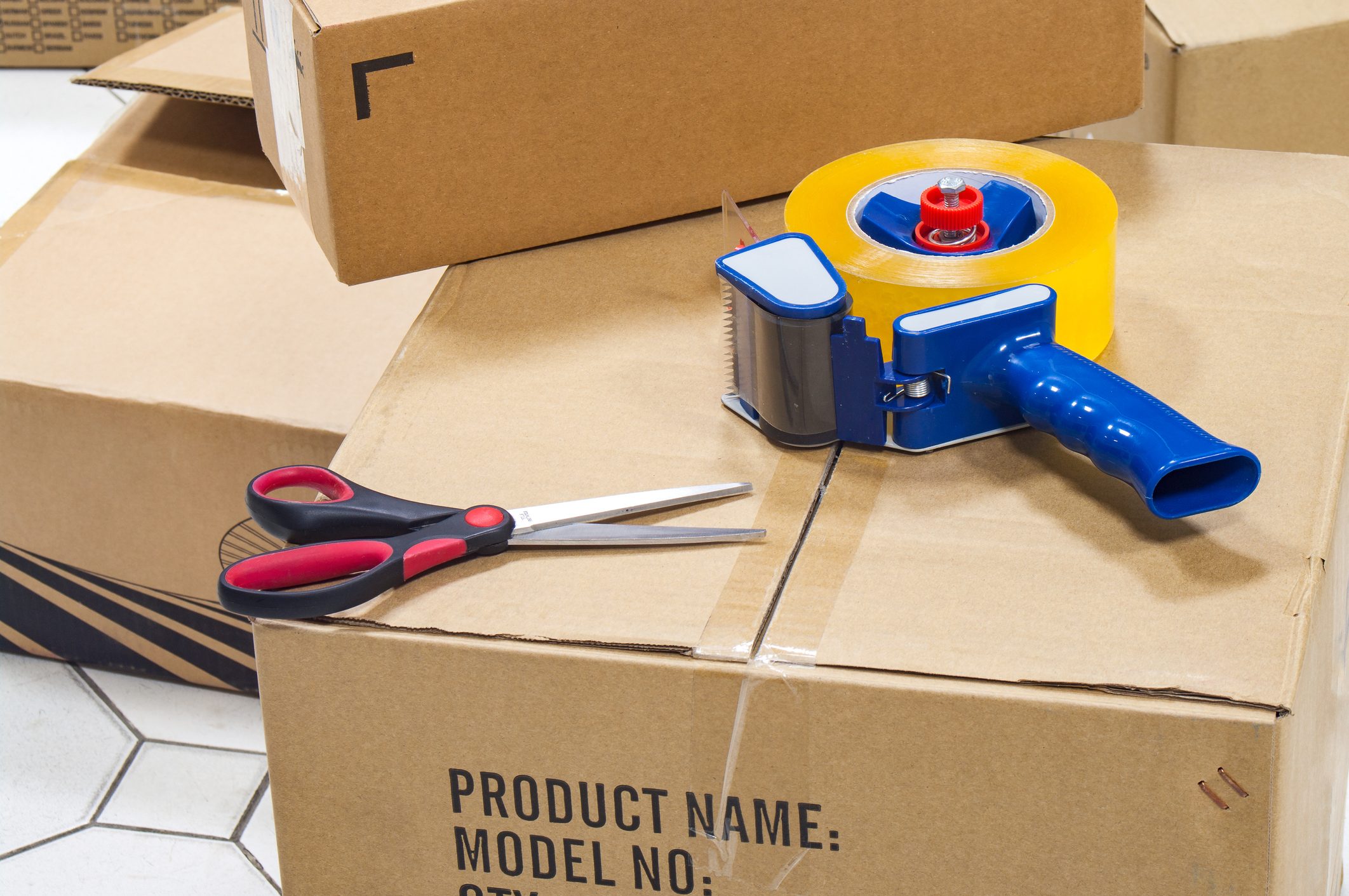 Start packing early. You can start with non-essential items and work towards having only the bare essentials and large objects left on the eve of your departure.
Take it one room at a time and take time to wrap fragile items carefully.
If preferred, you can arrange for your moving company to assist you with professional packing services.
Don't forget to set aside a moving bag full of overnight essentials to ensure you have all the basics to hand when you arrive at your new home.
These items could include:
A change of clothing for each person
Snacks and non-perishable food items
Toiletries
Medications
Bowls and food for your pets
Remember, moving to a new home's an excellent opportunity to declutter and get rid of things you no longer want or need. Take care when disposing of appliances and electronics. These items are harmful to the environment.
Rather donate them to a worthy cause. Mechanically-minded people can often restore these items so those in need can get further use out of them.
Be sure to visit our blog for more useful packing tips and other hacks to help ensure a smooth move.
Getting Settled in Orange County
Setting up your utilities, phone, and internet are top priorities no matter where in the world you move to.
In Orange County, most electricity's supplied by Southern California Edison, while you'll get your gas from the Southern California Gas Company. You can get in touch with Orange County Government to connect your water supply.
For added convenience, you can set up all your these accounts online in Orange County.
AT&T Internet, Spectrum, and Cox will assist you with the internet and phone lines.
A good tip is to switch on your utilities a few days before you arrive so that you don't have to go without these essential services when you first arrive.
Moving from San Diego to Orange County? Call Us
Don't delay, book your movers as soon as you have a firm date for your relocation. California's a busy destination for moving all year round, so the sooner the better. Best Fit Movers brings all the credentials you want in a relocation partner. Our highly dedicated and diligent company has been awarded as one of the fastest-growing in the region. We are:
Fully licensed and insured
Highly reviewed by past customers
Locally owned and operated
Skilled in residential and commercial moves
Equipped with all necessary packing supplies
Rated an A+ with the BBB
Whether you're moving from San Diego to Orange County or vice versa, we can help. We pride ourselves on our reputation as one of the most experienced Orange County moving companies. Get in touch for a free no-obligation estimate now and get the next phase of your journey started.