The Bay Area is ranked as one of the top ten places to live in America, and for a good reason. The bay is home to a multitude of culturally rich and diverse neighborhoods. It also boasts breathtaking, world-class attractions and tons of options for living an active lifestyle.
While life in San Francisco can be magical, it comes at a high price point. If you're thinking about moving from San Diego to the Bay Area, you need to know the pros and cons of living there.
In this guide, we'll break down the honest pros and cons of moving to the Bay Area. That way, you'll be able to make a wise and informed decision about your move.
Pros
There are tons of pros when it comes to San Francisco or Oakland moving. The Bay Area is ripe with job opportunities, filled with world-class attractions, packed with outdoor activities, and home to a thriving arts scene. It also has a robust public transit system, legendary cultural diversity and is one of the most pet-friendly cities in the United States.
Job Opportunities
The Bay Area has one of the most robust economies in the United States. It's home to Silicon Valley, which is famous for being the birthplace of companies like Tesla, Google, Facebook, and Apple. These tech giants still have their headquarters in the Bay Area today.
Other companies like Netflix, Intel, eBay, Uber, Craigslist, YouTube, Wells Fargo, and Airbnb have headquarters in the Bay Area. The post-pandemic labor shortage plus these corporations' rapid growth means that there is no shortage of jobs to be found.
San Francisco is also home to hundreds of startups. If you're looking to get in on the ground level or even start your own, the city is a perfect place to make your dream a reality.
The Bay Area is packed with coworking spaces that you can use to get your idea off the ground. These spaces are also filled with like-minded people who are almost always open to collaboration. They can help you find a sense of community that you may have missed working from home.
For those uninterested in the tech or startup scene, the Bay Area is home to tons of jobs in other sectors. You can find employment in real estate, entertainment, retail, hospitality, healthcare, and dozens of other industries. The most important thing is to get out there and start making connections.
Local Attractions
The Bay Area is packed with places to visit and things to do. No matter where you live, you're only a short ride away from famous attractions that people travel from all over the world to see.
Spend the day walking or biking across the Golden Gate Bridge. Or head north to the Marin Headlands for stunning, up-close views of San Francisco's most famous architectural marvel.
For those who are particularly interested, you can book a tour of the bridge where guides will teach you about the bridge's architectural history and maintenance. If you or someone you know are particularly interested in architecture, taking a tour is an absolute must.
Or you could spend the day down at the piers, browsing the eclectic collection of shops and restaurants. While you're there, stop by Pier 39 to see the famous sea lions. Another must for residents and tourists alike.
Muir Woods is only a 30-minute drive north of the Golden Gate Bridge. Walk among the massive old-growth redwoods in this national monument that has been federally protected since 1908. Once you're done exploring this primeval forest, take the trip down to Muir Beach to cool your feet in the surf.
Another absolute marvel of nature, Yosemite National Park, is a four-hour drive away from the city. Book a stay inside the park or at one of the many locations around it to maximize your enjoyment of the park's trails and attractions.
The Yosemite Falls trail is one of the park's most popular hikes, and for a good reason. For the extremely adventurous, plan on tackling the 12-mile full-day hike to the top of Half Dome. It's an all-day hike even for people in good physical shape, but the stunning 360-degree views from the top make it more than worth it.
Outdoor Activities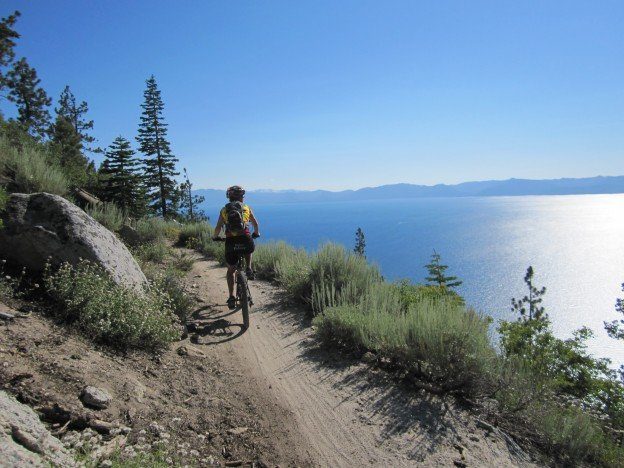 San Francisco has more parks per capita than any other major city in the United States. The entire bay has tons of outdoor public spaces perfect for walking, jogging, biking, and other outdoor activities.
The Bay Area is also extremely safe for bikers. There are bike lanes on almost every road, and local drivers know how to operate around cyclists.
If you're a road biking enthusiast, take a cruise down Shoreline Highway for stunning views of the Pacific Ocean and the undeveloped hills of the coast. The north bay is a mountain biker's paradise. You'll have no trouble at all finding trails for any skill level.
The bay is also home to dozens of popular surfing beaches. Cowell's Beach and Princeton Jetty at Half Moon Bay are great spots for beginners. Mavericks Beach at Half Moon Bay and Stinson Beach are excellent options for experienced surfers.
Don't know how to surf? There are tons of surfing instruction options to fit any skill level. Just be ready to invest a little bit in lessons and a good board.
The water in the Bay Area is also quite a bit colder than what you might be used to if you're moving from San Diego. You'll want to wear a wetsuit, even in the warmer summer months.
Hikers will find no shortage of great trails to enjoy. Hike to the top of Mount Tamilpie for incredible 360-degree views of the entire Bay Area. San Francisco is also an urban hiker's paradise with challenging hills and frequent vistas to admire.
The city is also a runner's paradise. Abundant access to parks makes daily jogs easy to fit into your schedule. If you're running in the city propper, do be prepared to tackle some of those famous hills.
Thriving Arts Scene
The entire Bay Area has a vibrant and thriving arts scene. No matter what kind of art you're seeking out, there's a theatre, gallery, venue, or festival that will scratch that artistic itch.
The Bay Area theatre scene truly has something for everyone. Broadway San Francisco hosts famous traveling productions like Hamilton, Hadestown, and others. The American Conservatory Theatre is a local giant that performs both plays and musicals gripping and culturally relevant.
Head out to Oakland and Richmond to check out the indie theatre scene. Venues like Crowded Fire Theatre, the Aurora Theatre, and the Marsh host world-premiere plays by up-and-coming playwrights who are redefining the American theatre scene. While you're there, check out some of the area's student theatres for culturally groundbreaking performances that are packed with raw passion.
The bay is also home to the San Francisco International Film Festival, the longest-running film festival in the United States. Every spring, this festival showcases new films that are stuffed with both local and international talent. There are other smaller film festivals that run year-round for those looking to sink their teeth into the indie film scene.
For lovers of museums and galleries, the Bay Area has several can't miss destinations. The SF MoMA, de Young Museum, and the California Academy of Sciences rotate breathtaking exhibits perfect for the whole family. There are tons of local galleries as well that showcase work by Bay Area artists.
If you're excited to get back out for live concerts post-pandemic, San Francisco has several famous concert venues. Catch a performance at the Filmore, Bottom of the Hill, or the Regency Ballroom. There are also smaller venues and bars that showcase local indie talent every night.
Cultural Diversity
One of the biggest reasons people are so attracted to living in the Bay Area is its emphasis on diversity. It's a city of transplants, but that doesn't stop anyone from finding a home here. Everyone is welcome regardless of race, ethnicity, gender identity, sexuality, religion, or socioeconomic status.
There's a neighborhood for everyone in the Bay Area. For LGBT+ people who want to live in a place where their identity is not only accepted but celebrated, the Castro, the Mission, and Bernal Heights are all popular gay neighborhoods.
Vallejo, Oakland, and Richmond are places of incredible racial and ethnic diversity. These neighborhoods are particularly safe for people of color and have local organizations dedicated to community enrichment and advocacy.
San Francisco is one of the few large metro areas where Latinos are the ethnic majority. They represent 39.1% of the population. Non-Latino Caucasians account for 37.2%.
Make sure you learn about the neighborhood you chose before you move there. Bay Area neighborhoods are very close-knit communities, so you need to educate yourself as much as possible to choose the right one.
Public Transit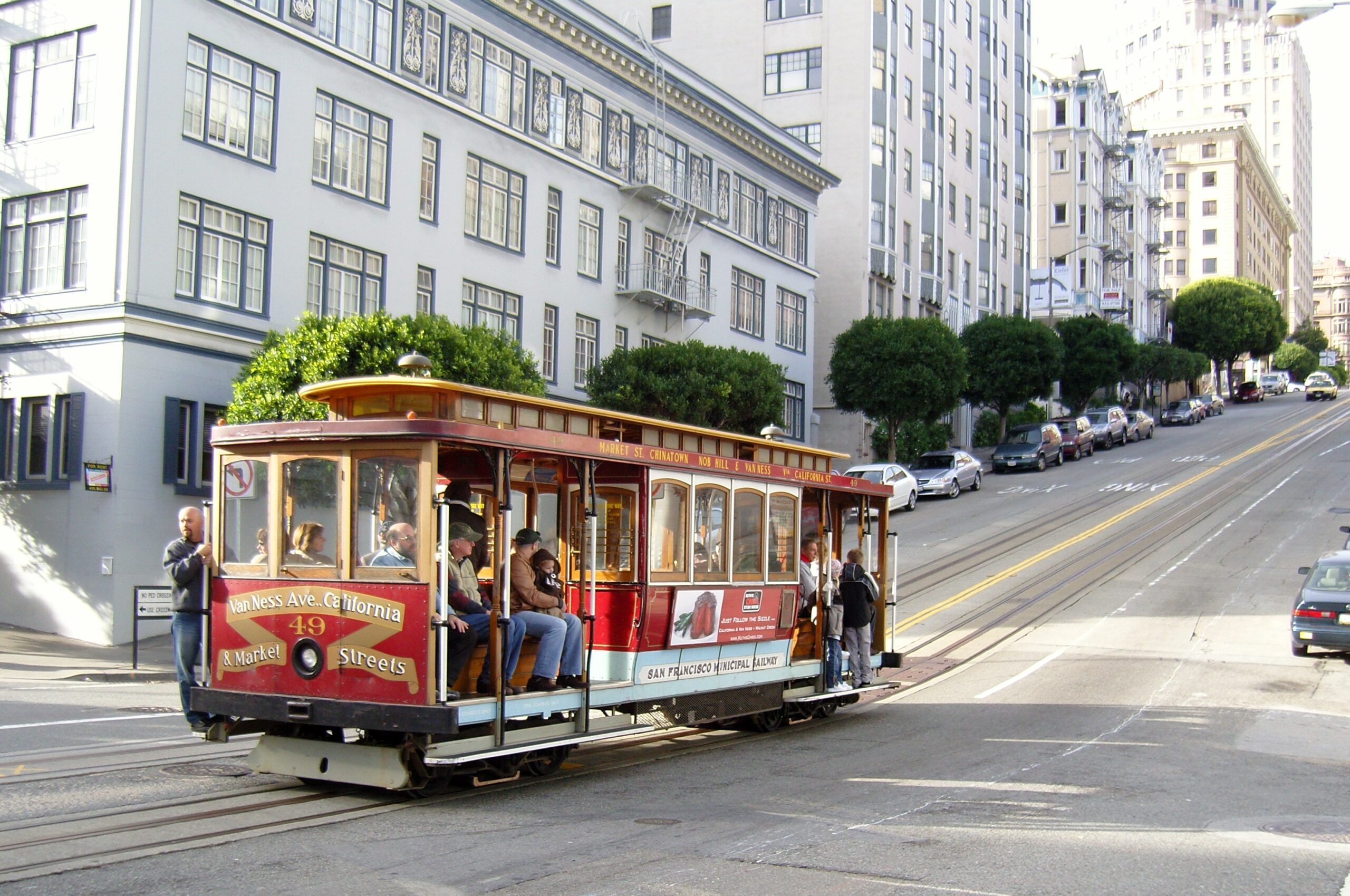 The public transit system in San Francisco is one of the most robust in the United States. The transit system is comprised of busses, ferries, trollies, trains, and even scooters and bicycles that you can rent.
Getting from one side of the bay to another may take a bit of finagling, but you can get just about anywhere on the transit system. You may have to take a ferry, bus and then walk a few blocks to your destination, but you can do it.
This makes it easy for people who don't have cars or those who just want to avoid the city's infamous traffic to get around.
The transit system is also very safe. Kids in the city frequently take busses or trollies to school without any problems.
Thanks to the temperate climate, San Francisco is also one of the best walking communities in the country. This is a great way to get to know the community and experience its beauty. The hills can wear out your legs if you're not used to them, but most people adapt just fine.
Many employers in the Bay Area offer free shuttle services to and from work. Some even offer excursions to other parts of the bay so that you can go exploring on your days off.
Uber and Lyft are also good options, but they can get very during rush hours, on weekends, and if you're going across any major bridges.
Pet Friendliness
San Francisco is one of the most dog-friendly cities in the US. Every neighborhood has at least a few dog parks with expansive areas for leash-free running. Many apartment complexes and condos offer these areas as well.
You can always find people out enjoying the city with their pets. And not just dogs. Many residents take their cats and rabbits out and about with them as well.
There are several bars and restaurants in the city that will let you bring your pet into the establishment with you, even if they're not a service animal. Places that don't often have outside seating where you can enjoy lunch with your pup beside you.
However, not every landlord permits pets. It's important to do your research when looking into Bay Area moving if you're planning on bringing your furry friend with you.
In addition to this, some places will allow certain types of pets, but not others. If you have a large dog or multiple animals, make sure you take the time to find a residence that will be accommodating for both you and your pets.
Weather
Weather is in the middle here between pros and cons because it can be either, depending on the kind of weather you prefer. If you're moving from San Diego, don't expect every single day to be 75 degrees and sunny like you're used to.
The Bay Area hovers around the 50s in the winter and around the 80s in the summer. It also gets lots of rain and fog thanks to its proximity to the water. Because it's such a damp environment, temperatures tend to drop severely at night, even in the summer.
The city itself often feels chilly and windy if you're used to the hotter, dryer climates that are found down south. You'll want to bring a jacket with you whenever you're heading out, even in the warm summer months.
Fortunately, though, you won't need any serious cold-weather gear. It rarely drops below 40 degrees in any part of the bay.
Because of its proximity to the water and its hills, the bay area is home to a phenomenon known as microclimates. A microclimate is an area within a region whose climate is different than the area around it.
It could be 80 degrees and sunny out in Oakland, while San Francisco hovers around 60 with fog. Make sure you research the typical climate of the neighborhood you're planning on moving to. If you're visiting a different part of the bay, look up what the weather is like there that day and plan accordingly.
Cons
Unfortunately, moving to the Bay Area is not without its cons, most of which are based on price. The real estate prices and cost of living are ridiculously high. The traffic, especially in San Francisco propper, is also legendarily bad.
Real Estate Prices
The rental and housing prices in the Bay Area are some of the highest in the nation. The average cost of rent is around $1,463.
This can increase significantly if you are living in the city itself. The average in Menlo Park is over $4,000. The cheapest average rent on the San Francisco peninsula is $2,500 in Daly City. There are less expensive options out in the East Bay, but finding a place to rent for less than a thousand dollars a month is virtually unheard of.
On top of that, the average home in the Bay Area sells for over one million dollars. These rates are pricing out many people with expanding families who need extra room for their kids.
There are ways to make a living in the Bay Area more affordable, but you have to work hard and get lucky to make it happen. Most people share their space with roommates and split the rent.
It's a good idea to keep an open mind about what neighborhood you end up living in. The perfect place may end up having rent prices way above your budget. Take time to create a detailed finances sheet to make an informed decision about where you end up living.
Cost of Living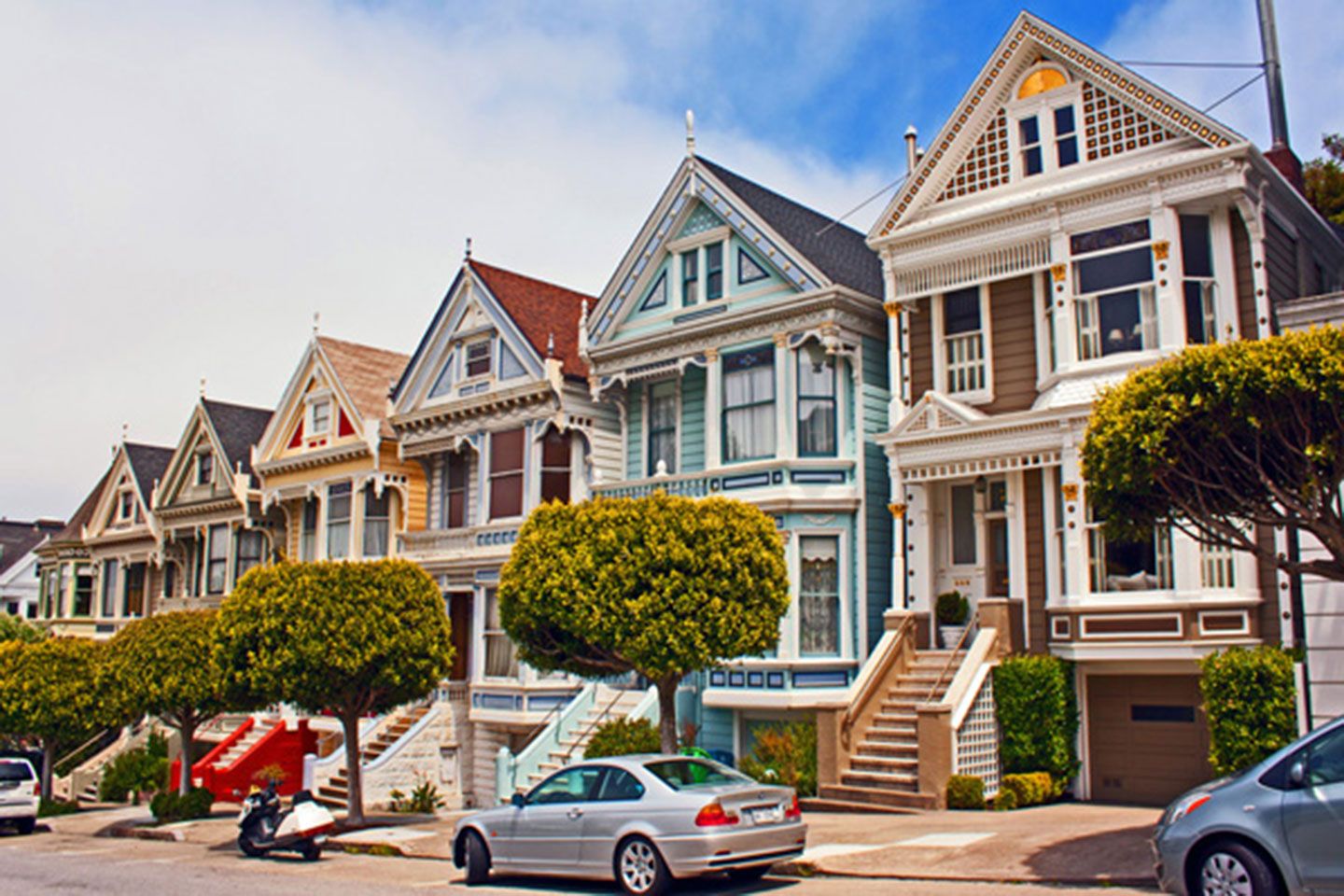 There's no way around it. San Francisco is the most expensive city to live in in the United States. Yes, more expensive than New York, Boston, and Honolulu.
The average meal for two at a mid-range restaurant runs about $80. That's double the national average.
You can save money by cooking at home, but you'll need to budget about $420 per person per month. This is over $100 more than the national average.
Going out for entertainment can also be expensive. Theatre tickets, museum tickets, concert tickets, and tours can get pricey very quickly.
Gas and parking will also eat up a chunk of your paycheck. The average monthly rate to keep your vehicle stored while you work is about $310. Fuel also averages around $4.20 a gallon, making San Francisco the most expensive place to fill up in the country.
There are, of course, plenty of ways to save money. But you have to be extremely intentional about it and watch your finances closely.
To live comfortably in San Francisco, your monthly pre-tax earnings should total at least $9,654. That's significantly higher than what you need to live comfortably in San Diego, which is about $6,250 per month.
Traffic
Bay Area traffic is infamously bad. Navigating the city by car is difficult even at night. If you're trying to get somewhere during rush hour, avoid highways at all costs and budget at least an hour extra to reach your destination.
There's also the matter of bridge tolls. Any time you cross a bridge to get across the bay, you're going to have to pay for it. Monthly passes can help mitigate the costs, but that's still another charge to factor into your financial planning.
Bay Area drivers can also be very aggressive. You'll need to up your defensive driving skills a notch and remain focused on the road.
The robust public transit system and the area's walkability can help people avoid massive traffic jams. But you'll also need to budget your time generously when relying on transit to get from place to place.
Tips for Moving from San Diego
1. Make a budget. When preparing for long-distance moving, the best thing you can do for yourself is creating a budget. First, figure out what your monthly income will be after taxes. Then, make a spreadsheet of typical expenses.
This should include rent, groceries, car payments and insurance, gas, transit payments, monthly subscriptions, and emergency funds. The monthly total for those costs should be less than your total income. If not, figure out where you can trim extra spending to make the numbers work.
2. Make a moving checklist. San Francisco moving can be an intimidating process if you don't even know where to start. Write out a moving checklist for at least eight weeks before your move.
Your checklist should include visiting your new home, booking movers, getting copies of medical records and recommendations for new doctors, creating a packing plan, and planning out the first meals you'll eat in your new home.
3. Pack smart. Keep an inventory of all the items that you pack away and check them off when you arrive at your destination. Set aside a moving bag full of overnight essentials to ensure you have all the basics on hand when you arrive.
This bag should include a change of clothing, snacks and non-perishable food items, toiletries, medications, and bowls and food for your pets. Make sure you also have the proper equipment to safely and non-stressfully transport your pets.
Hiring Trustworthy Movers to Get the Job Done Right
To sum it all up, moving to the Bay Area can be an enriching and life-changing decision. The job market is plentiful, and there is never a shortage of things to do in the city. San Fransisco's diversity and unique culture make it a wonderful place to live.
But it does come at a very steep price point. You'll have to budget your money carefully if you want to make a living in the Bay Area work for you.
Now that you know the pros and cons of moving from San Diego to the Bay Area, you can make an informed decision about your move. When it comes to San Diego moving, you need people that you know you can trust.
Get a free moving quote from us today, and start planning the next chapter of your life.