Did you know that approximately six million homes were sold nationally in 2021? The booming housing market affected nearly every state, and California was no exception. Prices continued soaring, with national averages nearing 20 percent.
Price is a factor to consider when deciding on the best cities in Orange County to move to. Orange County has plenty of sunshine and fun activities to draw visitors and new homeowners.
Luckily, we have covered what you can expect on the cost of living as we break down some of the top places in Orange County. If you're ready to make a move this summer, you'll want to check out this guide first for the ultimate Orange County guide.
Cities in Orange County
Orange County includes over 790 square feet of land and holds over 3.1 million people. Almost one-fifth of the county are teens and children under 18, while just 15% include residents over 65. The average home price is over $700,000, and there were over one million households as of 2020.
As you well know, the housing market started booming during this time, making Orange County cities some of the best places to live if you want a family-friendly environment or beautiful ocean views. Orange County has something for everyone, and here are some of the main cities in the region:
Aliso Viejo
Laguna Beach
Buena Park
Cypress
Lake Forest
Dana Point
Fullerton
Garden Grove
Irvine
Costa Mesa
La Palma
Laguna Hills
Laguna Niguel
Mission Viejo
Newport Beach
Orange
San Clemente
Stanton
Anaheim
Huntington Beach
And this isn't even the complete list! Orange County is a huge area that encompasses desert hills and ocean breezes.
Whether you've lived in California your whole life or are new to the area, some of these cities probably stand out to you. But are they good places to set down roots?
Let's dive into the top Orange County cities.
Top Orange County Cities
Your top cities in Orange County may look different than your neighbors based on income, kids, hobbies, and more. For the best diversity, Santa Ana is large enough to appeal to everyone. It has a diverse population and excellent school systems.
Since it is one of the nation's largest cities, it also boasts impressive shopping and commercial businesses. Here are some more of the best places in Orange County:
Seal Beach
Aliso Viejo
Newport Beach
Laguna Beach
Anaheim
Dana Point
Mission Viejo
Laguna Niguel
Irvine
Whether you're debating where to live in Orange County for yourself or your family, you'll likely want a heads up on the safest and maybe not so safest cities you should settle down in. Almost 99% of Orange County cities and regions are safe.
Most consider the eastern portion the safest. Some safer cities include Rancho Santa Margarita, Seal Beach, Mission Viejo, Irvine, and Aliso Viejo.
Anaheim and more touristy areas are more prone to theft and petty crime. You will also have higher exposure to visitors, which may deter some people from moving there.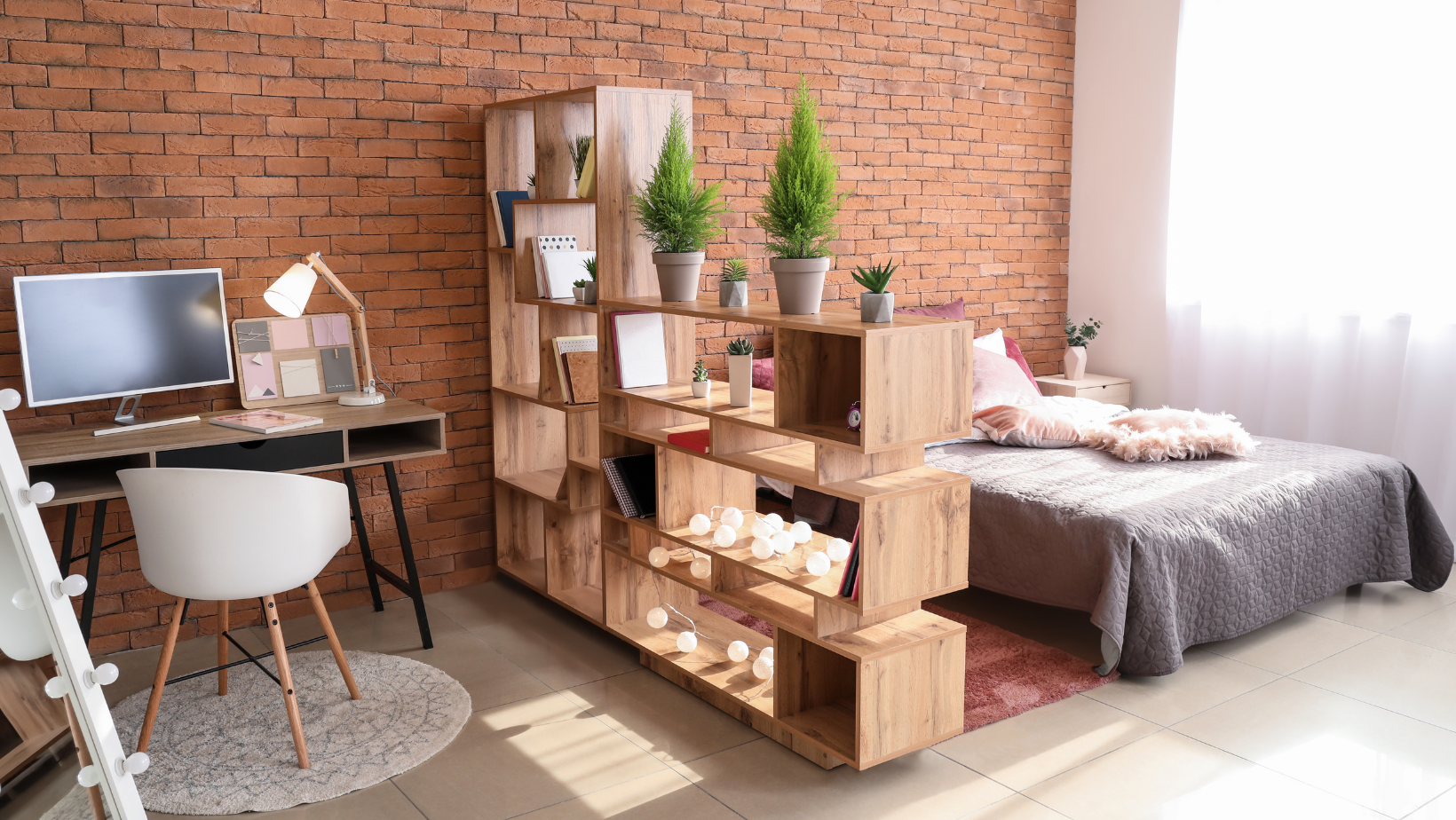 Reasons To Move to Orange County
One of the main reasons people move to Orange County is the weather. For example, if you want to live on the coast, average temperatures in Newport Beach are in the 60s to 70s year-round. The best seasons are June to mid-October, and you can enjoy many sunshine-filled days.
Are you considering moving inland? Temperatures stay a bit warmer the further into the hills you move and rarely drop below the 60s for high temperatures during the day.
Besides warm weather and a mild climate, Orange County also boasts many top-end restaurants, coffee shops, and activities. You can pick from surfing, snorkeling, amusement parks, or nationally renowned festivals and art museums.
While some cities may appeal to the nightlife adventurer, Orange County is also a great place for families and retirees. Despite the familiarity and popularity with the 'Orange County' name, there are plenty of quiet suburbs and safe cities to settle down in.
Where To Live in Orange County Considerations
Before making a big move, you should consider a few personal and lifestyle factors that can help narrow down the process. Even if you're moving one city over, researching and considering your options will help you have a more enjoyable experience during the moving process. Some more helpful tips include:
Why do you want to move?
Do you know people who live there?
What career opportunities will you have?
Is the weather appealing?
Does the county have activities you enjoy?
Is it within your cost of living?
Is it family-friendly?
Some of these questions may not apply to you but finding out what the region is like through friends, family, or the internet can help. Not every city is perfect, but you want somewhere you can call home and afford to live in.
If you are moving to Orange County for a job opportunity, you should ask yourself if you want this job and if you'll be open to the new change in scenery. Sometimes, new job positions will offer a small payout for relocation.
Since California is an expensive move, you should inquire about monetary relocation compensation, which can help curb the costs and help you find a place that you love. It might help to talk to future coworkers about where they live, how they like it, and the best neighborhoods.
1. Moving to Seal Beach
When talking about the best places in Orange County, you can't neglect Seal Beach. Many people consider it one of the best places to live in Orange County, and there are a few reasons why:
Urban and suburban mix
Plenty of restaurants and dining
Parks
Highly ranked public schools
Great for retirees
Good transit
At only 24,000 residents, Seal Beach is a quiet town tucked away from the hustle and bustle of California living. While it costs a pretty penny to move here, it is worth it in terms of safety, accessibility, and luxury.
California is known for higher costs, and Seal Beach's cost of living is no expcetion. Remember that the neighborhood you choose o live in plays a factors, as well as:
Housing costs
Utilities
Transportation
Groceries and food
And more
If you want a suburban residence close to the coast, this is the option for you.
2. Moving to Irvine
Irvine could be the perfect place to set up residence if you want something with more of a city flare. It has a much larger population: over 270,000. More people means more opportunities to make friends and participate in social events.
Irvine does include suburban neighborhoods, so if you are worried about a family-friendly environment, don't worry. There is the Pretend City Children's Museum, various art exhibits, and excellent public school systems.
It also boasts an exceptionally low crime rate compared to national averages. Yet, there are some negative features, such as a lack of nightlife activities and a higher cost of living. For example, studio apartments can cost almost $2,000, and they are nearly 200 points higher than the national averages.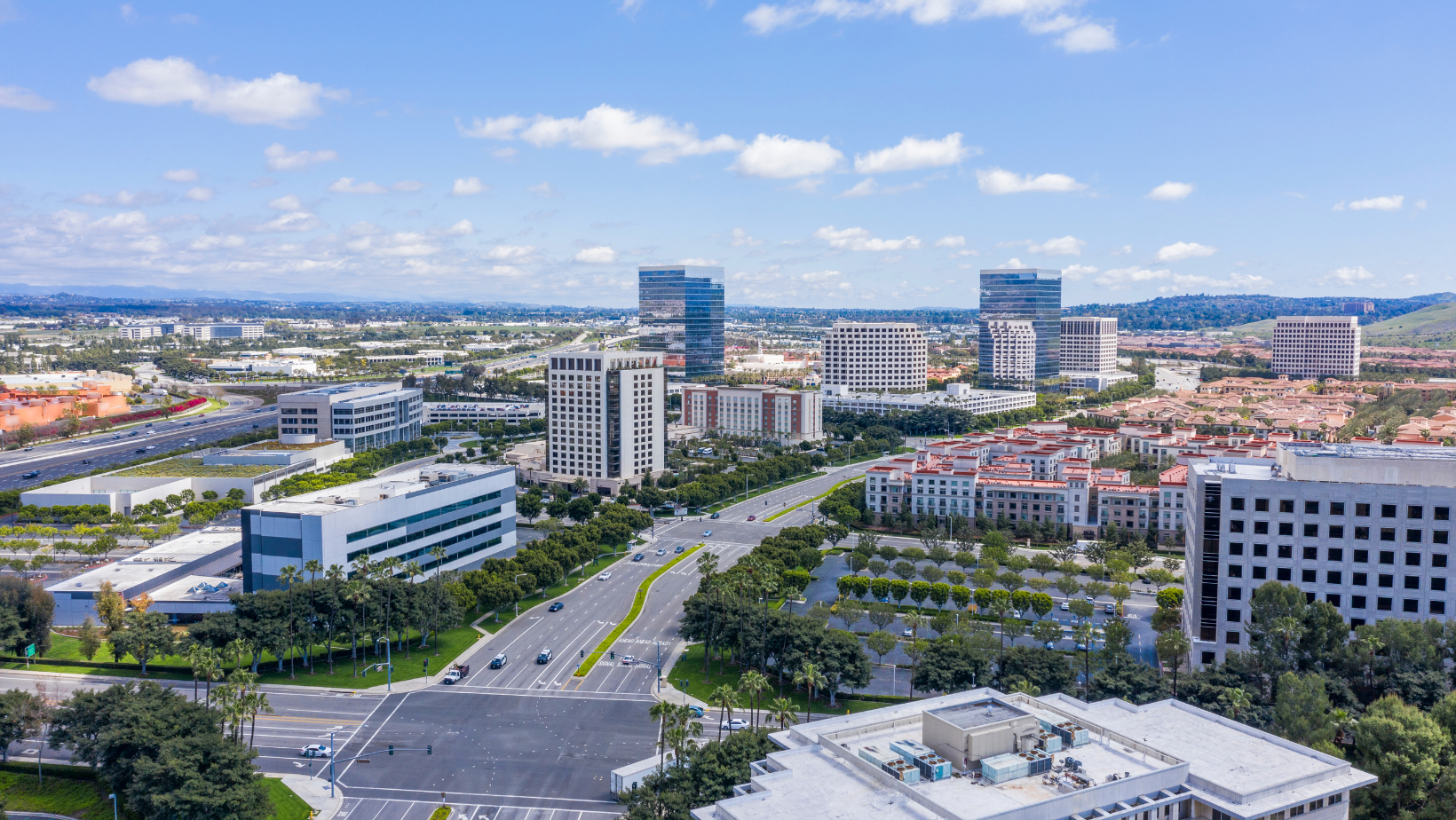 3. Moving to Laguna Beach
You may wonder why Laguna Beach has made a list of top Orange County cities to live in when it has become a popular tourist destination. The reason it appeals to so many out of state (and in-state) travelers are the same reasons it might appeal to you, including:
Excellent year-round weather
Great beaches
Plenty of outdoor activities
Strong community
Popular art festivals
Like Irvine, the city can also become crowded during popular summer months. This can make driving and commuting as much of a headache as in downtown Los Angeles. And unless you live within walking distance of most places, parking can be another pain.
Mortgages are also nearly 180% higher than national averages, and homes cost over $1 million on average. Yet, you might find it worth your while as you spend your days on white-sand beaches overlooking the Pacific Ocean.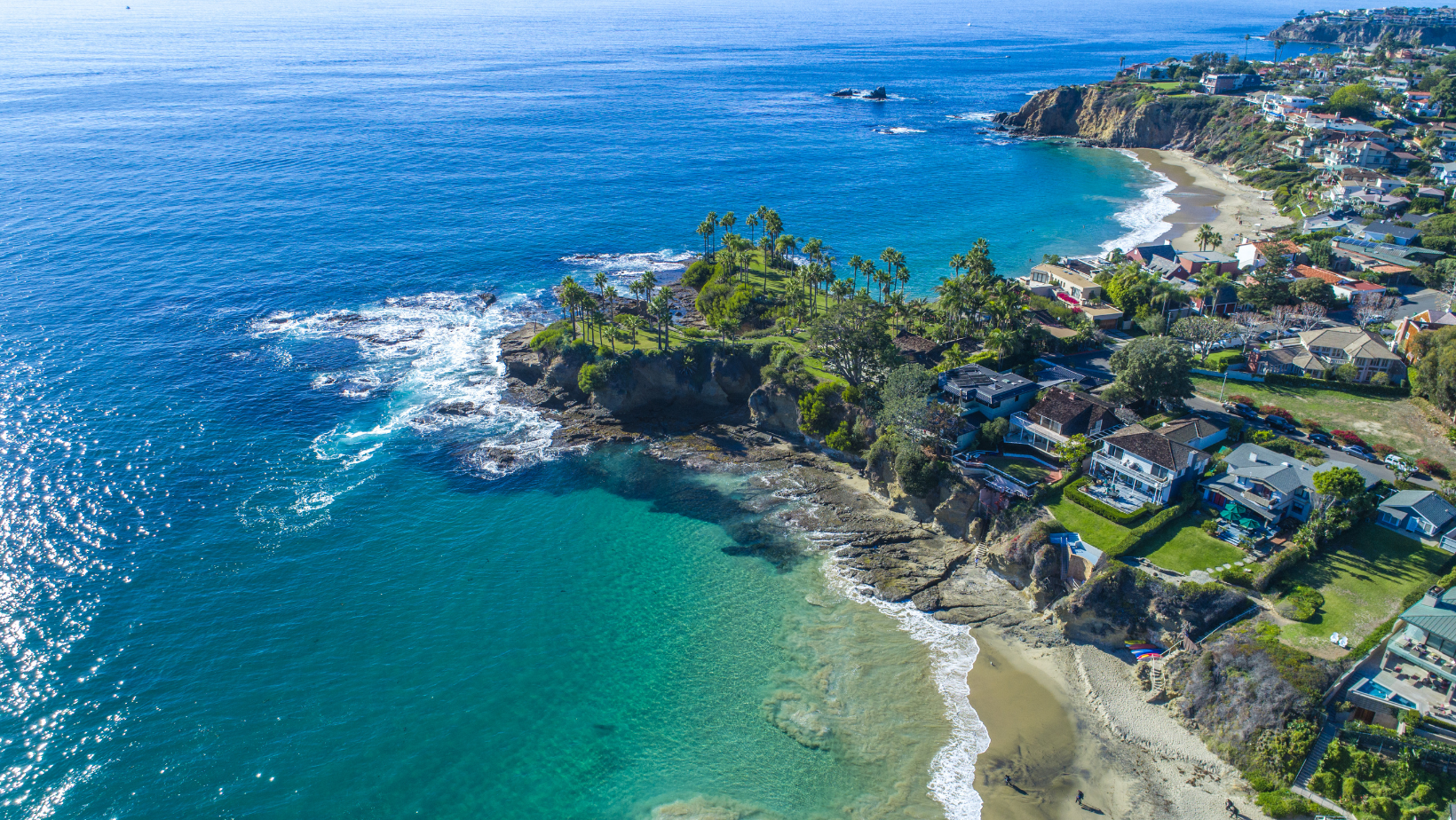 4. Moving to Aliso Viejo
Alis Viejo is a great suburban city tucked away in the hills behind Irvine and Laguna Beach. Since it is still close to these two popular destinations, you'll have quick and easy access to fun summer festivities and great beaches.
Compared to its popular neighbors, Aliso Viejo only has a 50,000 population and many outdoor activities. Here are a few of the more popular things to do in Aliso Viejo:
Community parks
The Irvine Museum
Golf clubs
Great local food
You are within easy driving distance to enjoy the sandy beaches of Crystal Cove State Park or the Laguna Art Museum. While you can reap the benefits of Laguna Beach, you'll enjoy more affordable housing prices and cost of living.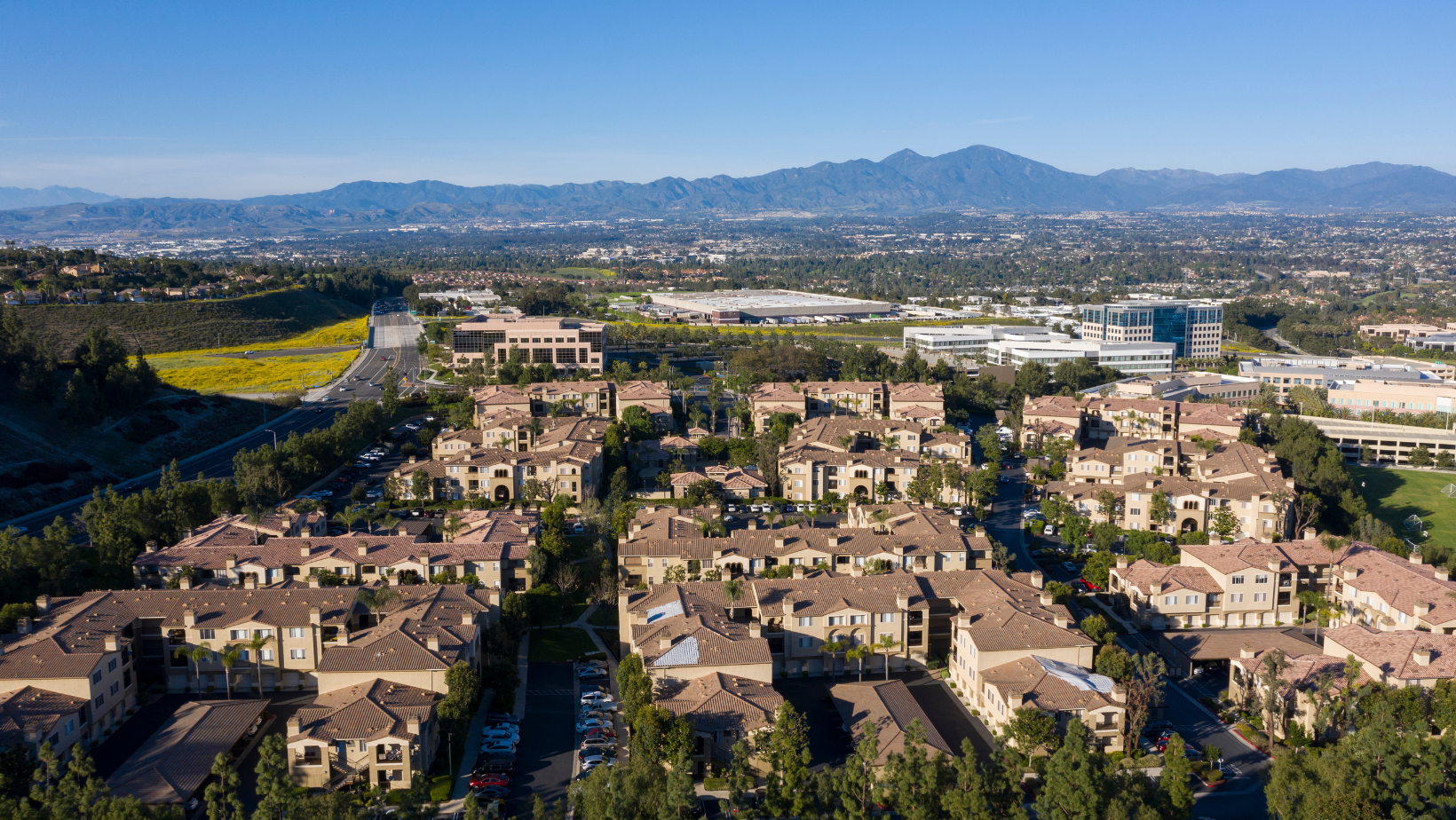 5. Moving to Newport Beach
Newport Beach is a highlight of California as one of the best beachfront cities. It is also one of the most expensive cities to live in. Here are some benefits of moving to Newport Beach:
Pristine weather
Easy access to Pacific Coast Highway
Many beachfront properties
Many different activities and entertainment
You can also head over to Balboa Island for a day of fun and catch one of the festivities happening. The monthly cost of living can soar above $3,000, so it might be an appropriate time to push for that annual raise before moving.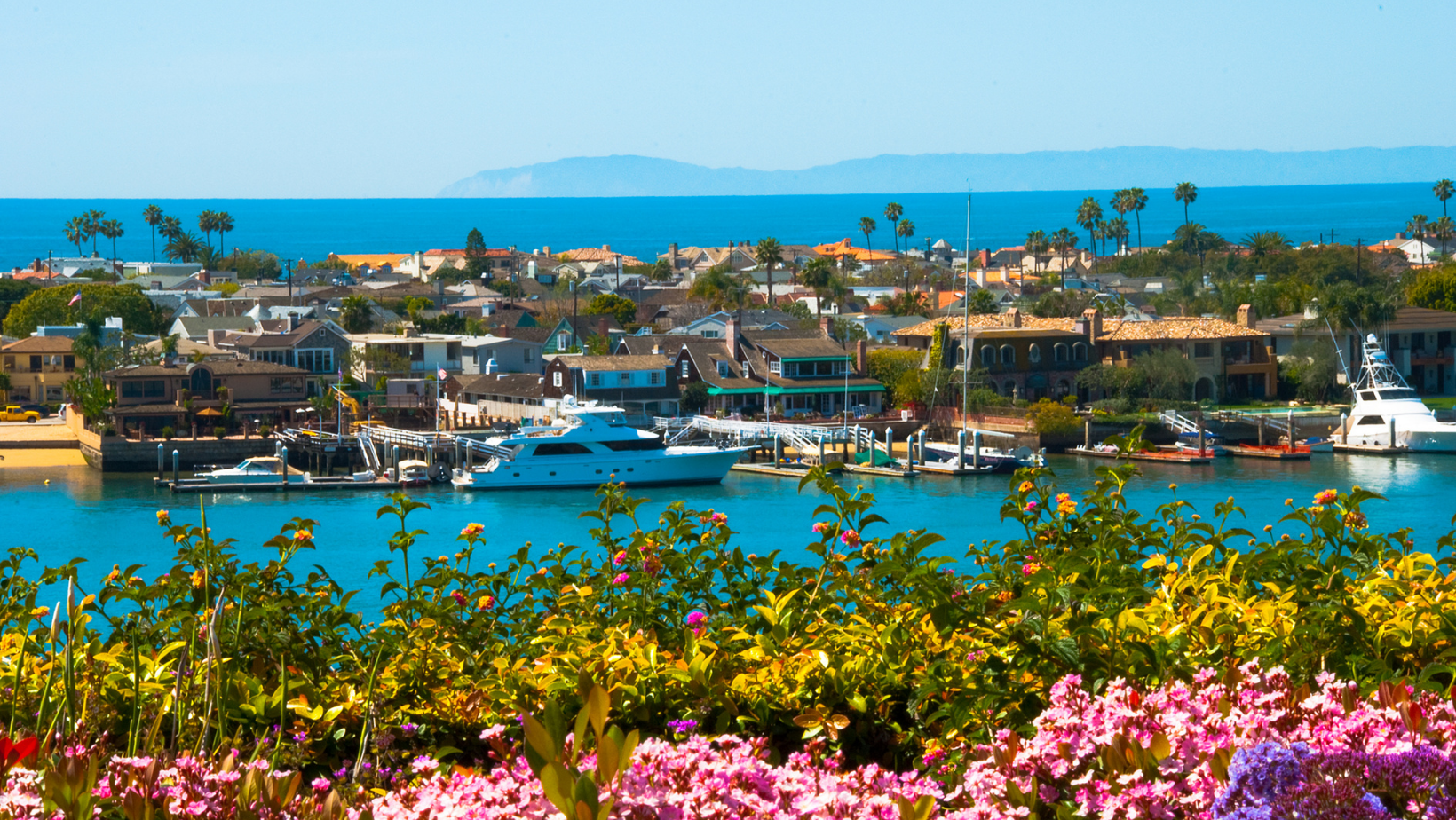 6. Moving to Laguna Niguel
For another family-friendly option, consider packing up your bags and moving to Laguna Niguel. It encompasses plenty of open spaces, green parks, and gardens. While it is further from the coast like Aliso Viejo, you are only a short car ride away from enjoying the beach and warm sun.
Most people move here for their great school systems, fewer crowds, and low crime rate. The home values are still more than the national averages, but you may save a few dollars versus living on the beach, and you won't have to fight the traffic.
7. Moving to Dana Point
Dana point is similar to Laguna Beach in terms of oceanfront views, cost of living, and population. Like other ocean towns along Southern California, you may be fighting off tourists to visit your favorite restaurant or beaches.
It is also a fantastic whale-watching stop and has plenty of shops that can appeal to everyone in the family. Some other things you can do in Dana Point are:
Visit Salt Creek Beach State Park
Visit Doheny State Beach
Take the Catalina Express to Catalina Island
Walk the Bluff Top Trail
Visit Pines Park
On the downside, you can expect to pay more for your home, groceries, and utilities than California and national averages.
8. Should You Visit or Move to Anaheim?
You may be surprised to see Anaheim make a list as one of the cities in Orange County to move to. But is it better to visit Anaheim and all its Disney glory, or should you actually consider moving there?
While it may appeal to young families to take up residence in Anaheim, it is a great option for seniors too. Ensure you ask about safe neighborhoods away from prying eyes before making the move. If you stay secluded from the businesses around Disneyland, you shouldn't have an issue.
Anaheim isn't a busy city, so you'll find it much easier to drive and commute than Laguna Beach. Home prices are slightly higher than other California cities at over $600,000 but don't come close to comparing the price of living right on the ocean. Other than Disney, what else can you do in or around Anaheim?
Vans skatepark
Trapeze lessons
Baseball games
Flightdeck
Great food and breweries
Huntington Beach is also a short drive away for some fun time in the sand. With plenty of options for kids and adults alike, you can see the appeal of moving to Anaheim in Orange County.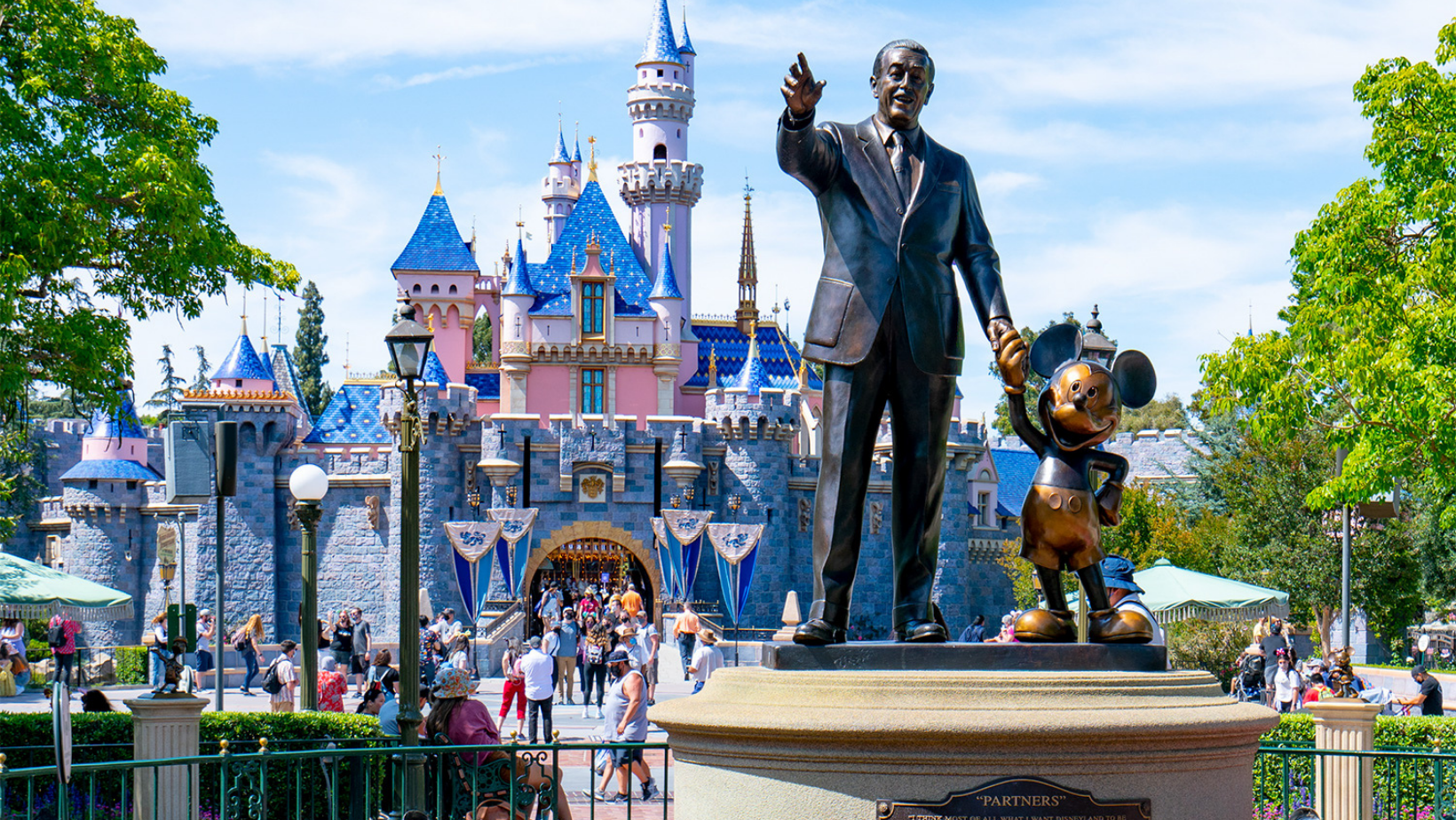 9. Moving to Mission Viejo
Mission Viejo is another family-friendly city that costs less than Newport Beach at around $2,500 a month. You can expect that number to almost double for a larger family and home.
It houses fewer people than coastal cities, but it is a fairly wealthy neighborhood. Are you curious about some fun activities you can do with the kids in Mission Viejo?
Oso Creek Trail
Pavion Park
Lake Mission Viejo
Bellante Family Winery
Mission Viejo is an incredibly safe neighborhood with plenty of open space – something that is difficult to come by in a densely populated state! If you want the freedom to run on outdoor trails, eat amazing food, and take the kids to the park, Mission Viejo is an excellent choice.
Do You Already Live in California?
If you already live in California and are considering the transition to Orange County, you likely won't be in for as big of a shock. Both areas are comparable in terms of cost of living and things to do.
Orange County might differ slightly in schools, beaches, and commercial shopping. Compared to San Diego, Orange County has plenty of appeal for the surfer at heart with these five pristine beaches:
Salt Creek
Huntington Beach
Lower Trestles
San Onofre
Trails
There are also great dining options and plenty of kid-friendly options (who can forget about Disney?). At an hour and a half drive away, moving from San Diego to Orange County can be a great change of pace without feeling like you're pulled away from your roots.
Moving Out of State to California
What if you don't live in California? If you're coming from Mississippi, Arkansas, or Kansas, you may be in for quite the shock. Those three states are some of the lowest cost-of-living places in the United States.
In comparison, California is one of the most expensive states to live in, sandwiched between Hawaii and New York. And yes – Orange County specifically is not cheap.
Yet, it boasts many opportunities for careers, building a family, and experiencing all that the West Coast offers. For long, cross-country hauls, you need a moving company that you can rely on.
Some of the options you'll need from a moving company helping you make the journey out to California are:
Full-service packing
Fragile-only packing
Storage
Furniture protection
Reassembling furniture
Wardrobe boxes
Ultimate security
At Best Fit Movers, we specialize in long-distance moves for homeowners, commercial businesses, and apartments. We provide all the boxes, packing, and furniture protection such as blankets and coverings. Ultimately, a long journey across the country is already a headache, and the last thing you need to worry about is securing your possessions and factoring in short-term storage.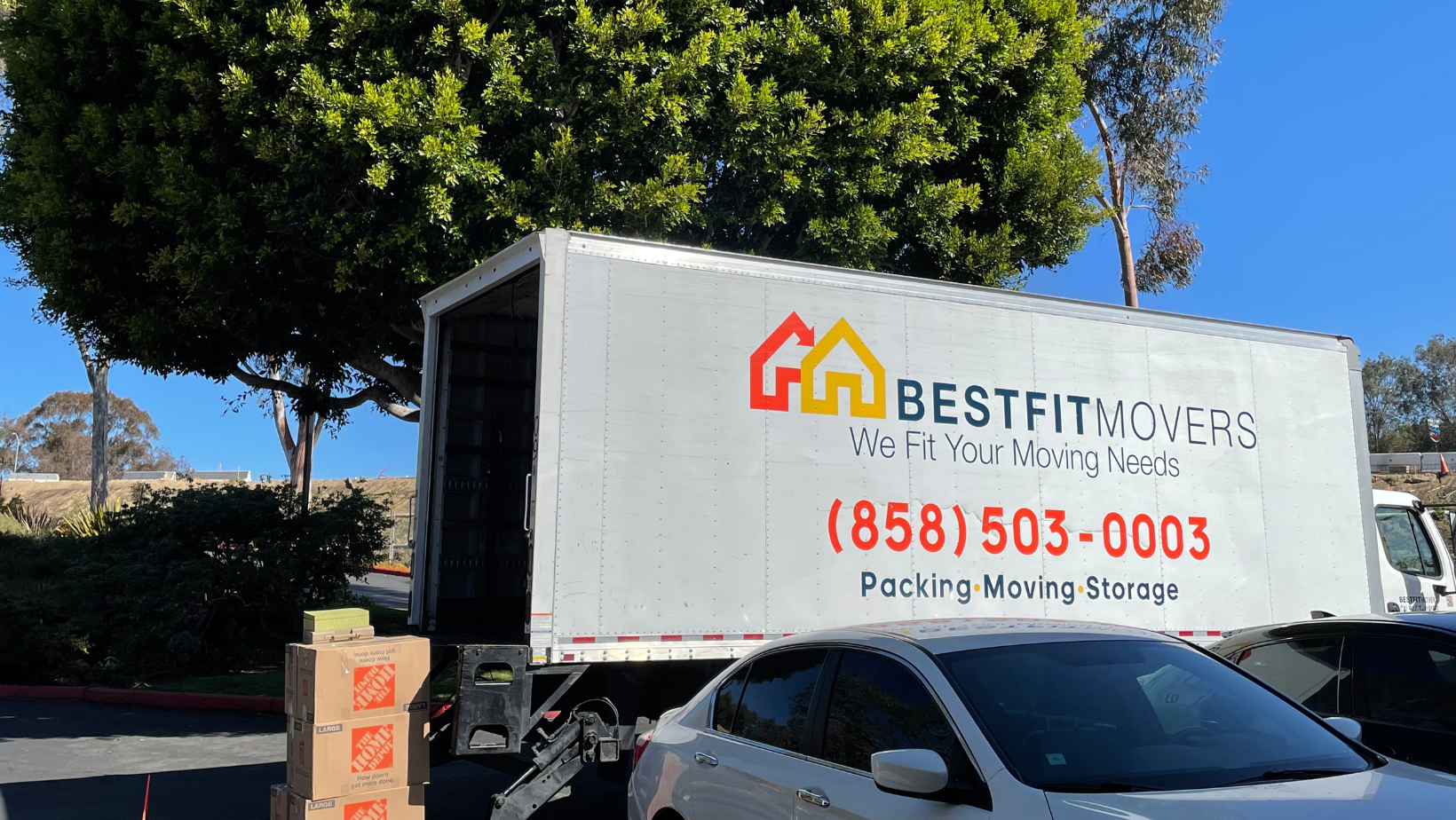 Consider Downsizing
If you're moving from a part of the state or country where home prices are lower, you may be in for a shock moving to the west coast. Consider downsizing if you want a cost-friendly home in a city you love. There are several benefits to downsizing, including:
Less cleaning and upkeep
Fewer maintenance costs
Saving on energy costs
Easier to get around
If you are looking to age with your home, a smaller one might be more beneficial. You can find rambler-style houses with everything on the first level, eliminating the need to tirelessly go up and down the stairs.
You'll also have less cleaning and upkeep around the house, which is a win-win for elderly couples and new families alike. Being open to smaller homes can broaden your price range and present more opportunities. If you're worried about storage in the meantime, find a company that will help you move and store your extra items onsite.
Moving Into a Studio Apartment
Traveling solo or as a couple can present a unique opportunity to check out studio apartments. Much like downsizing, studio apartments can save you money on:
Energy costs
Furniture
Cleaning
Maintenance
It also gives you a great opportunity to purchase a residential place for much less money, giving you the freedom to travel and explore the region. Are you unsure how to get started with studio apartment living in Orange County? Here are some helpful tips:
Make your bed daily
Eliminate junk and clutter
Multipurpose furniture
Look for places with natural light
Use wall space
Purchase clothing racks
Add divider panels
If you live with someone else, you can still make the space unique and individual to your needs. Consider storing clothes in the open on racks and add divider panels to break up the room.
Choosing the Right Moving Company
Choosing a moving company may seem as big a hurdle as picking a new home, but it doesn't have to be. Here are some tips on what not to do when choosing your moving company:
Using over-the-phone quotes
Only getting one estimate
Not asking about extra charges
Using uninsured movers
Not disclosing all your furniture and items
You need a moving company that is licensed, insured, and provides in-person cost estimates. By having a company assess your home's furniture and items, you will get a better (and more accurate) price estimate. During this time, ask about additional charges and base fees, and disclose any large and delicate items such as pianos or pool tables.
At Best Fit Movers, we help you seamlessly move cities, provide transparent costs, and offer storage. You can rest assured that all your belongings will travel safely to your new house.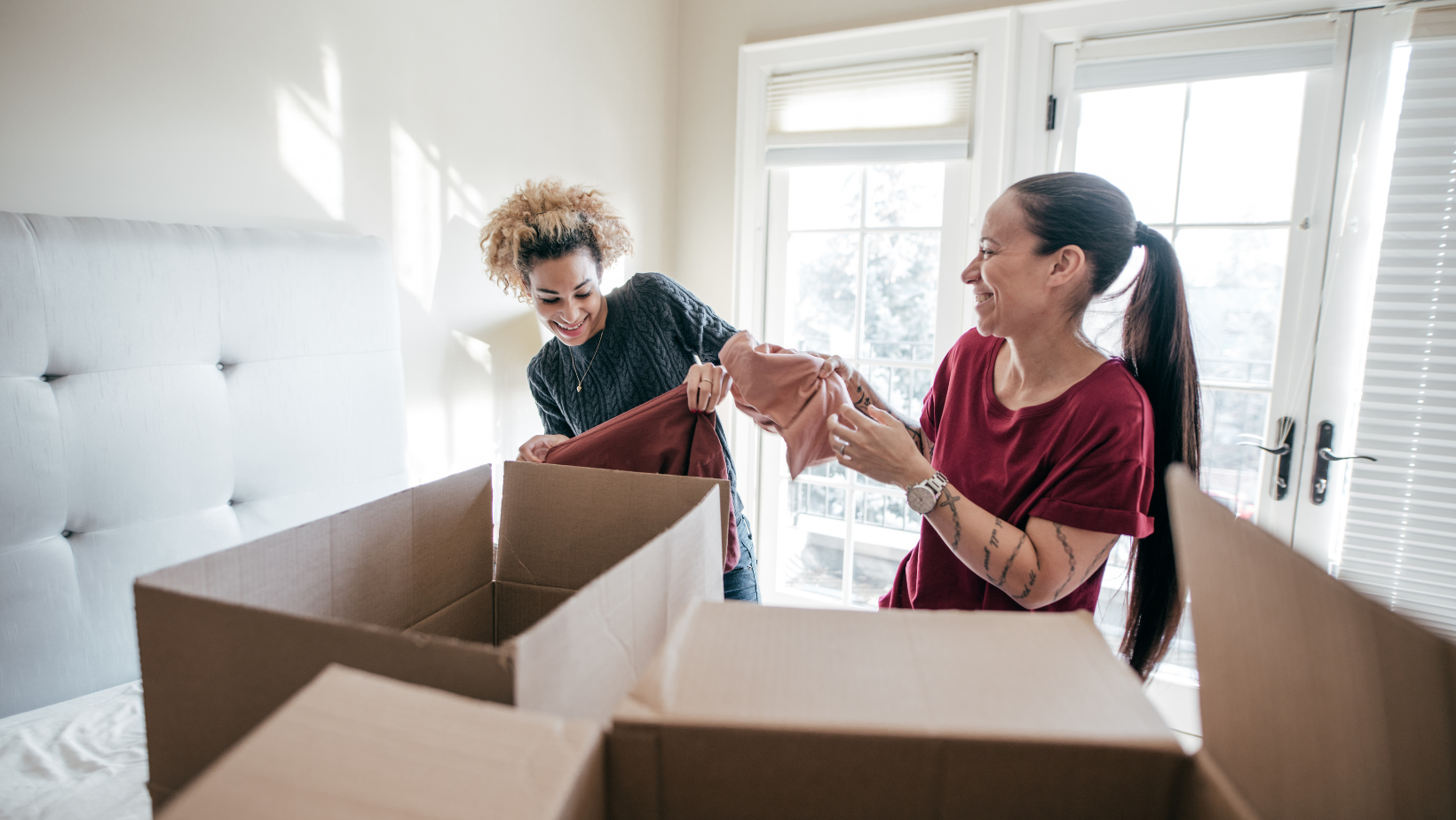 Find Your Next Home
Are you ready to find your next home in some of the best cities in Orange County? Southern California is a beautiful place to live with year-round temperate weather, plenty of ocean views, and pristine beaches.
Each city in Orange County has close access to coastal cities if you choose to live further away from the crowds, and who doesn't love that Disneyland is here too?
At Best Fit Movers, we serve multiple cities in Orange County and can help you start your new journey off on the right foot. Get your quote online today!